You can also listen to this story – below or via your favorite podcast app.
On the closing day of Le Guess Who? 2023, the festival features the first international performance of Ndox Electrique, whose music is inspired by an ancient ritual of the spirit-world originating from Senegal's n'döep ceremonies.
Here, Atiyyah Khan, an arts journalist, researcher and DJ from Johannesburg, introduces the group and provides context to the origins of this healing ritual that connects so strongly to their sound.
Words & audio by Atiyyah Khan
Photography by Gianna Greco, François R. Cambuzat & Rockpix.fr
Ndox Electrique's story takes inspiration from a ritual that stretches back centuries. They're a large outfit of more than twenty, with the majority of the band members based in Senegal.
The band's origin tells an unconventional story. It begins with musicians and researchers, François R. Cambuzat (French) and Gianna Greco (Italian) who had spent significant time in North Africa, researching indigenous music history through one of their other groups, Ifriqiyya Electrique, who they worked with for ten years. They were in the process of tracing certain root sounds like banga, diwan, stambeli, gnawa and more, for years and trying to learn more about the potential origins of other North African ceremonies. They kept busy with making music films and learning how to play this music. It was then that they found a book that spoke about a ritual known as n'döep from Senegal.
"For years, we were wondering where this ritual came from," says Cambuzat. Whether through reading or asking community members, they had no luck.
"Nobody could tell us because it was a five centuries-old ritual. Nothing was written," except for the acknowledgement that the ritual traveled with the expansion of Islam into the kingdoms of West Africa.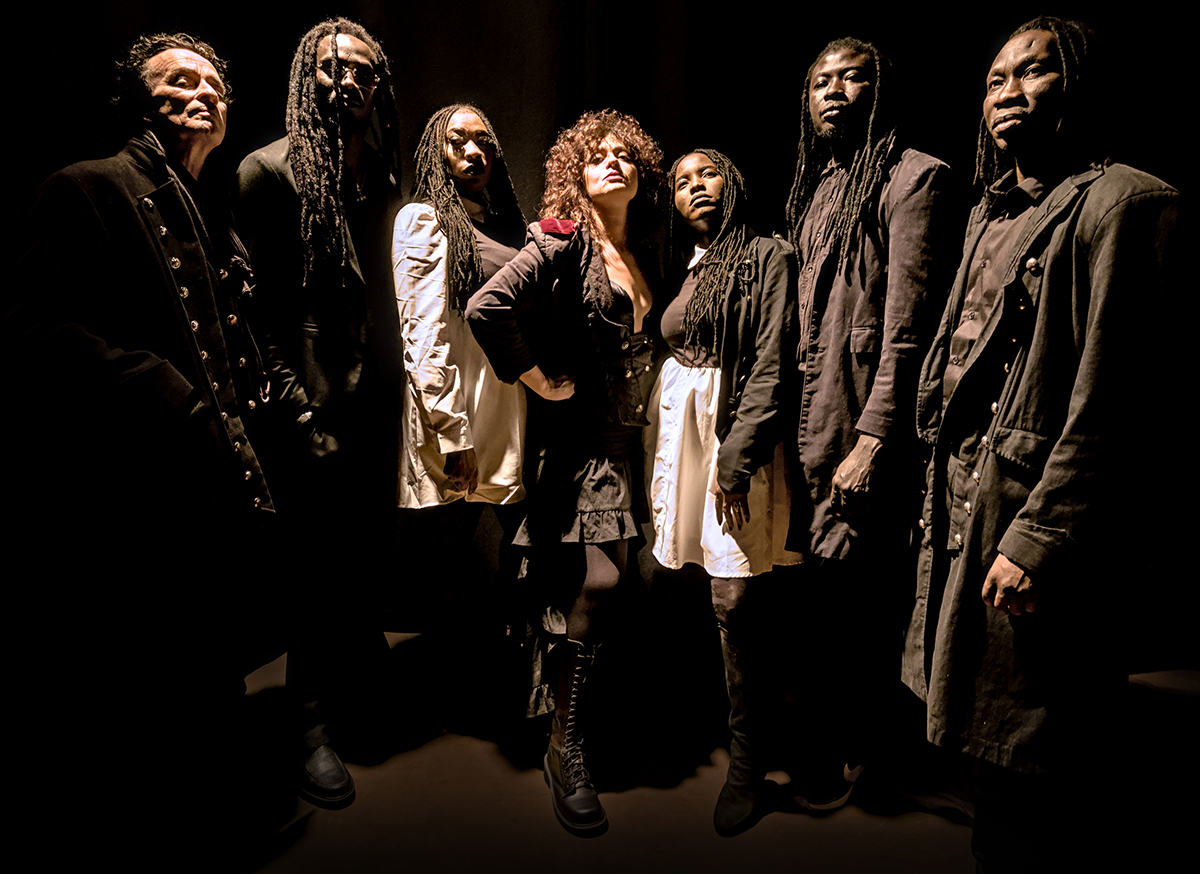 Subsequently, the duo received a grant to spend three months in Senegal in November 2020, which they spent trying to research n'döep communities. Cambuzat says, "It has been very difficult to be in touch with n'döep communities because it's very protected and very sacred."
They were twenty days into their residency and ready to give up, due to "traveling in the whole of Senegal, doing hundreds of kilometers every day and we were asking everybody", says Cambuzat. Until a chance encounter with a taxi driver brought them the number of Abdoulaye Ndiaye - also known as Pape Ndiaye - a n'döepkat (master-healer) and temple guardian in the city of Rufisque.
Over the phone, the healer told the driver that he had dreamt of a visit of two white people coming from Europe, additionally predicting the day and hour they arrived in the country; much to their surprise. "The healer said 'If they want to come, there's a ritual at six. We were 400 kilometers from there. We said to the cab driver, 'Hey, are you free for the next eight hours?' And so we rushed to this. It cost us a lot of money. But then we had made the first contact with n'döep," says Cambuzat.
They drove to Cap-Vert, on the coast of Senegal to the Lebu people, who are predominantly a fishing community living on the most westerly point of Africa. This is the home of the n'döep rituals. It is a deeply personal, ancient practice that is not open to outsiders and remains very protected.
It is only because of the approval of Pape Ndiaye, that they gained permission.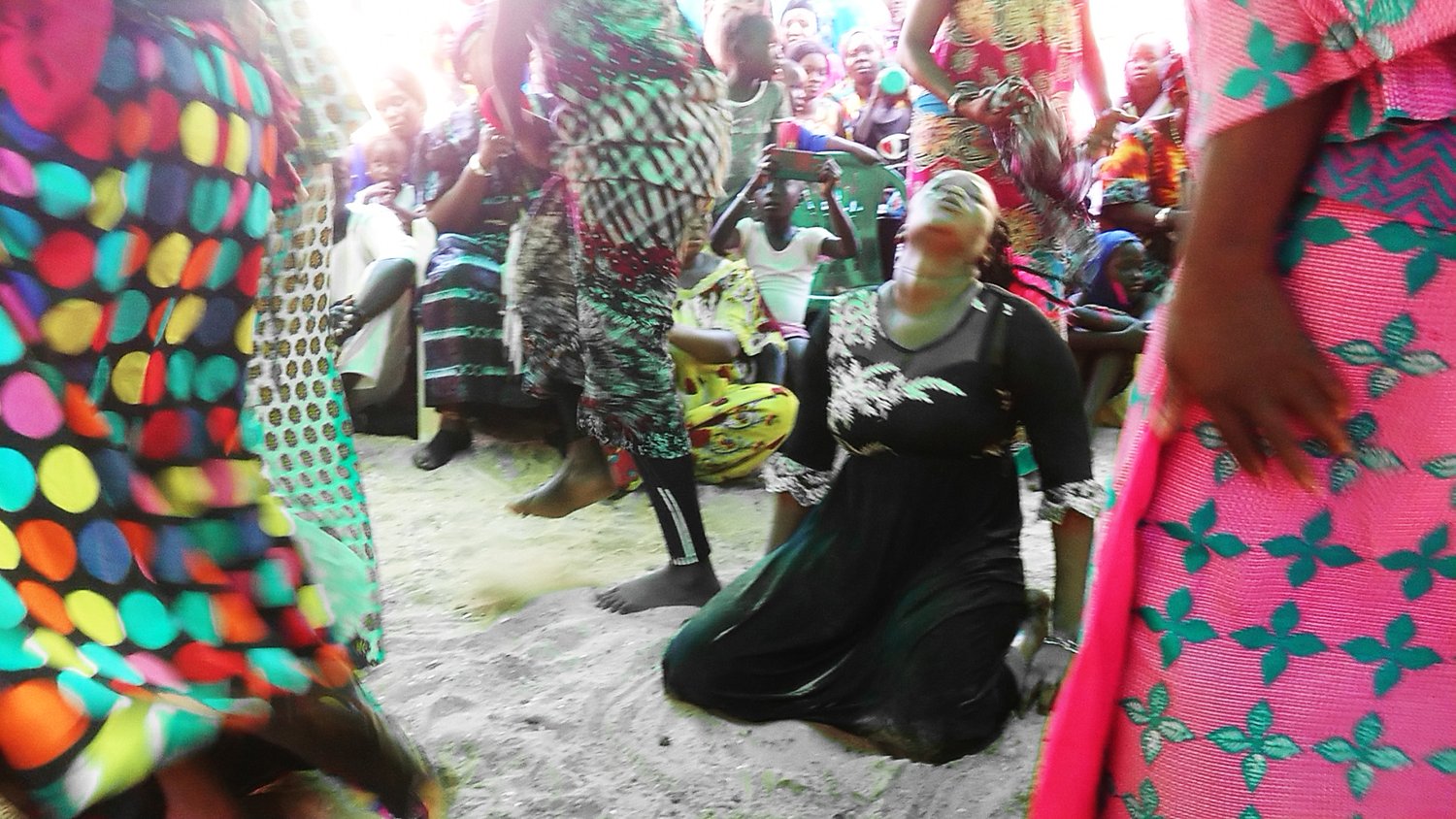 N'döep as a ritual
The trance-like ritual known as n'döep (also spelt n'dupp, n'deup and n'depp) is a healing ceremony for the sick; often for emotional and mental wellness, rather than physical wellbeing. It includes song, dance, animal sacrifices and an evoking of spirits - in order to conduct the process of the healing. The exact roots and time period of n'döep's origin is not known, although it is a syncretic ritual between animism and Islam, since the community is muslim. Spirits like rabb and djinn visit the ailed person in a dream, as outlined more clearly in this piece. The person then goes to the healer who examines them and then prescribes a ritual, just as they would with medicine - more intense ones for more intense ailments. Some could last a day, or up to 20 days and can get very expensive as a ceremony requires griots, percussionists, animals for sacrifice and assistants.
The ritual, carried out by the n'döepkat and the larger community, is very loud and includes chants done through megaphones and a multitude of drumming that goes along with certain dances. Healing for a person's ailments takes place through a negotiation of possession that they go through and is guided by a healer.
These experiences can be incredibly loud for a Western ear, but of course are well known and well-practiced by the community.
As Cambuzat recalls, "The first time we arrived; the impression was of extreme violence sound wise, and extreme tenderness, social wise… because everybody is taking care of each other. And that's really a sense of community."
He adds, "It's very close to psychological treatment. It's more about the sadness of living … And so you are possessed by a spirit - a good one, or a bad one - and then the community is there to help you. And so that's why there is such tenderness."
He adds,"What was interesting to us, was not really the possession or the trance, but the social role of this kind of ritual."


Band formation, album and performance
After watching a few rituals, they approached the Lebu and asked for permission to film the ceremonies - which the community later reviewed before the film went online:
The nomadic duo have made in total five documentaries about different kinds of rituals; these include working in Kurdish regions of Southern Turkey and with the Uyghur shamans in Xinjiang in China.
Cambuzo and Greco's residency ending coincided with the second lockdown of the pandemic and everything was cancelled in Europe. Instead of returning, they continued working in Senegal to dig deeper into research and into filming - of which they gathered almost 800 hours of footage.
They visited Guéréo in nearby Bargny to witness a n'döep before driving to St Louis on the northern Senegalese coast. Here they collaborated with various drummers and singers that would go on to perform on their album and the band was thus created naturally. The duo are known for their other band, Putan Club, who play mostly live shows of post punk, blues and industrial rock.
They jammed with the n'döep musicians, with electric guitars and other digital components. Finally, they returned to France but after a year passed, the French Institute called them back for a concert around the project, which is how when the band formed.
Collectively, they settled on the name Ndox Electrique, as Ndox means water in Wolof, because of the importance of water as a spiritual source in n'döep communities. Many of the spirits are feminine spirits that come from water, and there are also many sacred spaces in the ocean.
A studio was hired in Senegal, and a few of the musicians gathered to record traditional n'döep songs. "We asked them to beat the pulse of the music on a piece of wood," Cambuzat says in order to understand the beat of the music. This was then processed digitally and then improvised on with guitars and other effects.
The sound of the n'döep rituals consist of the entranced chants (credited to Rokhaya Diène, Adjaratou Diène, Rokhaya Mbaye, Gamou Dieng and Fatou Aladji Mbaye) and polyrhythmic drums (the work of Mar Faye, Ndiaga Mboup and Abdou Seck).
The album is titled Tëdd ak Mame Coumba Lamba ak Mame Coumba Mbang (lying between Mame Coumba Lamba and Mame Coumba Mbang), which blends rhythmic percussion, ritualistic chants, experimental electronic and industrialized rock - and released via Bongo Joe records on November 3.
It is very important to note that while the album draws influences from n'döep; because it has been altered and changed, it is not n'döep - and that is not the intention of the band.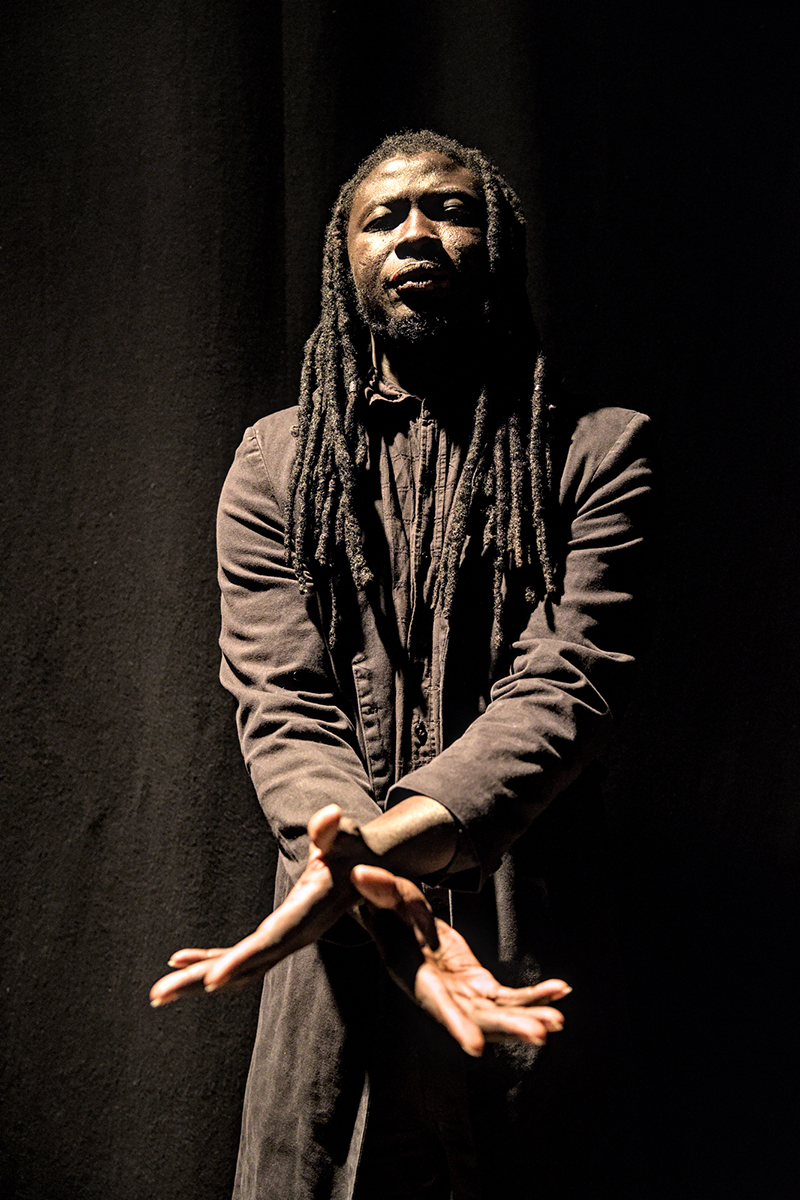 Mysterious occurrences
While self-proclaimed atheists, even Cambuzat and Greco had to concede that certain strange happenings occurred during their time recording. Cambuzat was visited by Mame Kumba Mbang in a dream, the goddess of the river to the people of St.Louis, who asked for offerings to be made.
Additionally the recording of one particular track was mysteriously erased - thrice. The problem always arrived on the same song; until the master-healer mentioned an offering of milk should be given to the community.
Greco says that in the studio, "I took out my bass and I decided to start in my composition on this song [the one that kept disappearing]. I opened my bass as I was going to tune it and found that my bridge was completely broken. The bass was in the suitcase so it was safe, nobody had touched it. The first day I was crying my eyes out. I mean, it's a weird story." She adds that she had to play on the entire album with half the neck, and only two working strings. There was no explanation of how her bass broke.
The space of ritual
N'döep music itself is performed solely for ritual; which has the potential to awaken certain spirits of possession through the specific formation of the gathering. However, taken out of context, with the music fused with Western instruments, this changes the dynamic entirely, removing it out of ritual and into a performance space.
While recording, key differences came up such as Western rock sensibilities regarding time signatures; the idea of music as a spiritual medium and having to perform for commercial gain.
On the question of cultural appropriation, the Western colonial gaze and ethics; these are questions that Cambuzat and Greco are very aware of. They tried, in every capacity, to seek permission for access to these worlds. They also had an ethical guide with them who acted as translator to navigate language barriers. The music rights belong to the Senegalese musicians, as keepers of this tradition. And Cambuzat says that "It only became a band when they wanted one, not us."
"Of course we are not going to do a ritual on stage. Because firstly, this ritual is never performed on a stage… With the work we do, we usually play in the pit. We learned that from Asia and from Africa; that the musicians are not the stars; they are just helping. They're just a means to do this spiritual work…That's what every musician should remember. It's not for the ego that they play music. It's just for the people," says Cambuzat.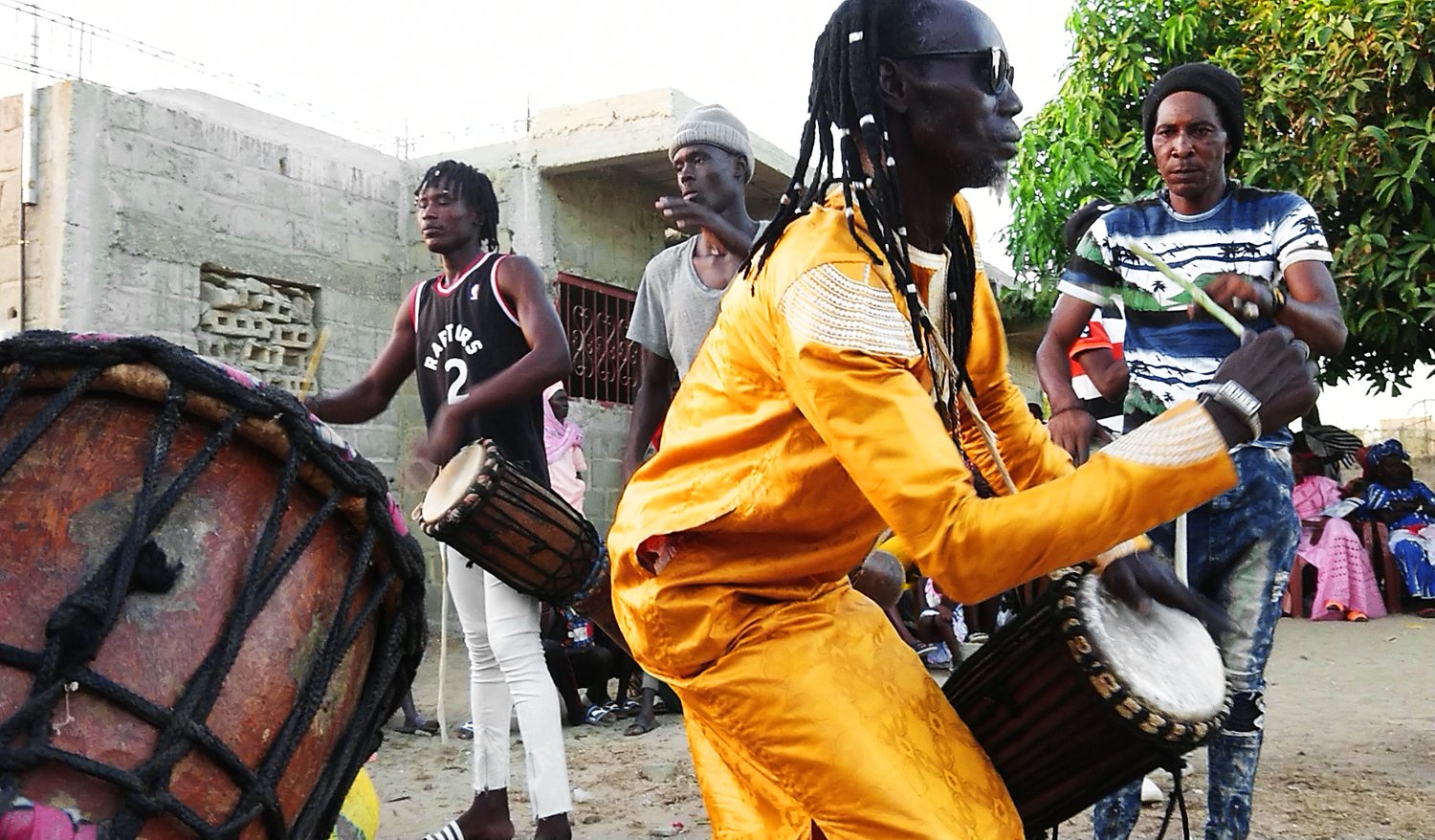 As many of the Senegalese musicians that are able to come will perform at Le Guess Who?, amidst the difficulty of having to navigate visa issues.
Due to language and digital constraints, most of the band members were not available for interviews for this piece, however Oumar Ngom who plays various percussive instruments and sings in the band answered a few questions.
Ngom grew up in the areas of Guédiawaye and Rufisque. He started playing percussion from the age of 5 where he was taught by his father. About some context of the ritual he says, "The n'döep does something good for the sick people," and adds "It's important because it is healing and also it's a gathering for the community."
Ngom says, "The album is great. It is different from anything coming out of Senegal. We hope that people will like it and will understand it." And as for the upcoming performances he adds, "I hope that people will like (and understand) the Ndox Electrique. Because even if it's not a complete ritual (because it's a show on stage), it's very near to the n'döep (and other rituals from Senegal)."
Ndox Electrique performs at Le Guess Who? 2023 on Sunday, 12 November.