Listen: Anoushka Shankar traces her heritage with lesser-known recordings by her father Ravi
Thursday Jul 26th 2018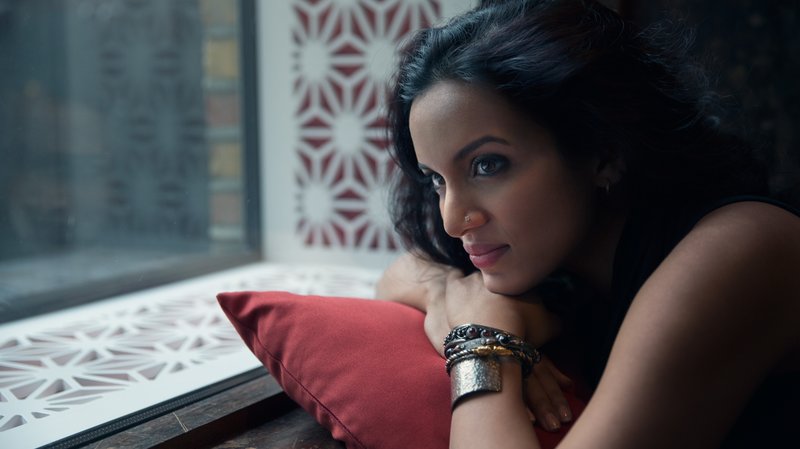 In a new episode of Red Bull Radio's Open End, sitar player Anoushka Shankar traces an arc of Indian classical music, from lesser-known recordings by her father Ravi to modern works. Equally, in her own music, Shankar also blends classical Indian sounds with contemporary influences. On her latest album, 'Land of Gold', she comments on the harsh conditions of the European refugee crisis, reflecting the migrants' arduous journeys in her original compositions.
In the broadcast Shankar shares music that gives insight into her musical vision and path as a creative human. Shankar's selections start in the second hour of the broadcast; presenter Frosty opens the program with sounds from Japan, Catalunya, Argentina, Italy, South Africa, Egypt and beyond (including the premiere of Circuit des Yeux covering a 1969 song by French-Portuguese artists Catherine Ribeiro and Alpes):
"In the late 1960s, Ravi Shankar revealed India's rich music traditions to the world as listeners increasingly looked east for illumination. He sought to share the music's ancient beauty while also experimenting with its substance in revolutionary ways. Shankar considered his daughter Anoushka to be his greatest student, and from the age of seven she rigorously studied with him." -
Red Bull Radio
For her performance at Le Guess Who? 2018, Anoushka Shankar collaborates with Austrian Hang-player Manu Delago and a 27-member string section of the Metropole Orkest. This year's festival line-up also features Art Ensemble of Chicago, Kadri Gopalnath, Emel Mathlouthi, 'Don't Say The Moon Has Set' by Jerusalem In My Heart Orchestra, Cüneyt Sepetçi, Circuit des Yeux and many more.