"How Rizan Said became the King of Keyboard": video interview by Cairo Liberation Front
Saturday Sep 29th 2018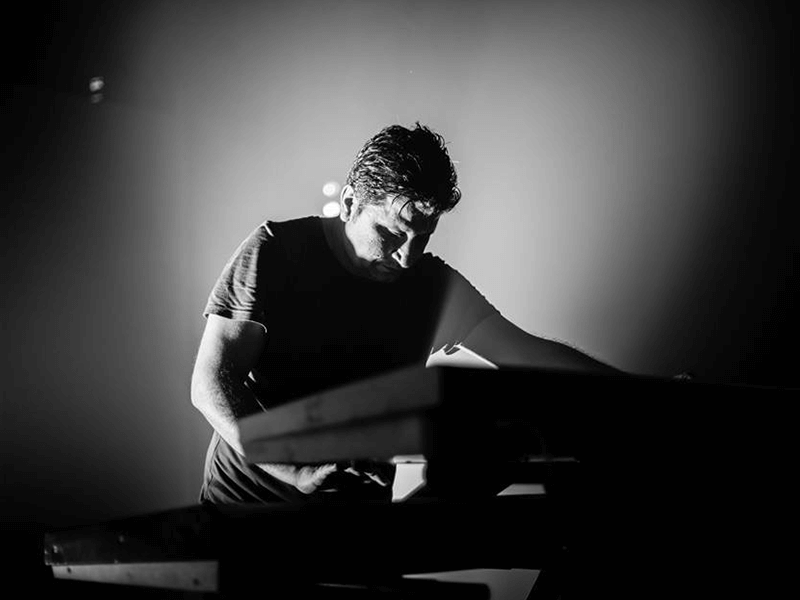 Over the past two decades, Rizan Said has made a name for himself as composer for all kinds of Syrian artists, as well collaborating extensively with Omar Souleyman. In the process, his distinctively rowdy keyboard sound and on-stage force was received with as much acclaim overseas.
Before Said will perform at Le Guess Who? 2018, Cairo Liberation Front host a show with Said at their Eurabia event at Amsterdam Dance Event next month. Leading up to the show, CLF's Joep and Yannick interview the Syrian artist on how he became known as the King of Keyboard, his time with Omar Souleyman, his release at Annihaya Records and his upcoming album. Watch below.
"Back then I was already playing all kinds of instruments like flute, bambooflute, accordeon, saz, and bazooki. But keyboards were nowhere to be found yet. At a certain point, one of my friends asked me: 'Why don't you start playing keyboard? Around here nobody does. You should give it a try!' I already knew the basics of playing accordion, and an accordion is pretty much like a keyboard. So I tried, and when time passed by, I managed to master the keys. Then my friends and I established a music group to perform at Kurdish weddings." - Rizan Said
Rizan Said performs at Le Guess Who? 2018 together with a.o. Neneh Cherry, Swamp Dogg, AMMAR 808, Islam Chipsy & EEK, Cüneyt Sepetçi, RP Boo, Hailu Mergia, JPEGMAFIA, Emel Mathlouthi, King Ayisoba, Ras_G & The Afrikan Space Program, and many more.