You can also listen to this story – below or via your favorite podcast app.
Words & audio by Cheri Percy
Photography by Tengbeh Kamara
Rotterdam based-DJ collective AMPFEMININE scours its diverse database to bring an evening of fresh feminine energy to this year's Le Guess Who? proving that female and non-binary DJs are out there, they just need the space - and community - to flourish.
You've heard the tired one-liner before. The reason we see so few women performing on lineups is down to a lack of female artists. But it's far from the truth, as one-fifth of AMPFEMININE DJ Bella Hall attests.
"There are so many good female and non-binary DJs out there. We're not booking them because they're female or non-binary. We're booking them because they're incredible and we want to give them the platform. Your excuse of 'there aren't that many good female and non-binary DJs' is not valid."
While it might not be parity yet, the stats in the electronic music industry point towards slow and steady progress at least. In a 2021 business report from IMS, they analysed DJ Mag's Top 100 DJs list and revealed that women had a slightly stronger presence with 13 female DJs listed - including five newcomers. This figure is up from eight in 2019. But what's interesting to see is the Netherlands leading the change. The country boasts the highest percentage of female artists recognised at 11%.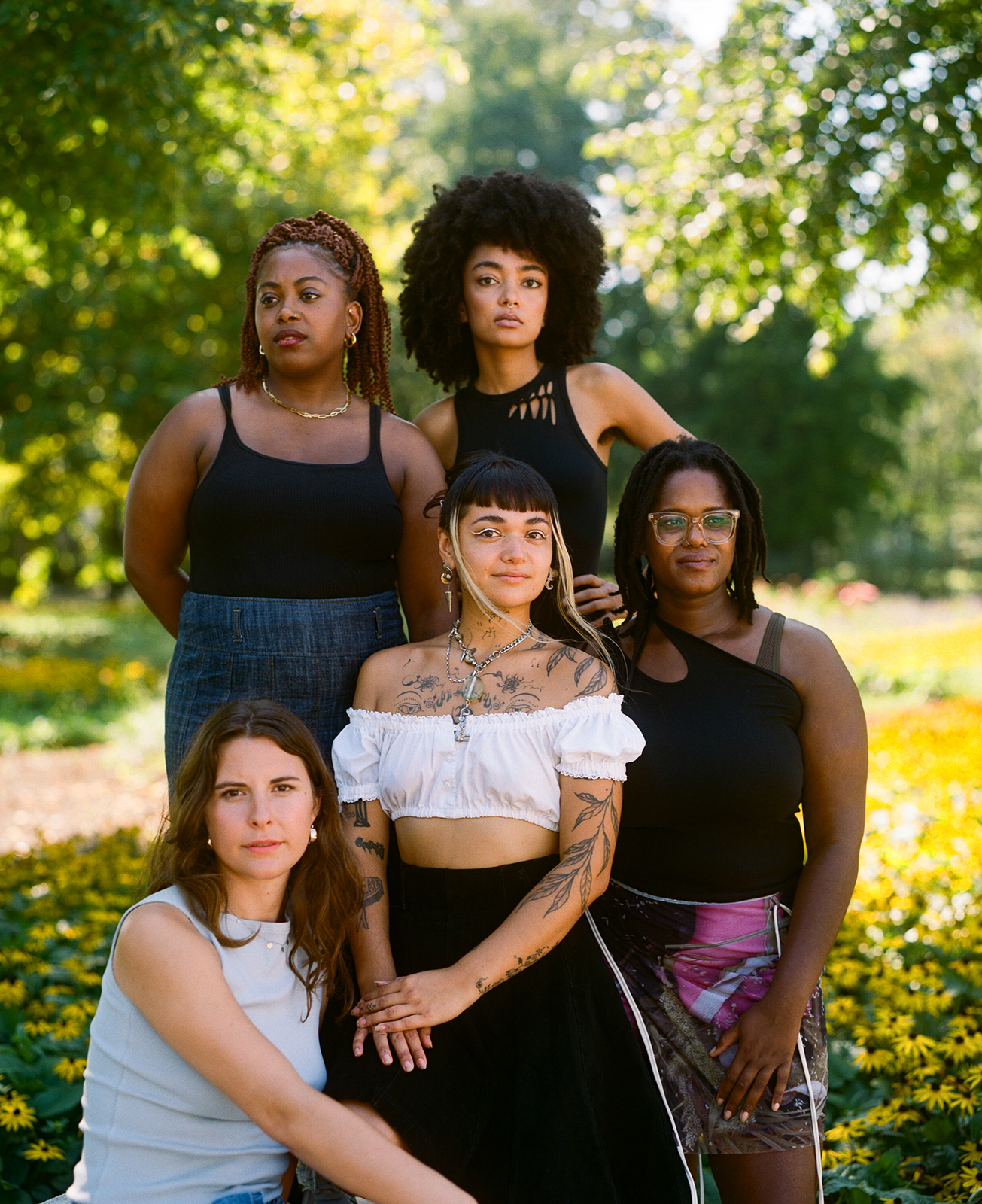 Since forming in 2021, AMPFEMININE has been supercharging that shift. The collective consists of Rotterdam-based DJs Nala Brown (Jackie Monteiro), Soft Break (Yessica Deira), Deborah X (Deborah Sumter), Bella Hall (Isabella Hall Allen) and Camgurl (Camille). Initially coming together with a festival in mind, AMPFEMININE's mission is to give space and opportunities to female and non-binary DJs, performers and artists. They aim to add the colour and diversity lacking behind the decks, as Camille details. "We know quite a lot of female and non-binary DJs in our community who haven't had the chance to play. We were the[ir] first events and now they're getting a lot of bookings, it's great to see."
Despite being rooted on the banks of the Netherlands' major port city, the catalyst for forming AMPFEMININE sparked in another European destination. Jackie, Deborah and Yessica all found themselves in Berlin and, knowing each other from the electronic music scene back home, began bumping into one another at parties and club nights in the city. But it was after attending a course led by No Shade, a Berlin-based collective running club nights and DJ training programs for female, non-binary and trans DJs, that the concept really started to take shape for the trio, as Yessica recalls. "We were like, 'We need something like this in Rotterdam!'"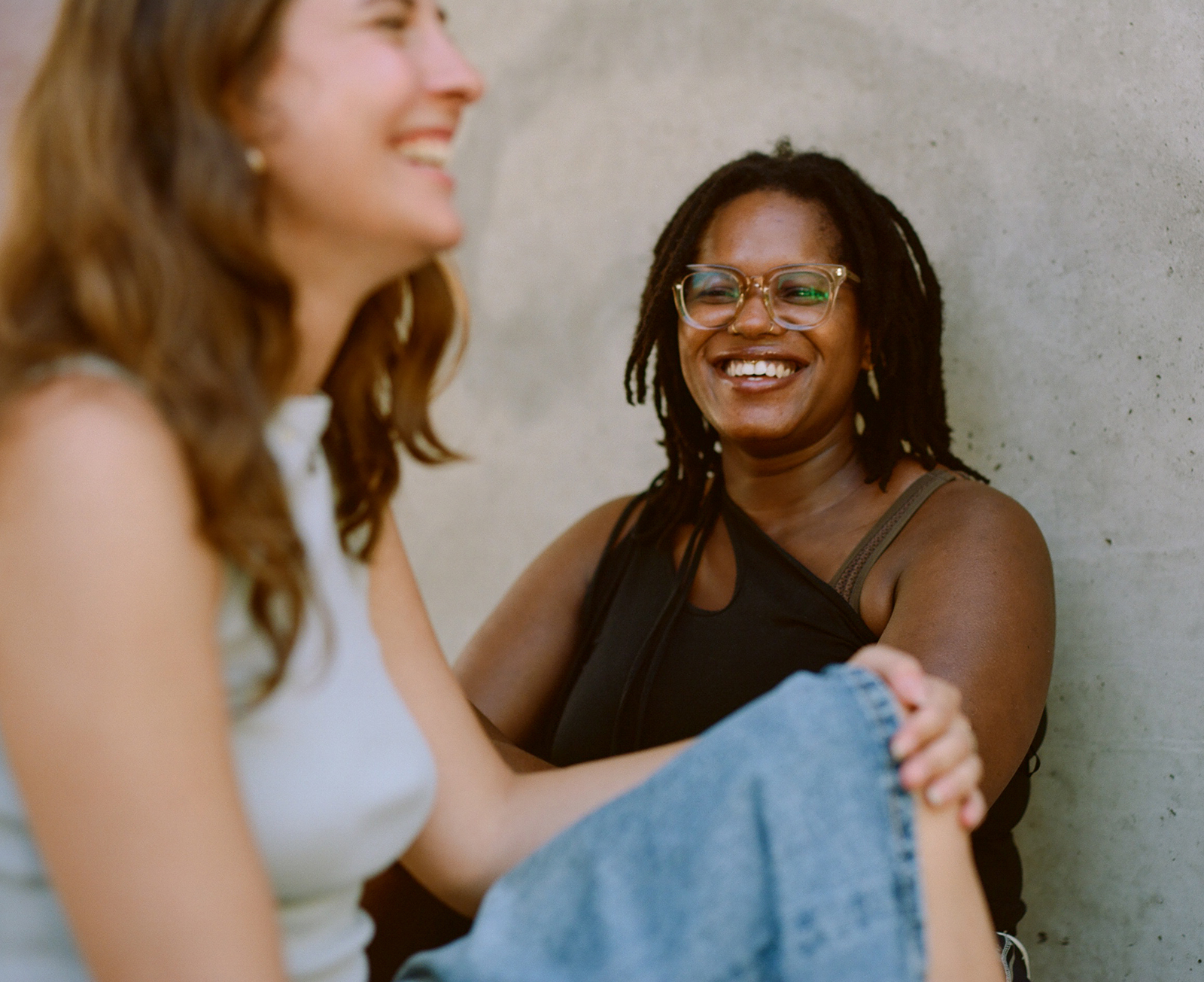 Through an introduction by Jackie, Bella and Camille were brought into the fold and the collective was complete. But the universe had other plans. In March 2020, the group took part in an International Women's Day collaboration, with the feminist collective KONTRA, throwing their first party under the banner of AMPFEMININE. A week later and the whole world shut down. Not content with being discouraged by a global pandemic though, the fivesome rethought their initial approach. "We decided to make a documentary because we didn't know what we could do anymore," shares Camille.
"No more events were able to happen so we figured, how could we still help the women or industry despite all the restrictions?"
EQ The Industry follows four local producers along their creative process. Directed by Loes Korten, the film explores the area's DIY mentality, what it means to be a producer belonging to a minority group and how Rotterdam functions as a creative space. Two years on from its release, has the group noticed a shift in the industry when it comes to representation? "To some extent. I see other collectives popping up and pushing more underground or marginalised voices to the foreground," begins Deborah. "But then in terms of getting booked, I'm not sure there's so much change. When things opened up again, a lot of people coming up in the scene were getting booked. But for others, it's a bit quiet. I'm not sure whether that's a reaction to Coronavirus and Black Lives Matter where people were like, 'Yeah, we need to change things!'"
For a brief window, it felt as though AMPFEMININE's ethos of empowering the local scene was working for the wider clubs and festivals. With the arts sector picking up again though, Isabella's disappointed with the lack of long-term allyship. "All of a sudden clubs and festivals, they couldn't book these big artists so it was investing in the local scene which gave us a lot of hope. Now you see it going back to this [mentality of] 'Oh, let's just book headliners, because that's what's gonna sell tickets.'" If the Rotterdam club scene's support has waned, Utrecht is ready to pledge its allegiance as AMPFEMININE steps up to curate their own program at this year's Le Guess Who? festival.
Ever the ambitious arrangement, the group comes armed with the tools to deliver a diverse and dynamic lineup (and we're not talking some old school Rolodex.) "Over the past two years, we've thrown quite a few parties. We have a lot of spreadsheets with talent categorised per city, country, and genre," beams Yessica. This attention to detail when it comes to diversity feels on brand for a festival renowned for its eclectic offering, as she reasons.
"The people that go to Le Guess Who? want to discover new or different things so that was one of the main things that we took into consideration."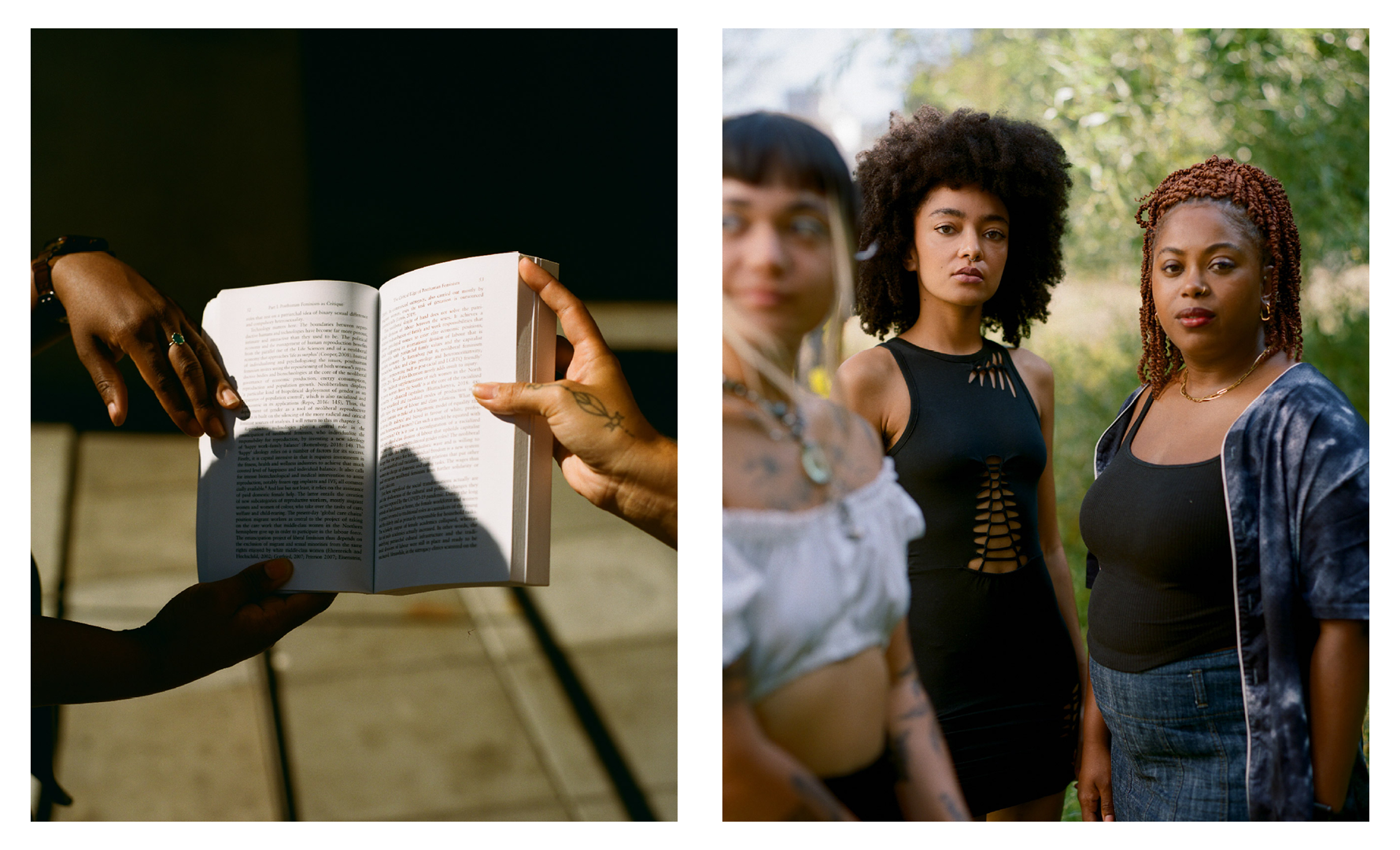 As part of the 2023 line up, AMPFEMININE will welcome international artists like Miami music-maker Coffintexts, Cape Town-born, Rotterdam-based multi-disciplinary artist DIORA and Argentinian-born, Mexico City-based Tayhana, a rising artist they've been keen to showcase for a long time. While the group revelled in presenting one of the most relevant and promising figures in the club scene with their pick, they couldn't have predicted Tayhana's career kicking off quite as much, after the producer accepted a Grammy for her work with Spanish pop icon Rosalía on her award-winning album MOTOMAMI. "We were like 'Oh, no, now this is never going to happen!" says Yessica, animatedly.
Buoyed up by the booking though, Tayhana's team are working to secure a string of other European shows around the initial booking this November, an impressive feat that was only encouraged by the team at Le Guess Who? "When we had our initial meeting, Jacob was like 'The sky's the limit! Think of your dream lineup and we'll try and make it work!" explains Isabella, gratefully. Elsewhere on their program, you'll find guest spots from the AMPFEMININE collective themselves as Soft Break, Nala Brown and Camgurl are all set to take to the stage.
With their early plans to host a festival sated by their curator stint at this year's Le Guess Who?, where will the collective send their energies next? After an initial pause from the group, Isabella wades in. "We don't know!" she confesses, waving her hands with abandon. "We had an intense year last year doing a tour [of] a different club in the Netherlands; Haarlem, Utrecht, Amsterdam, Rotterdam and Tilburg. We discussed instead of throwing events in different clubs, what if we established a residency for a club?"
Camille's also keen to continue to bring performers and punters together. "The plan is to continue having smaller events and getting back to what we enjoy doing - throwing parties!" While Yessica is focused on a more hands-on approach, "Workshops should be coming back, that's definitely on the calendar." Regardless of their output, AMPFEMININE is here to prove that female and non-binary producers are out there, they just need the space, and community, to flourish.
AMPFEMININE presents their own program at Le Guess Who? 2023 on Saturday, 11 November, at BASIS.