Zwangere Guy - Live at Le Guess Who? 2021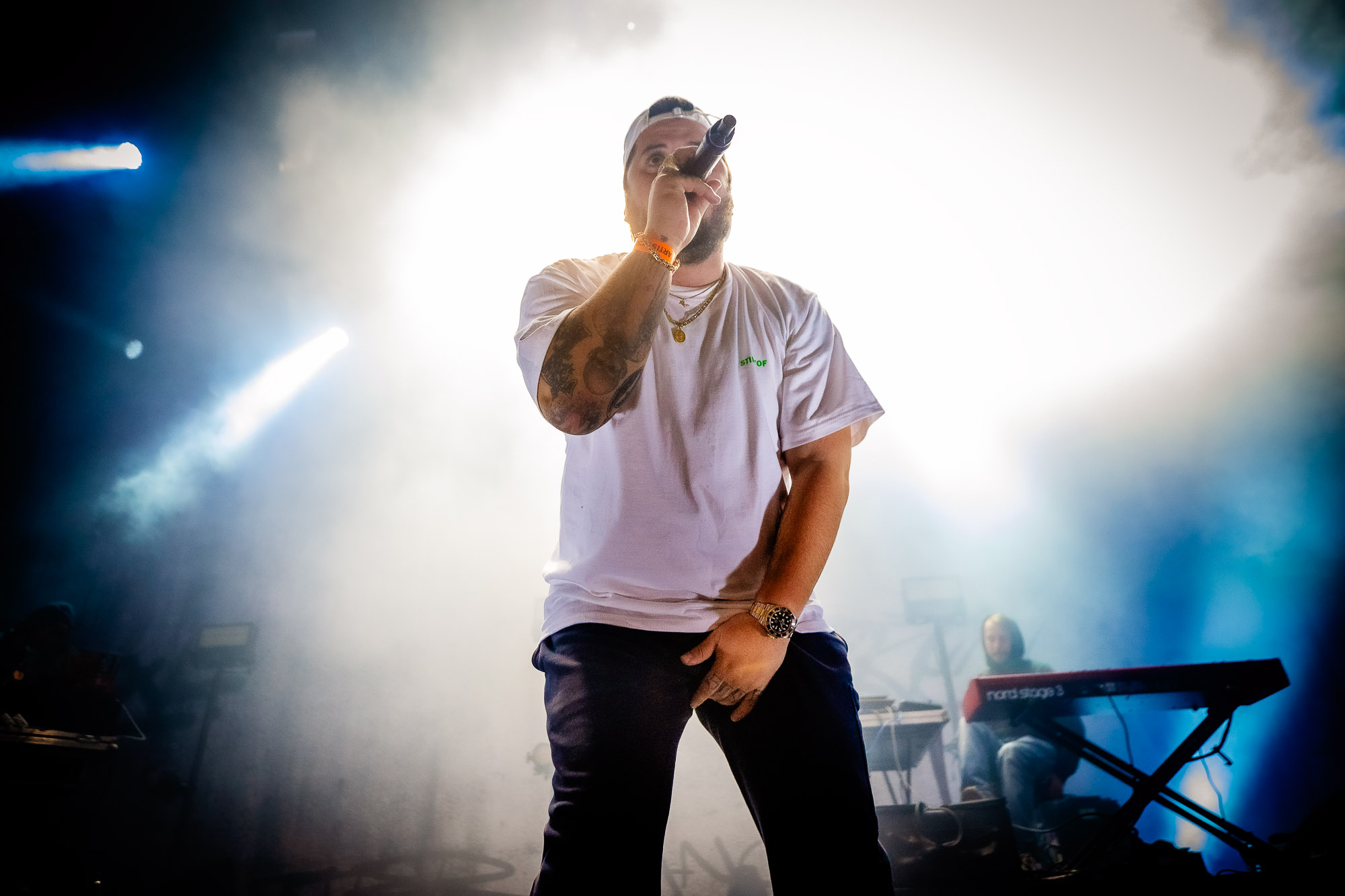 With his unshakeable conviction, found all over his rhymes and delivery, Zwangere Guy quickly became considered 'the boss of Brussels rap'. In his live shows, his boastful, insolent and exciting personality always shines bright.
Zwangere Guy performed live at TivoliVredenburg's Ronda during Le Guess Who? 2021 on the night before a new lockdown hit The Netherlands, mid-festival. You can now listen to three tracks of the performance: 'Beter Leven', 'Wie is Guy?', and 'RAF (Rien à Foutre)' from his 2019 debut album.
"Vanavond is de Belgische rapper goed op stoom, en bewijst-ie nog maar eens de beste van de Benelux te zijn. Hij mist geen beat, lijkt nooit op adem te hoeven komen en haalt het echt uit zijn tenen. Hij gooit de teksten van 'Beter Leven' vol overgave over het publiek en met een retestrakke band en setlist ligt iedereen aan zijn voeten (...) Met die show blijkt Zwangere Guy opeens het hoogtepunt van de avond" -
3voor12
Le Guess Who? Recordings
The publication of this recording is part of Le Guess Who?'s ongoing expansion of the festival's recordings archive, with 50+ recordings from past editions now freely available online. It contains audio and/or video recordings of FLOHIO, Girl Band, Deerhunter, Makaya McCraven, Art Ensemble of Chicago, Beverly Glenn-Copeland, Neneh Cherry, Mount Eerie, Selda Bağcan and many more.
Captured on Friday, 12 November 2021 at TivoliVredenburg's Ronda during Le Guess Who? 2021
Recorded by Marc Broer & Ruben Kieftenbelt
Mixed by Marc Broer
Photography by Ben Houdijk