They Hate Change - Live at Le Guess Who? 2022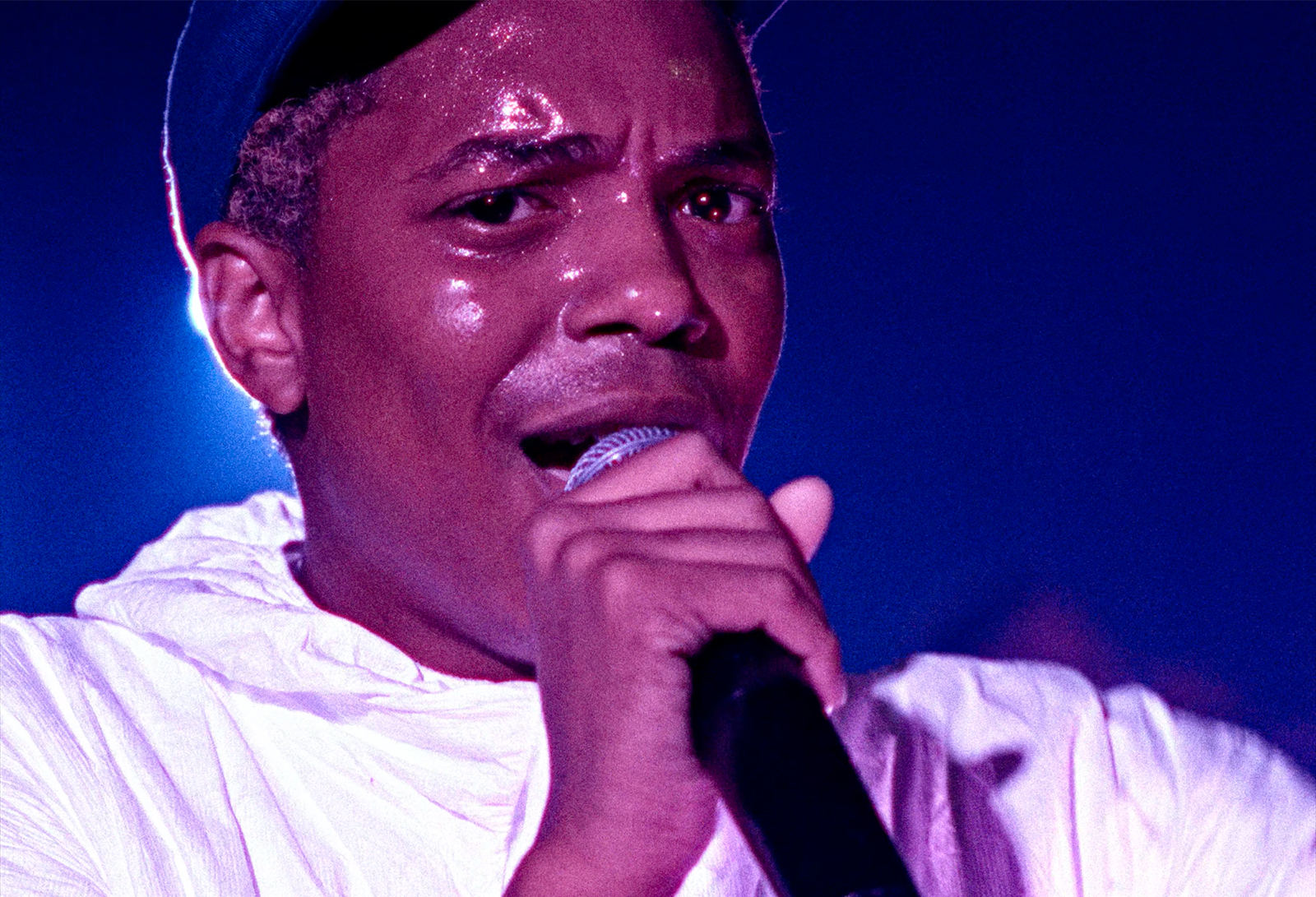 Tampa rap duo They Hate Change performed at Le Guess Who? 2022 as part of the program curated by clipping., following the release of Finally, New; their debut album for Jagjaguwar. Relive the ecstatic performance below with our concert film, featuring two unreleased tracks produced by John Carroll Kirby and Zach Witness:
About
Tampa's Dre and Vonne met as teenagers, finding common ground in their music obsession - no matter how distinct. In between Dre's East Coast hip-hop influences and Vonne's hyperlocal bass-music leanings, they bonded over their omnivorous appreciation of everything from grime to emo. They Hate Change is a project born out of their more-than-encyclopedic sonic knowledge. The rap/production duo has been collecting and making music together ever since, with their most recent LP, Finally, New.
"They spit aggressive, East Coast-flavored braggadocio raps over UK breaks and drum'n'bass beats filtered through local styles like Tampa jook and Miami bass. Even amid a deluge of rap music made with sounds from the club, little else sounds like this" -
Pitchfork
Le Guess Who? Recordings
The publication of this recording is part of Le Guess Who?'s ongoing expansion of the festival's recordings archive, with 80+ recordings from past editions now freely available online. It contains audio and/or video recordings of Goat, clipping., Panda Bear & Sonic Boom, Marina Herlop, Arooj Aftab, OSEES, Deerhunter, Lightning Bolt, Suuns, Alabaster dePlume, Zwangere Guy, Duma, FLOHIO, The Microphones, Aldous Harding, Deerhunter, Gilla Band, Art Ensemble of Chicago, Beverly Glenn-Copeland, Neneh Cherry, Mount Eerie, Selda Bağcan and many more.
Captured at TivoliVredenburg's Pandora on Friday, 11 November during Le Guess Who? 2022.
They Hate Change:
Vonne Parks
Andre Gainey
Direction: Dammes Kieft
Camera: Anaïs Saebu, Jonathan Sipkema, Nicky Pajkić, Rikash Gobardhan, Yuma Eekman, Dammes Kieft
Production: Claudia Rison, Studio Dammes
Coordination: Barry Spooren
Montage: Anaïs Saebu
Sound recording: Marc Broer