The Scorpios - Live at Le Guess Who? 2018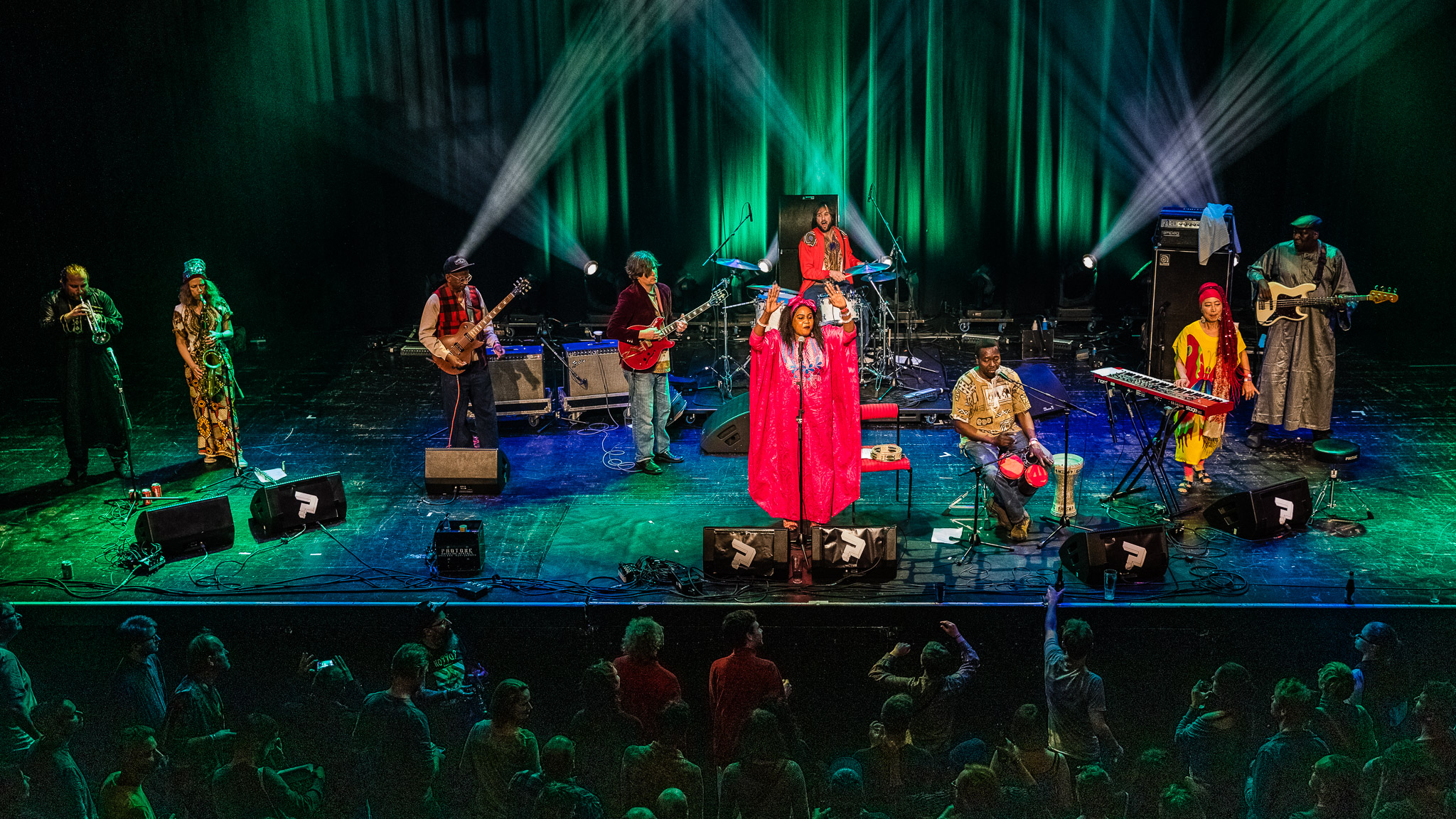 Sudan/UK collective The Scorpios performed on the closing day of Le Guess Who? 2018. Inspired by traditional Sudanese music and 60s and 70s pop, the group create an elated mix of Arabic rhythms, raw Eastern funk and vintage psychedelia. You can now listen to their full festival performance:
About
Having fled from the fundamentalists in their home country of Sudan, the original members of psychedelic group The Scorpios established themselves in London during the 80s. Once there, they built a growing friendship with guitarist and community worker Adam Bulewski, who quickly became a permanent member of the band.
"The brightly-coloured beats and melodies provided by The Scorpios are moving in a different way, as exhibited by one pirouetting crowd member, who was spotted performing arabesques at various performances throughout the weekend. And why not? The band's blend of Sudanese scales and psychedelic funk sprays some welcome rays of sunshine into Ronda's dark corners, where those who are by now too tired to dance let alone stand are leisurely sprawled. Special mention to the keyboardist, who performs perhaps the best solo of the festival during one uplifting reggae number." -
MusicMap
Recorded on Sunday, 11 November, at TivoliVredenburg's Ronda during Le Guess Who? Festival.
 Listen + watch more Le Guess Who? recordings via our archive.
Recorded and mixed by Marc Broer.
Photography by Juri Hiensch (portrait & cover photography) and Ben Houdijk (live photography).