The Sai Anantam Ashram Singers perform The Ecstatic Music of Alice Coltrane at Le Guess Who? 2017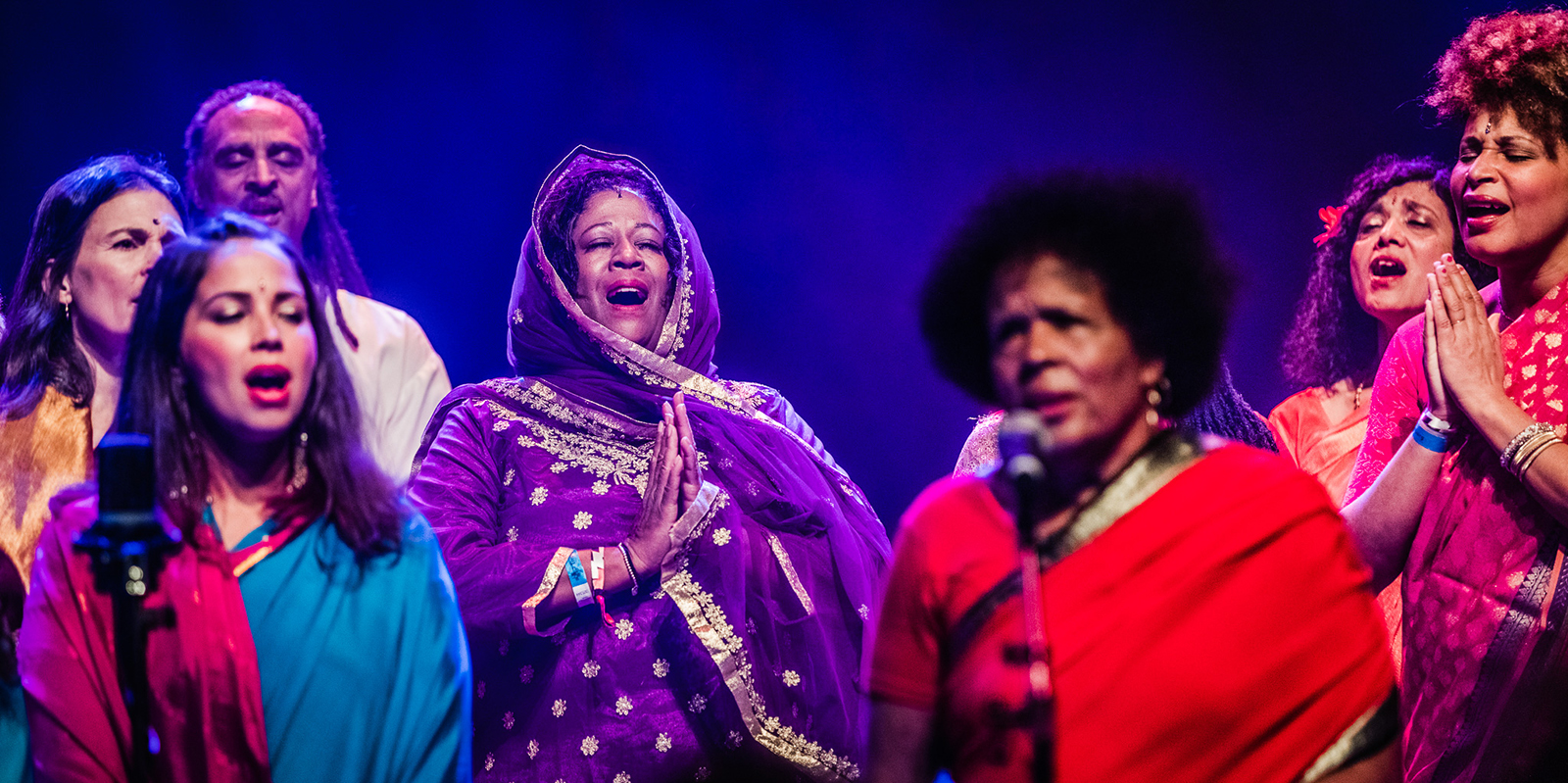 The Sai Anantam Ashram Singers performed The Ecstatic Music of Alice Coltrane Turiyasangitananda live at Le Guess Who? 2017, featuring a special guest appearance by saxophonist Shabaka Hutchings.
About the project:
Alice Coltrane Turiyasangitananda's devotion to spirituality defined the final decades of her life. In 1983, she established the 48-acre Sai Anantam Ashram outside of LA, where she quietly began recording music. In 2017, Luaka Bop (the label founded by David Byrne) released the first compilation of recordings from this period: a powerful, largely unheard body of work that finds Alice singing for the first time.
The release showcases a diverse array of recordings, including performances on harp, with small ensembles, and a 24-piece vocal choir. Le Guess Who? celebrated Alice Coltrane with the European premiere of these recordings, performed live by the Sai Anantam Ashram Singers, to bring this meaningful piece of Alice Coltrane Turiyasangitananda's legacy into focus.
Line-up:
Surya Botofasina - Keys
Radha Reyes(Choir Leader)
Isabel C. Belloso
Ekene A. Botofasina
Sandhya Sangeeta (Tamal Soloist)
Arianna Gouveia
Jaya Lakshmi Moss
Purushattama C. Hickson
Sri Hari Moss
Sharon Womack-Freeman
Laxmi Myers
Shyam Tony Reyes
Michelle Coltrane
Joe Blaxx - Drums
Shabaka Hutchings - Saxophone on 'Universal Chant'
Watch our video portrait of The Ecstatic Music of Alice Coltrane at Le Guess Who? 2017, made in cooperation with de Volkskrant. Here, we talk to Michelle Coltrane and Eric Welles-Nystrom (Luaka Bop) about the project: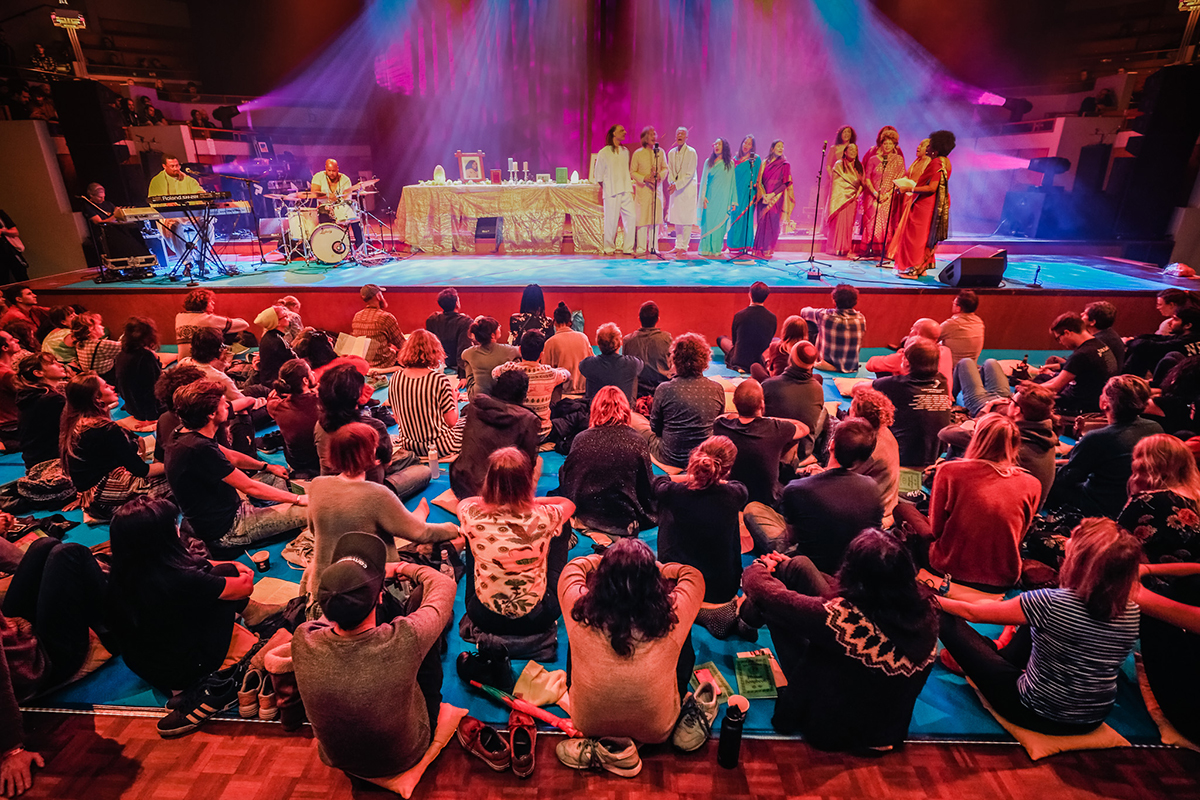 Audio recorded by Marc Broer at Le Guess Who? 2017 on Sunday, 12 November. Recordings made in cooperation with VPRO / Vrije Geluiden.
Photography by Jelmer de Haas and Ben Houdijk.