Suuns - Live at Le Guess Who? 2021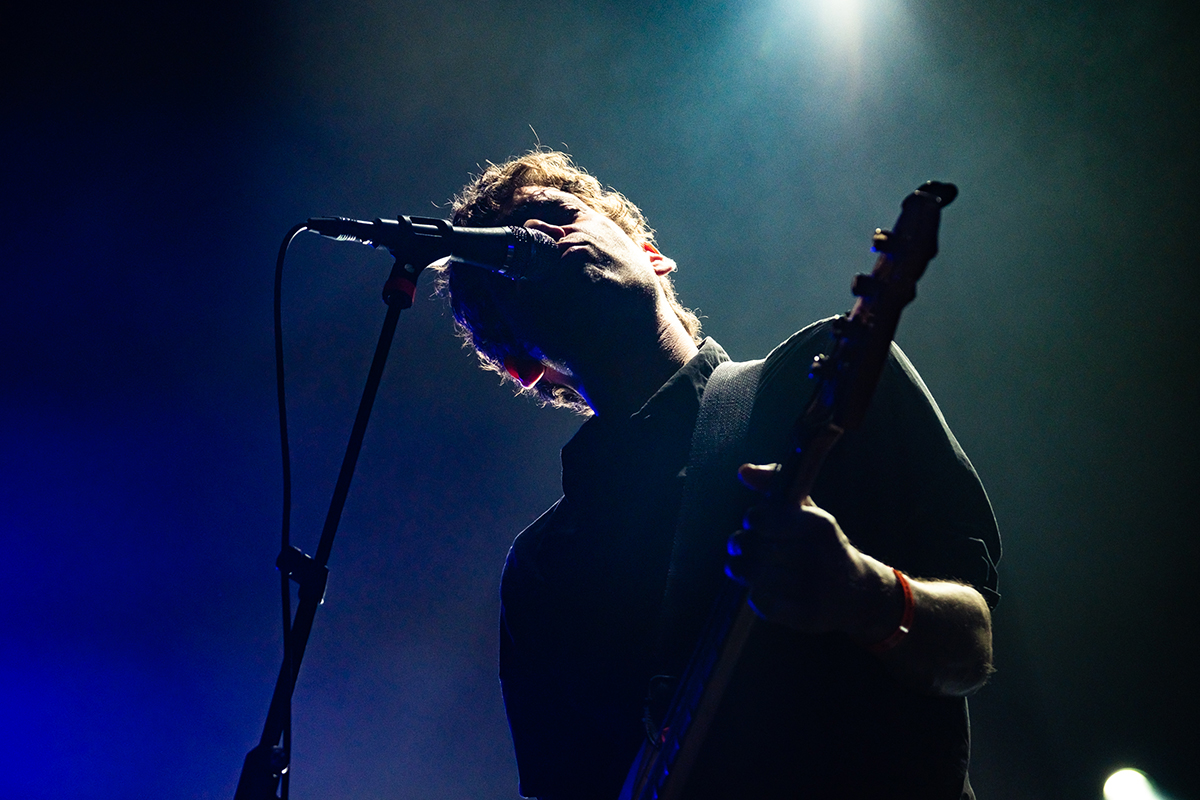 Avant-rock group Suuns have always surprised us with their releases and their newest, 'The Witness', on Joyful Noise, is yet another impressive step of their sonic universe. Following the release of the album, Suuns performed at Le Guess Who? 2021, and we're happy to now share the concert film of this performance as well as the full audio recording.
Watch Suuns perform 'Witness Protection', 'C-Thru', 'Clarity', 'FICTION', and 'Instrument':
Listen to the full performance at Le Guess Who? 2021:
Le Guess Who? Recordings
The publication of this recording is part of Le Guess Who?'s ongoing expansion of the festival's recordings archive, with 50+ recordings from past editions now freely available online. It contains audio and/or video recordings of The Microphones, Mary Margaret O'Hara, Aldous Harding, Deerhunter, Makaya McCraven, Art Ensemble of Chicago, Beverly Glenn-Copeland, Neneh Cherry, Mount Eerie, Selda Bağcan and many more.
Captured live at TivoliVredenburg's Ronda on Thursday, 11 November during Le Guess Who? 2021.
Video direction: Dammes Kieft
Camera: Anaïs Saebu, Jonathan Sipkema, Nicky Pajkić, Rikash Gobardhan, Yuma Eekman, Dammes Kieft
Production: Claudia Rison
Montage: Peter Marcus
Audio recording: Marc Broer & Philip ten Brink
Audio mix: Marc Broer
Photography: Tess Janssen & Ben Houdijk