Saul Williams & King Britt present 'Unanimous Goldmine' – Live at Le Guess Who? 2018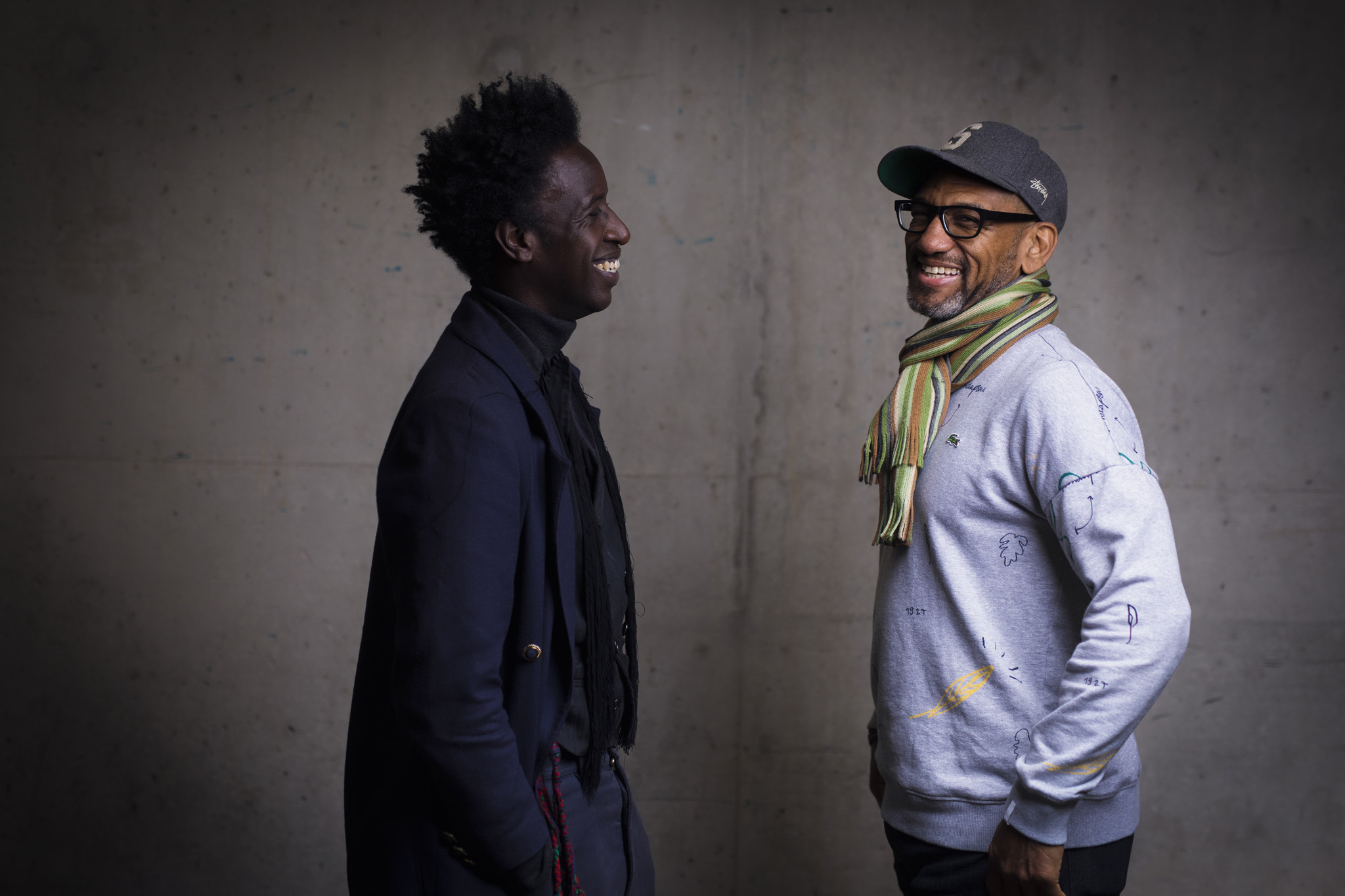 In one corner, the shamanistic Saul Williams, actor, screenwriter and renowned harbinger of noise poetry and hip hop futurism. In the other corner, cleric of eclecticism King Britt, accomplished Philly-based musician, DJ, author and producer.
On the explicit invitation of Moor Mother, who was a guest curator at Le Guess Who? 2018, these two great minds gave an exclusive, one-time collaborative performance entitled 'Unanimous Goldmine', named after a phrase Williams used in his yet to be published new graphic novel. Forging their collective work, insights, experiences and curiosity, it resulted in a fearless and groundbreaking performance that was completely improvised on stage.
Following the premiere of the recording via Red Bull Radio, the recording is now available in full as stream/download via The Wire Magazine or via the embed below.
"Wearing dark sunglasses and a long coat, Williams owns the stage like a cyberpunk prophet dispensing perspectives on societal and racial oppression backed with pulverising beats. Provocative and confrontational throughout, Williams doesn't flinch as he decries the surveillance state, patriarchy and how the Dutch profited from the construction of slave ships. It's a set that reminds us of how music can speak truth to power - even if that truth is uncomfortable. It's also the kind of set that you could only see working at this festival." - The 405
Listen + watch more Le Guess Who? recordings via our archive.
Recorded by Marc Broer on Saturday, 10 November 2018 at TivoliVredenburg's Ronda.
Illustration by Ethem Onur Bilgiç.
Portrait photography by Juri Hiensch.
Audio mix by King Britt.