Plague Organ - Live at Le Guess Who? 2021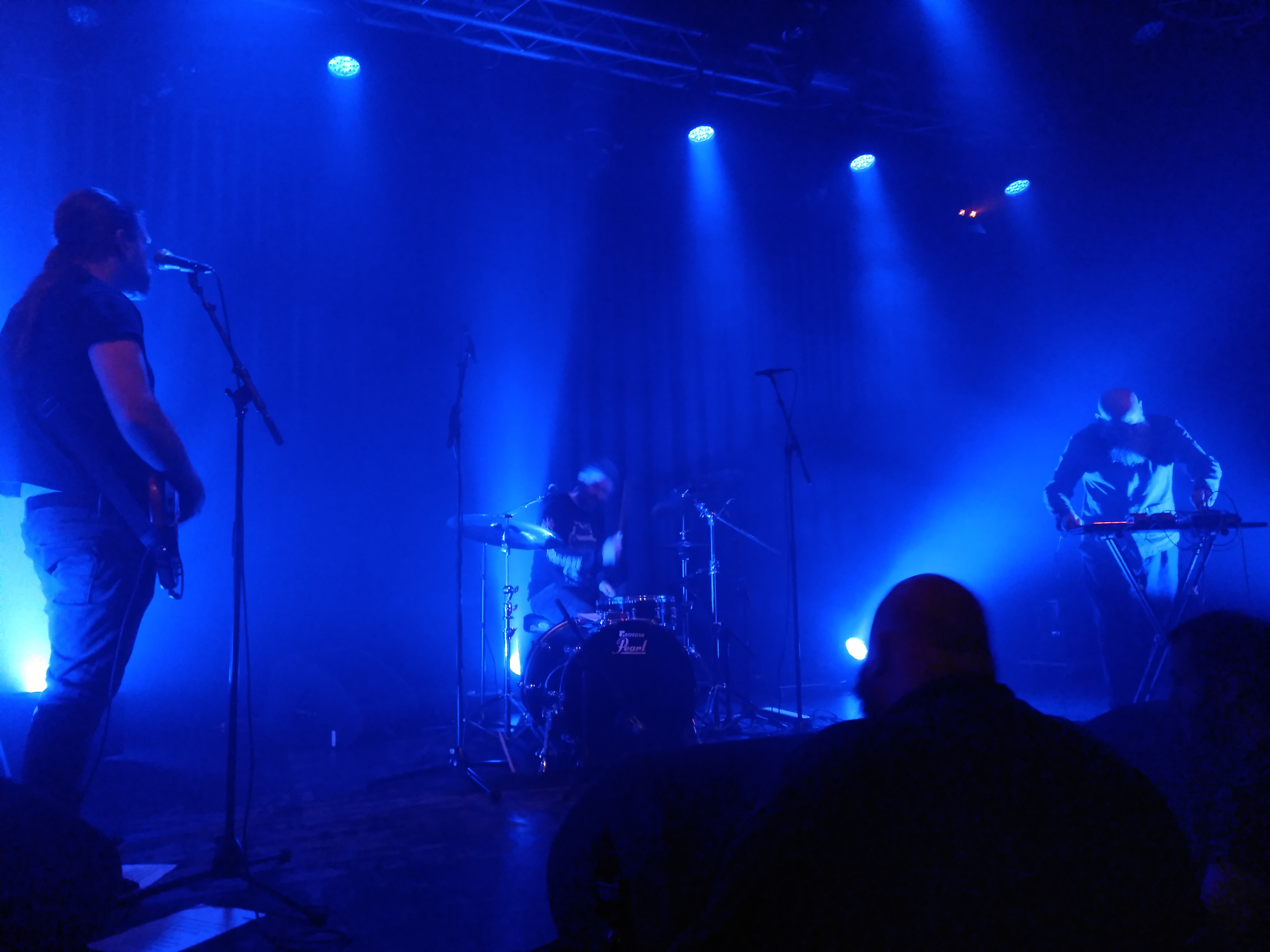 A nice surprise came our way recently. The sound engineer at De Helling during Le Guess Who? 2021 was able to capture the intense performance of Dutch outfit Plague Organ. Or at least, almost the entire performance: apparently the engineer was so overwhelmed upon the start of the show that he was about half a minute late with starting the recording.
We can't blame him really: the music of Plague Organ, formed by René Aquarius (Dead Neanderthals) and Marlon Wolterink (White Noise Studio), inspires superlatives of a particularly brutal nature. This mutating self-reproducing entity assimilates the qualities of metal, noise, free-jazz and experimental rock. Often-times, the duo surpasses the threshold of sheer heaviness to sound almost hypnotic.
The recording, which includes Otto Kokke (Dead Neanderthals) on keys, is a life-affirming document of the group's set. Listen below:
*note: Marlon's bass amplifier gave up the ghost at 03:12, but was luckily quickly replaced, after which he entered the race again at 06:15
"Plague Organ is a strange beast, a blackened psychedelic drone metal record birthed from some of the same folks who brought us the abstract and raw death metal of Cryptae and the heady free jazz/doom metal hybrid work of Dead Neanderthals (...) This is primal, powerful stuff, a gaze deep into the howl of the abyss. Prepare thy heart." -
Consequence of Sound
Le Guess Who? Recordings
The publication of this recording is part of Le Guess Who?'s ongoing expansion of the festival's recordings archive, with 50+ recordings from past editions now freely available online. It contains audio and/or video recordings of Suuns, The Microphones, Mary Margaret O'Hara, Lightning Bolt, Aldous Harding, Deerhunter, Girl Band, Art Ensemble of Chicago, Beverly Glenn-Copeland, Neneh Cherry, Mount Eerie, Selda Bağcan and many more.
Recorded and mixed by Don Funcken
Photography by Sietse van Erve