Nicole Mitchell & Moor Mother - Offering (live at Le Guess Who? 2018)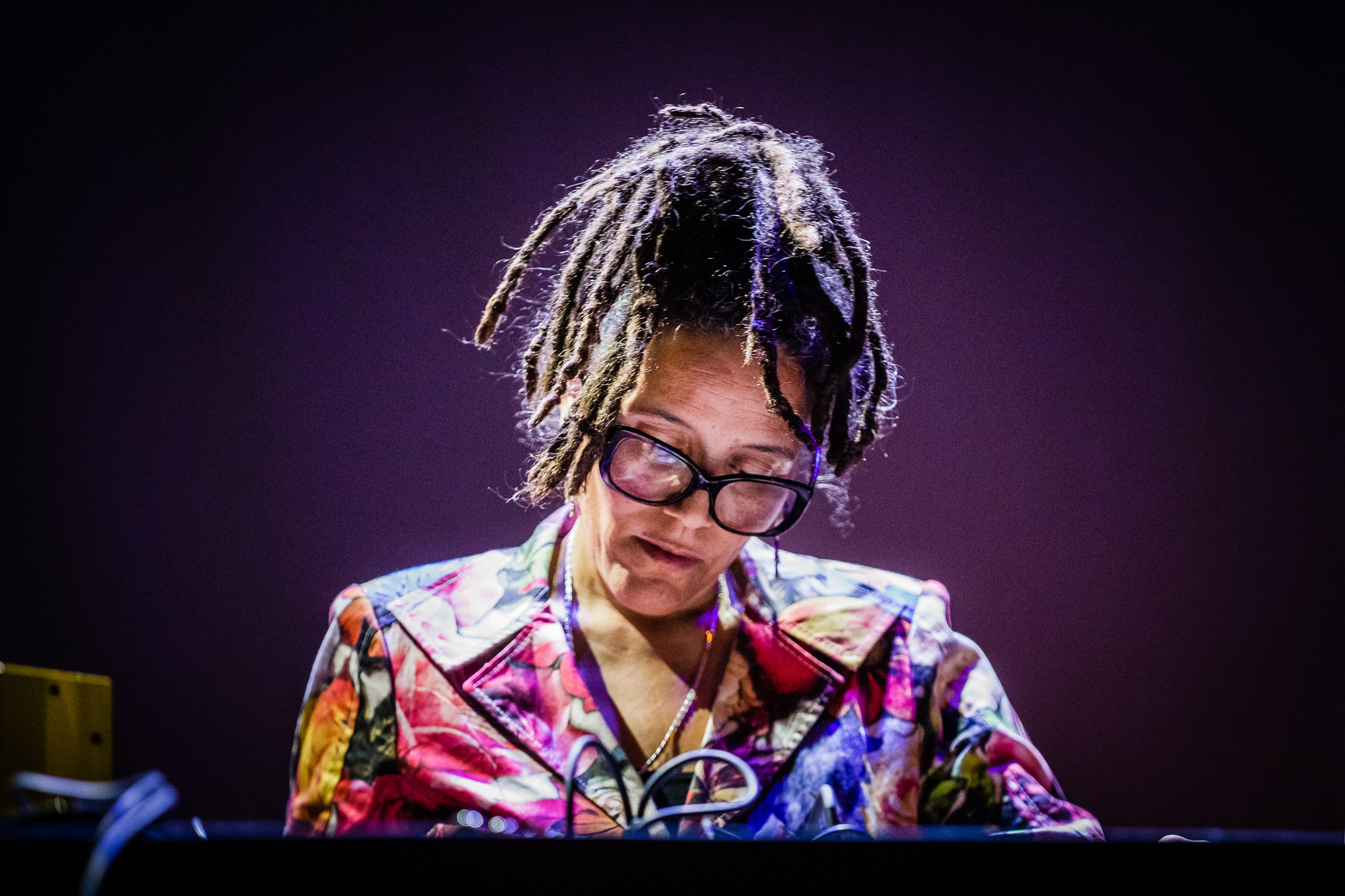 As part of her curation at Le Guess Who? 2018, Philly-based noise artist, activist and wordsmith Moor Mother invited flutist, composer, poet and educator Nicole Mitchell for a performance at the festival. It ended up not being a solo performance though, but an exclusive and improvised collaboration between herself and Moor Mother. Now, the artists share the recordings of the full performance, entitled 'Offering'.
Listen to the full album below, and pre-order the CD here via Moor Mother's Bandcamp page.
"Traveler, spirit, sage-- your hand holds the physical, time-stamped documentation of the first collaboration between two mystics, the inimitable poet and noise musician Moor Mother and the indefatigable flautist and composer Nicole Mitchell. These two artists, diviners truthfully, spent a few years basking in the sun-spilled glow of each other's radiance from a distance before colliding and colluding musically at the Moor Mother curated Le Guess Who Festival in Utrecht, the Netherlands in 2018. That is the performance captured here, then chip-tagged, cataloged and released into the wild." -
Alex Smith
Le Guess Who? Recordings
Over 50 exclusive audio and video recordings are now available in our online archive, including Ayalew Mesfin & Debo Band, Makaya McCraven, Minyo Crusaders, Art Ensemble of Chicago, Beverly Glenn-Copeland, James Holden, Mary Margaret O'Hara, Neneh Cherry, Sun Ra Arkestra, Junun (feat. Shye Ben Tzur, Jonny Greenwood and the Rajasthan Express), and Selda Bağcan.
Captured on Saturday, 10 November 2018, at TivoliVredenburg's Hertz during Le Guess Who? 2018.
Sound recording and mix by Philip ten Brink & Marc Broer.
Photography by Ben Houdijk.