Marina Herlop - Live at Le Guess Who? 2022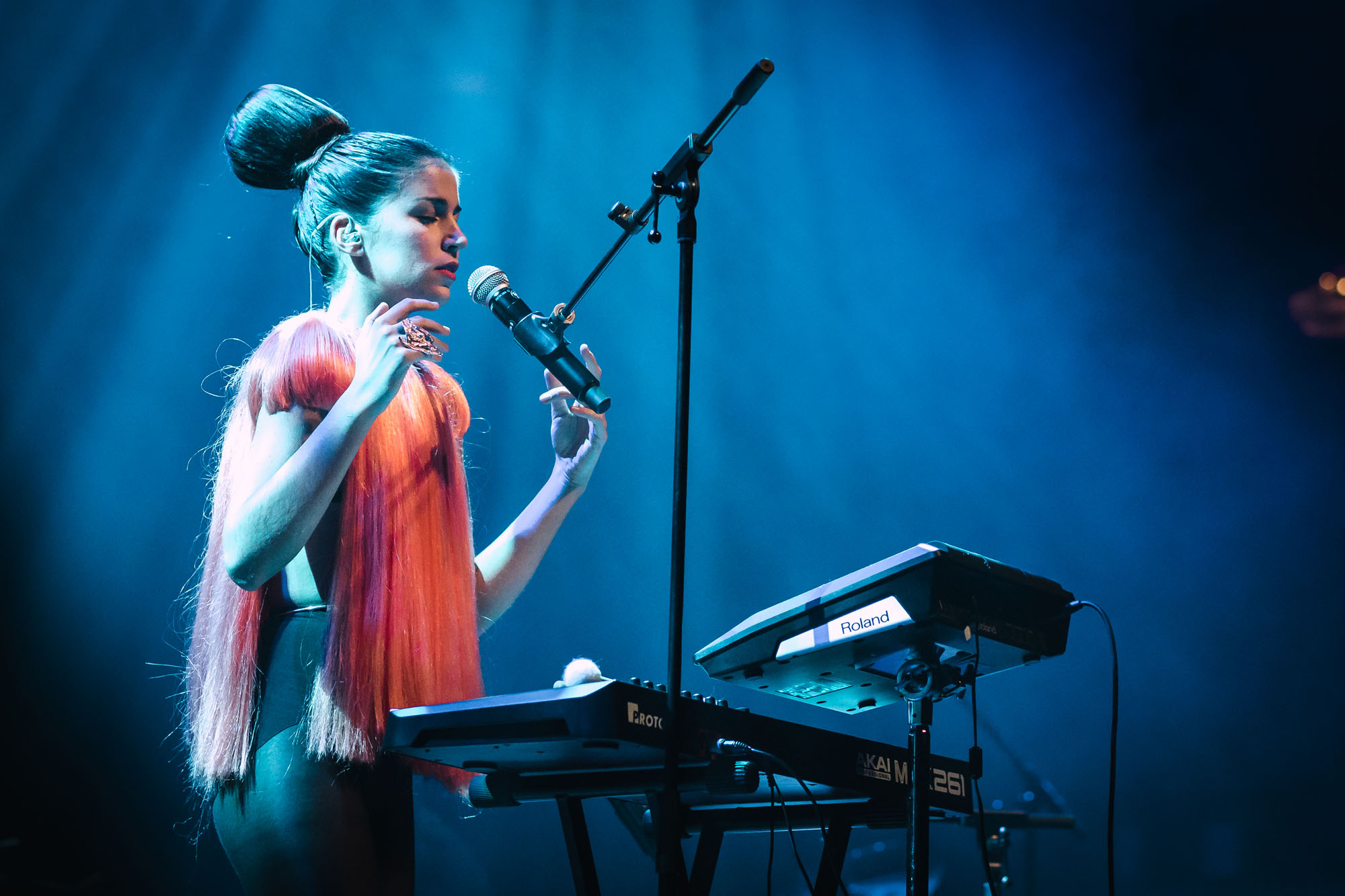 Catalan artist Marina Herlop performed live at Le Guess Who? 2022 as part of the program curated by Animal Collective, following the release of her latest album 'Pripyat'. Relive the mesmerizing performance with our concert film below, featuring the songs miu, doiloi, abans abans and shaolin mantis.
About
On 'miu', a song from 'Pripyat', Marina Herlop's first record with PAN released this May, the audience is introduced to this classically trained musician's intricate trickery, much inspired by Carnatic music of Southern India. The young Catalan artist has been making music this way since 2016 - but, now, with an expanded set of tools which allow her to further invite the listener into her otherworldly sonic landscape.
"Marina Herlop's music is driven by her remarkable voice: She is capable of both hopscotching through operatic upper registers and settling into a dreamily dulcet tone, often within the same song. The Catalan experimental musician explored relatively traditional classical styles on her first two albums, 2016's Nanook and 2018's Babasha, whose songs for voice and piano, with occasional electronic accents, reflected her conservatory training. Pripyat, Herlop's third album and first for cult label PAN, takes a surprising left turn. Introducing more pronounced vocal manipulation, drum patterns, and further digital embellishments, Pripyat is her most multidimensional and fascinating work to date, stretching the human voice in seemingly infinite directions." -
Pitchfork
Le Guess Who? Recordings
The publication of this recording is part of Le Guess Who?'s ongoing expansion of the festival's recordings archive, with 80+ recordings from past editions now freely available online. It contains audio and/or video recordings of Goat, clipping., Dreamcrusher, Asher Gamedze, Arooj Aftab, OSEES, Mazaher, Suuns, Alabaster dePlume, Zwangere Guy, Duma, FLOHIO, The Microphones, Aldous Harding, Deerhunter, Gilla Band, Art Ensemble of Chicago, Beverly Glenn-Copeland, Neneh Cherry, Mount Eerie, Selda Bağcan and many more.
Captured at TivoliVredenburg's Grote Zaal on Sunday, 13 November during Le Guess Who? 2022.
Marina Herlop – vocals & keys
Claudia Ibañez Balletbo – vocals
Maria Mauri Fabregas – vocals
Antoni Llull Galmes – drums
Direction: Dammes Kieft
Camera: Anaïs Saebu, Jonathan Sipkema, Nicky Pajkić, Rikash Gobardhan, Yuma Eekman, Dammes Kieft
Production: Claudia Rison, Studio Dammes
Coordination: Barry Spooren
Montage: Jonathan Sipkema & Dammes Kieft
Sound recording: Marc Broer
Photography: Lisanne Lentink