Lonnie Holley feat. Nelson Patton - Live at Le Guess Who? 2018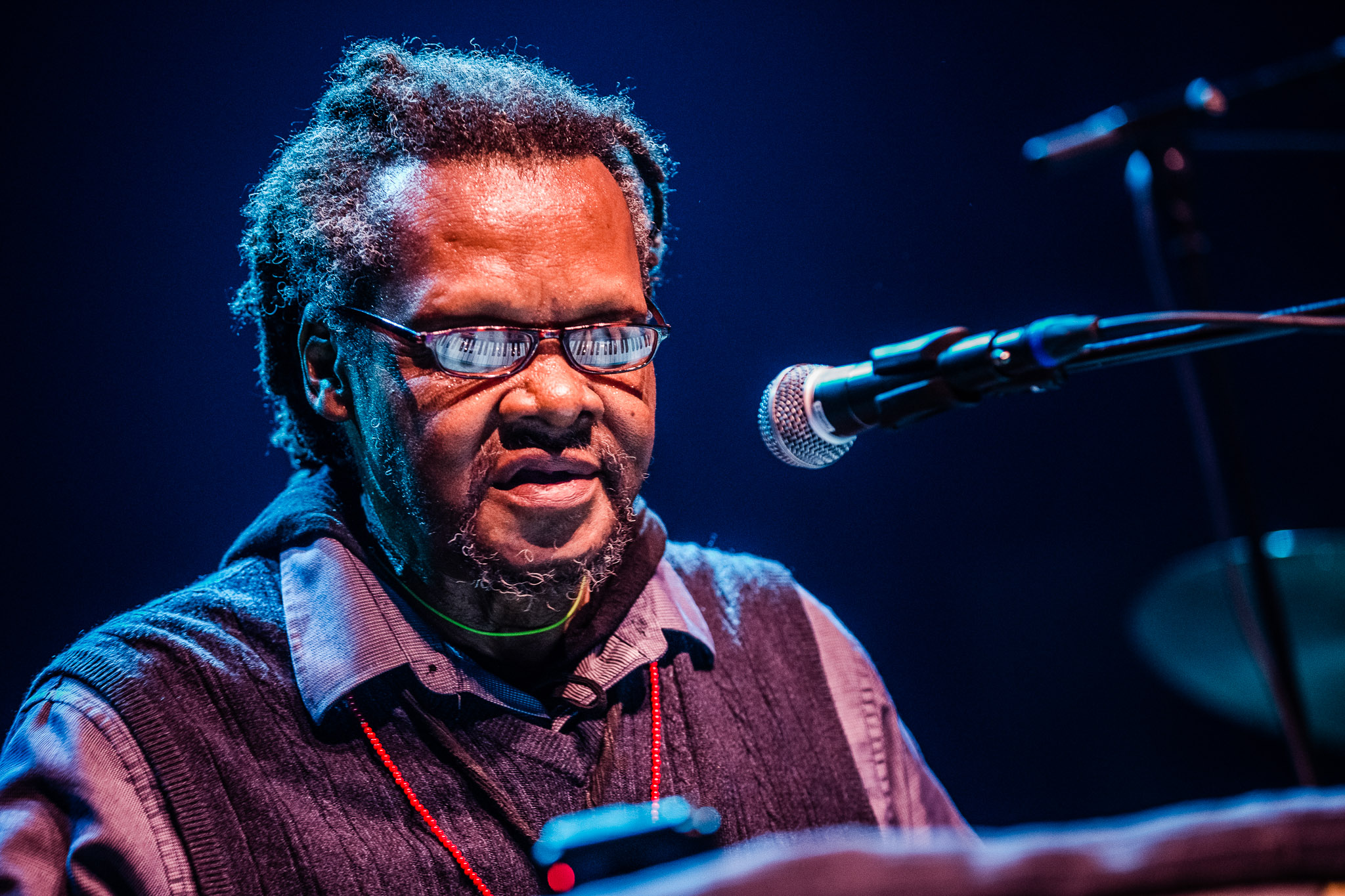 During Le Guess Who? 2018, we spent a weekend with musician and visual artist Lonnie Holley in Utrecht. On the opening night of the festival, Lonnie performed with expressive trombone & drums duo Nelson Patton; the next day, he gave us a guided tour through the city of Utrecht, showing the many unique ways of how Holley experiences his direct living environment. Watch our video portrait of the remarkable artist:
"It's probably fair to say Lonnie Holley is a legend, and his opening show in Grote Zaal on Thursday night was befitting that status. The musician has such an easy manner in performing, his soft sing-speak vocal style slipped beautifully around his subtle piano/organ keys and the trombone and percussion backing was terrific. Improv, sure, but sympathetic to what Holley was laying down. Although gentle, this simple trio filled the grand hall with gorgeous, echoing sound." -
The Line of Best Fit
Lonnie Holley feat. Nelson Patton - 'Keep It On The Right Path', live at Le Guess Who? 2018:
About:
Since 1979, Lonnie Holley has devoted his life to the practice of improvisational creativity through drawing, painting, sculpture, photography, and performance. Apart from being an acclaimed visual artist, Holley also creates experimental music which is as radical, deeply honest and finely detailed as his sculptures. His artistic expressions directly reflect the environmental and political state of our cities and earth today.
Lonnie Holley feat. Nelson Patton - 'I Left My Wings In Heaven', live at Le Guess Who? 2018:
"Walking in to Grote Zaal and taking a seat for the first act we saw - Lonnie Holley who made me want to cry. Still not sure why - he was so humble and honest. It was clear this was going to be an amazing festival from the start." - Quote from the Le Guess Who? visitors survey
Listen + watch more Le Guess Who? recordings via our archive.
Video directed & produced by Nick Helderman.
Video portrait filmed by Milan van Dril.
Interview by Gijsbert Kamer.
Art by Nick Liefhebber.
Camera operators live performance: Wim Adam, Roy Jamhouri, Hugo Jouxtel, Martijn Lenten.
GoPro footage provided by Matt Arnett.
Audio recorded & mixed by Marc Broer.
Live photography by Ben Houdijk.