Linda Sharrock - Live at Le Guess Who? 2017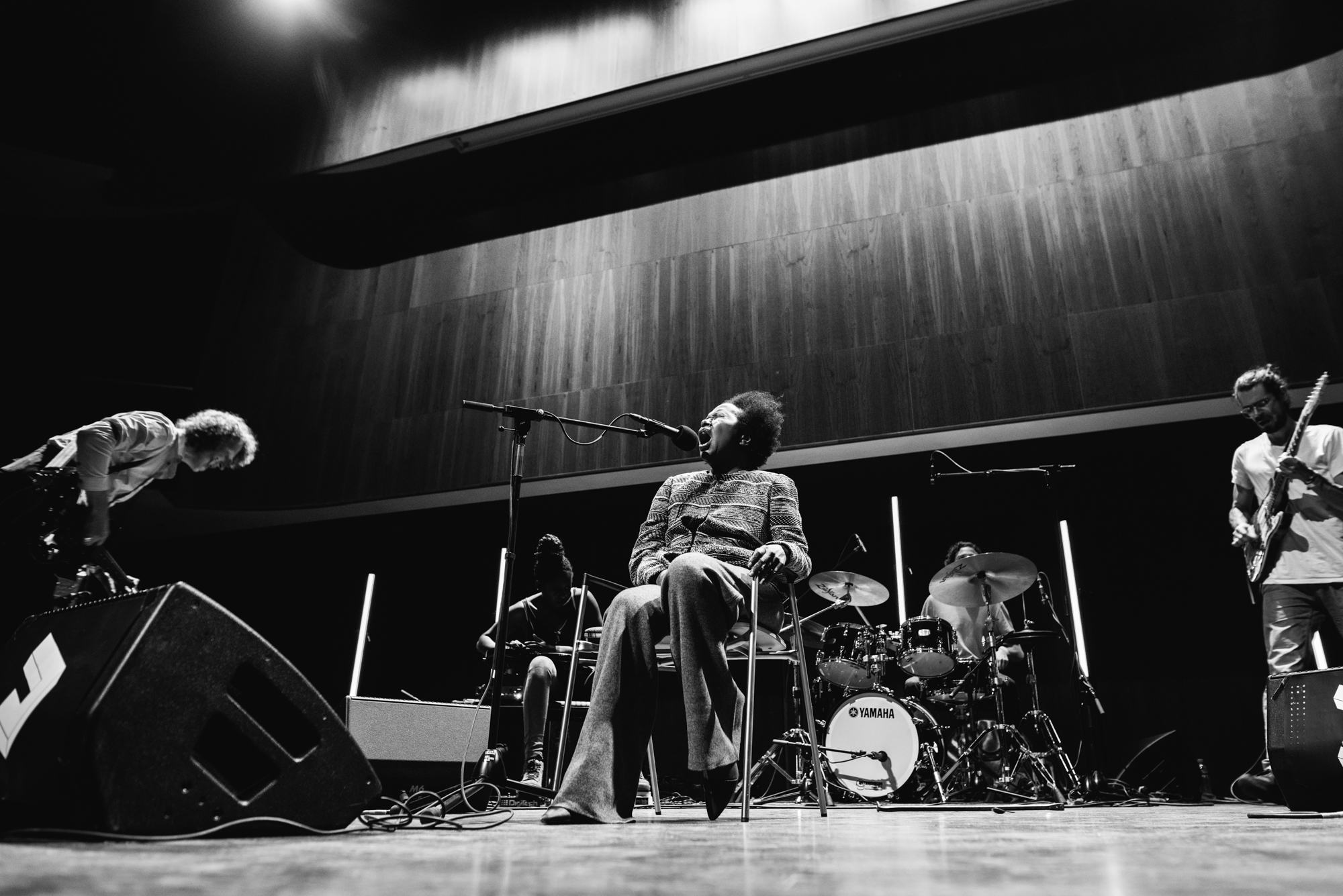 Expressive jazz singer Linda Sharrock live at Le Guess Who? 2017, featuring three improvisational pieces. This performance was curated by Jerusalem In My Heart.
About Linda Sharrock:
Renowned for her work with guitarist Sonny Sharrock in the 60s and 70s, Linda Sharrock has become a leading light in the world of experimental jazz and avant-garde. Her vocal delivery is a hallmark of freedom of expression: a soaring sound, alternating vocal jolts of lightning with soothing coos and whispers.
In 2009, Sharrock suffered a devastating stroke, which left her unable to speak. With the help of collaborators like Mario Rechtern and Margaret Unknown, she luckily found her way back to music. Sharrock has always retained her roving spirit, collaborating with artists as diverse as The Roots, poet Ernst Jandl, and jazz legends Pharoah Sanders and Herbie Mann throughout the years.
Line-up:
Linda Sharrock - Voice
Mario Rechtern - Soprano, Alto, Baritone, Saxoline
Margaret Unknown - Guitar, Electronics
Farida Amadou - Basa
Jasper Stadhouders - Guitar
Onno Govaert - Drums
Recorded by Marc Broer at Le Guess Who? 2017 on Sunday, 12 November. Recordings made in cooperation with VPRO / Vrije Geluiden.
Photography by Melanie Marsman.