Lightning Bolt - Live at Le Guess Who? 2019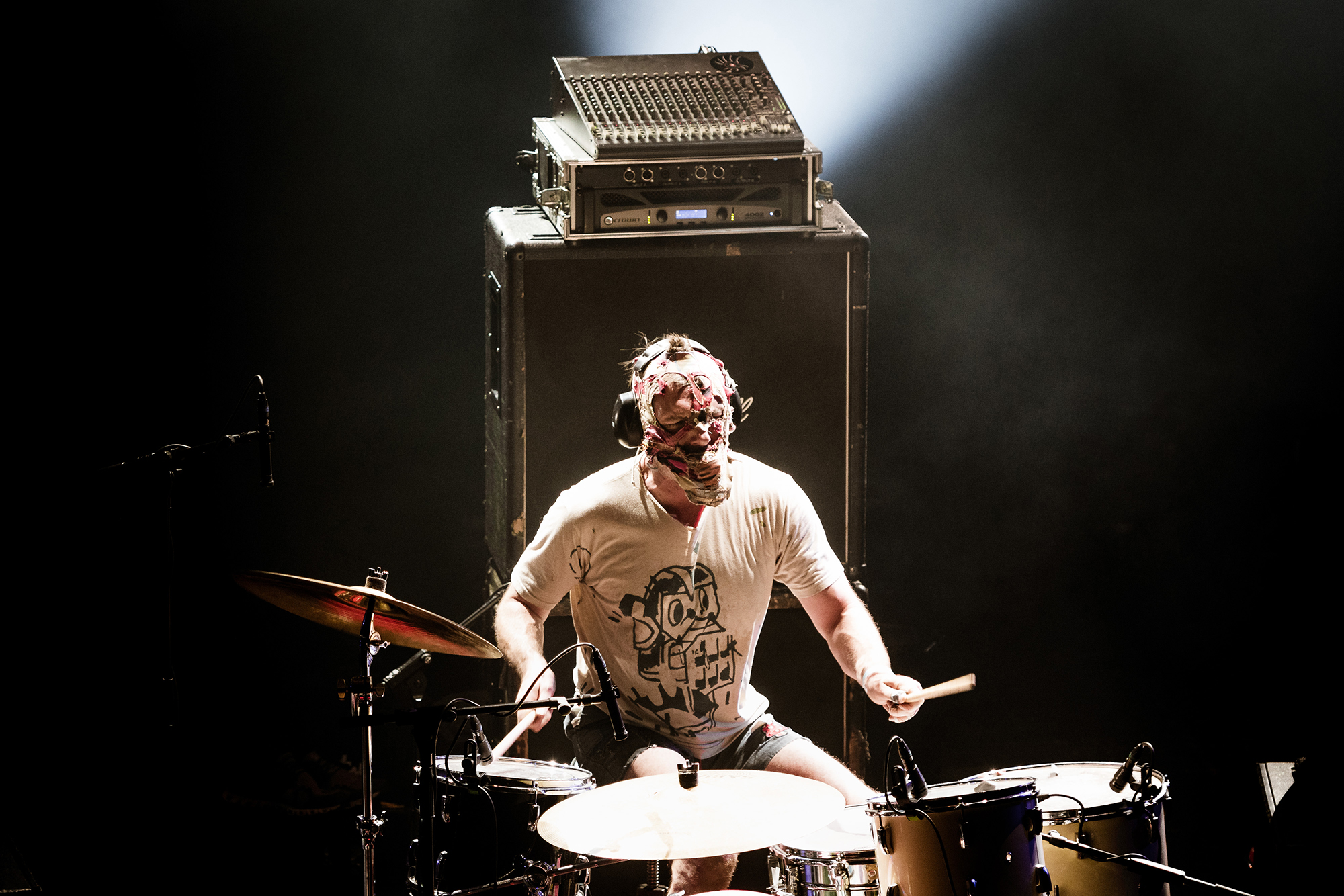 Powerhouse duo Lightning Bolt performed live at Le Guess Who? 2019 in Utrecht, The Netherlands, marking the 25th Anniversary of the band. The performance was curated by Patrick Higgins. Now, we're pleased to help you relive this intense show in both video and audio, captured at 2AM on Friday night at the festival.
Listen + watch more Le Guess Who? recordings via our archive.
Watch Lightning Bolt perform The Metal East, Blow To The Head, and USA Is A Psycho live at Le Guess Who? 2019:
About:
Lightning Bolt's shows are the stuff of myth and legend, unleashing a hailstorm of noise that would leave every venue smoldering in dust and vapors for weeks. Two decades after their acclaimed self-titled LP, that firebrand streak burns as piping hot and surprising as ever. Seventh full-length LP 'Sonic Citadel' actually abandons the mask of distortion for more stripped-down, naked pop forms.
Please support the artist: purchase music or merchandise via Thrill Jockey Records.
"Ultimately Lightning Bolts show is an immensely earshattering performance that feels like a kind of party at the end of the world; except everything's on steroids and we only literally have mere seconds to live so everything has to happen now, right now." -
Never Mind The Hype
Stream Lightning Bolt's entire set at Le Guess Who? 2019:
Captured on Friday, 8 November 2019, at TivoliVredenburg's Ronda during Le Guess Who? 2019.
Video directed by Nick Helderman.
Camera by Nick Helderman, Roy Jamhouri, Hugo Jouxtel, Tim van der Voort.
Montage by Nick Helderman.
Sound recording and mix by Marc Broer and Philip ten Brink.
Photography by Jelmer de Haas.