Junun feat. Shye Ben Tzur, Jonny Greenwood and the Rajasthan Express - Live at Le Guess Who? 2016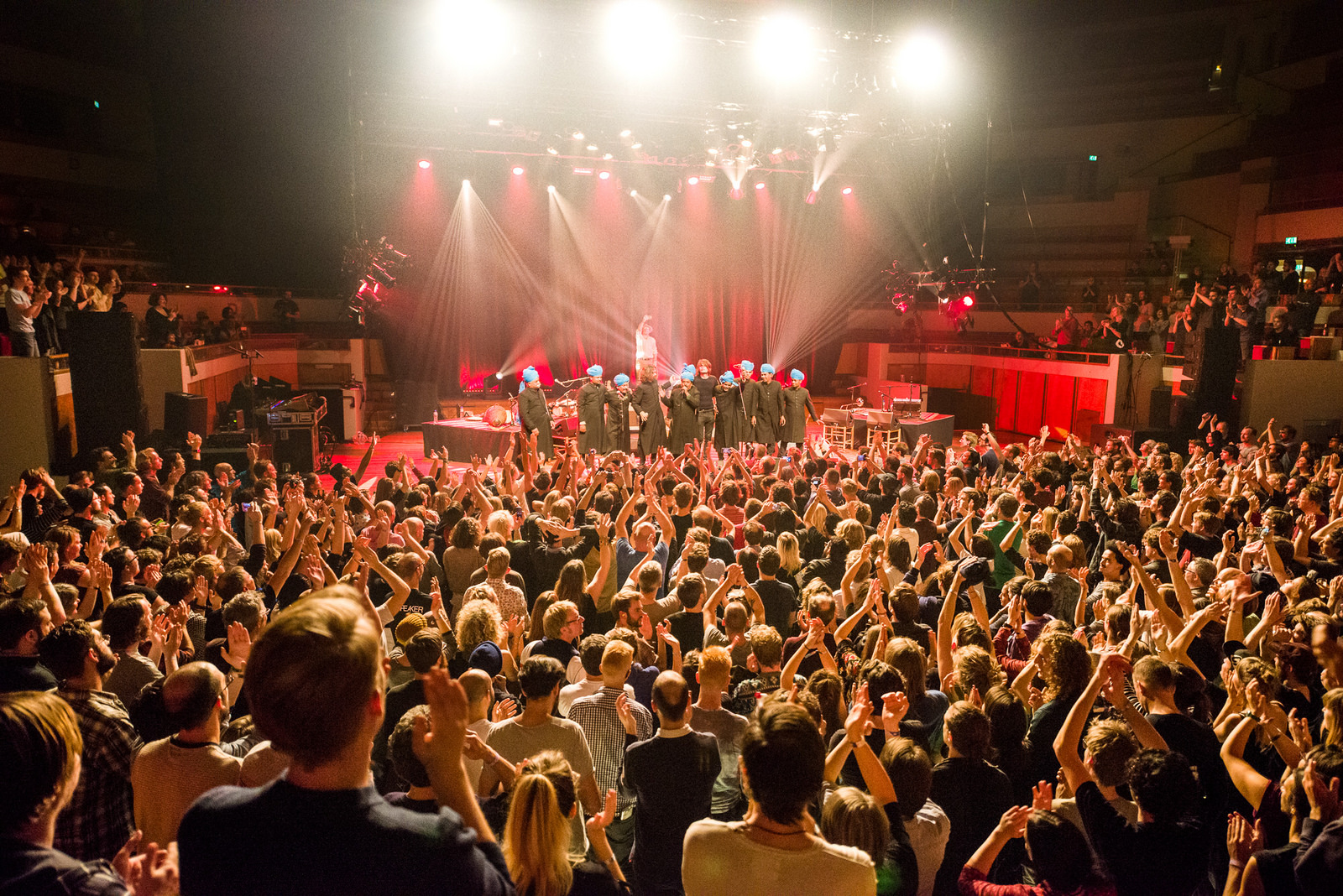 Junun featuring Shye Ben Tzur, Jonny Greenwood, and the Rajasthan Express was the closing act of Le Guess Who? 2016. Relive their magical performance.
About Junun
Inside a 15th century Mehrangarh fort in Rajasthan, India, Israeli composer Shye Ben Tzur and Radiohead guitarist Jonny Greenwood met the Rajasthan Express: an Indian ensemble featuring sermonizing qawwali singers, exuberant Manganiyar-performers, and a free-form brass section.
The project that originated from this collaboration is 'Junun'. Junun (meaning "the madness of love") merges meditative spirit singing, upbeat raga grooves and newfangled fanfare jazz to form one cosmic wavelength. The project epitomizes the eclectic sound of India in the most forward-thinking and innovative ways imaginable.
Recorded by Marc Broer at Le Guess Who? on Sunday, 13 November 2016. Recordings made in cooperation with VPRO / Vrije Geluiden.
Photography by Jan Rijk and Jelmer de Haas.