Faust IV - Live at Le Guess Who? 2021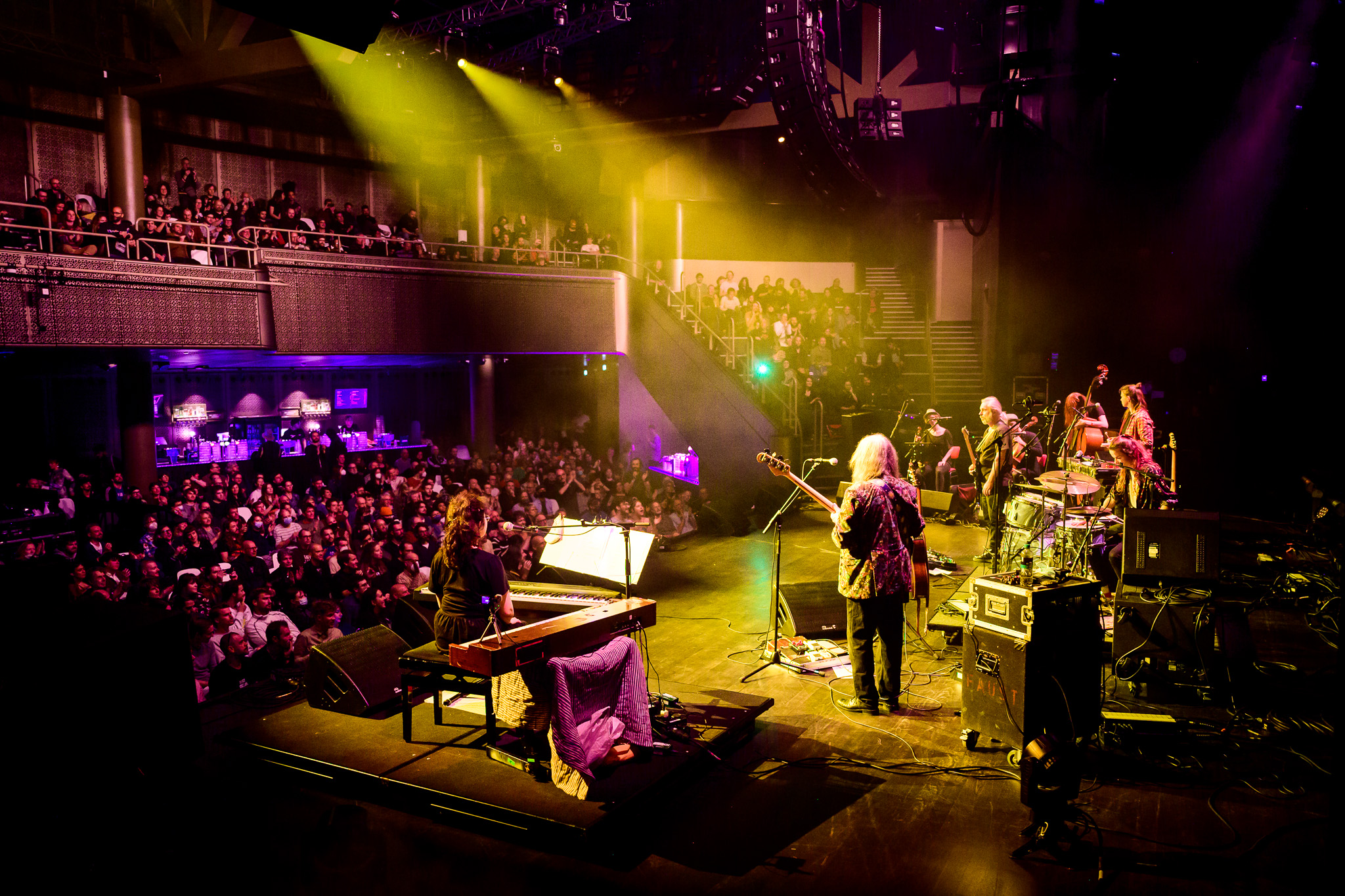 The cult album Faust IV was the fourth studio album released by the German krautrock group in 1973. Reimagining the music from the iconic album, Faust IV was performed live at Le Guess Who? 2021 as part of the curated program by OSEES' John Dwyer. Faust IV Live! captured the strange magic that then and now defines Faust as an entity unto themselves.
You can now relive the performance through our concert film premiered by The Wire (featuring the songs 'Psalter', 'Just A Second', 'Jennifer') as well as the audio of the full performance below:
"Jean-Hervé Péron's faUSt [play] his former group's 1973 album Faust IV. Rearranged and played out of order, the performance is as joyous and strange as the original band, to whom Péron offers fulsome tribute from the stage" -
MOJO Magazine
Le Guess Who? Recordings
The publication of this recording is part of Le Guess Who?'s ongoing expansion of the festival's recordings archive, with 50+ recordings from past editions now freely available online. It contains audio and/or video recordings of OSEES, Arooj Aftab, Mazaher, Ice Balloons, Eddie Chacon, Suuns, Alabaster dePlume, The Microphones, Mary Margaret O'Hara, Aldous Harding, Deerhunter, Girl Band, Art Ensemble of Chicago, Beverly Glenn-Copeland, Neneh Cherry, Mount Eerie, Selda Bağcan and many more.
Captured live at TivoliVredenburg's Ronda on Sunday, 14 November during Le Guess Who? 2021.
Musicians on stage:
Antonia Mallach - violin
Raphaël Meulemans - violoncelle
Clément Meulemans - double bass
Jeanne-Marie Varain - percussion
Amaury Cambuzat - guitar
Audrey Dechevre - drums
Jean-Hervé Péron - bass, acoustic guitar
Yumi Hara - keys
Direction: Dammes Kieft
Camera: Anaïs Saebu, Claudia Rison, Jonathan Sipkema, Nicky Pajkić, Rikash Gobardhan, Yuma Eekman, Dammes Kieft
Production: Claudia Rison
Montage: Dammes Kieft
Audio recording: Marc Broer & Vera Kraaijkamp
Audio mix: Marc Broer
Photography: Jelmer de Haas