Eddie Chacon - Live at Le Guess Who? 2021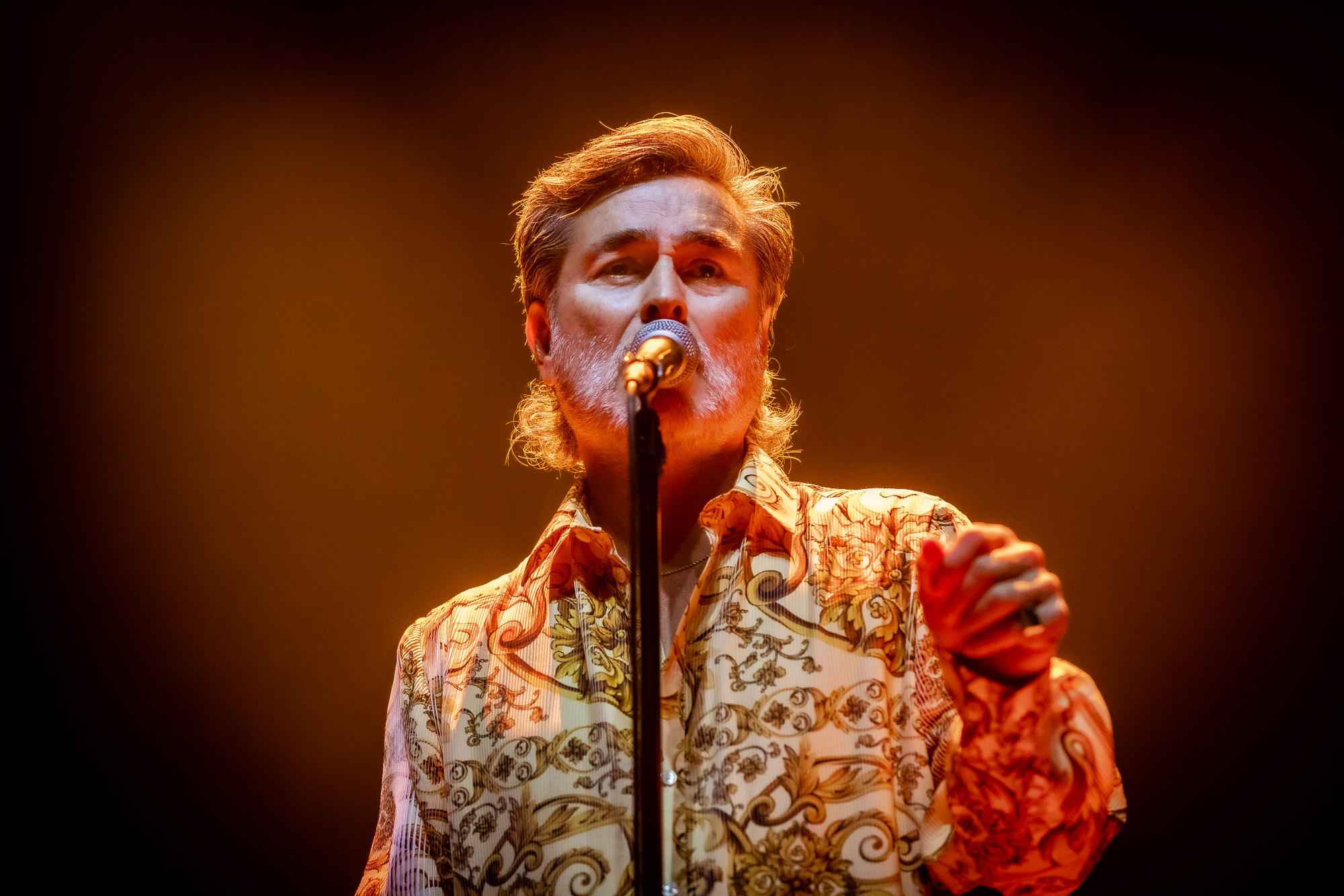 Eddie Chacon performed live at Le Guess Who? 2021 following the release of his latest album 'Pleasure, Joy and Happiness', made in collaboration with producer John Carroll Kirby. You can now watch & listen to four tracks from the performance below.
About
As part of the soul duo Charles & Eddie, Eddie Chacon experienced proper fame in the nineties. After two decades of silence, he returned to the spotlight in 2020, releasing 'Pleasure, Joy and Happiness', the collaborative album he recorded with Solange and Frank Ocean collaborator John Carroll Kirby. On the album, the musicians found a common groove that proved them to be a match made in heaven.
"Pleasure, Joy and Happiness" blends Kirby's interest in hushed, contemplative music with Chacon's classic soul style. The album avoids the trappings of a throwback or revival of a bygone era, instead exploring the rarely glimpsed side of that genre's themes of passion and heartbreak, sung by a bruised but wiser man -
New York Times
Le Guess Who? Recordings
The publication of this recording is part of Le Guess Who?'s ongoing expansion of the festival's recordings archive, with 50+ recordings from past editions now freely available online. It contains audio and/or video recordings of Mazaher, Alabaster dePlume, Suuns, The Microphones, Girl Band, Deerhunter, Makaya McCraven, Art Ensemble of Chicago, Beverly Glenn-Copeland, Neneh Cherry, Mount Eerie, Selda Bağcan and many more.
Captured live at TivoliVredenburg's Grote Zaal on Sunday, 14 November during Le Guess Who? 2021.
Musicians on stage:
Eddie Chacon - Vocals
John Carroll Kirby - Keys
Dwayne Kilvington - Keys
Simon Belge - Drums
Kasper Rietkerk - Tenor Saxophone
Lluis Domenech Plana - Flute
Direction: Dammes Kieft
Camera: Anaïs Saebu, Jonathan Sipkema, Nicky Pajkić, Rikash Gobardhan, Yuma Eekman, Dammes Kieft
Production: Claudia Rison
Montage: Dammes Kieft
Audio recording: Marc Broer & Casper Lucas
Audio mix: Marc Broer
Photography: Ben Houdijk