Dreamcrusher - Live at Le Guess Who? 2022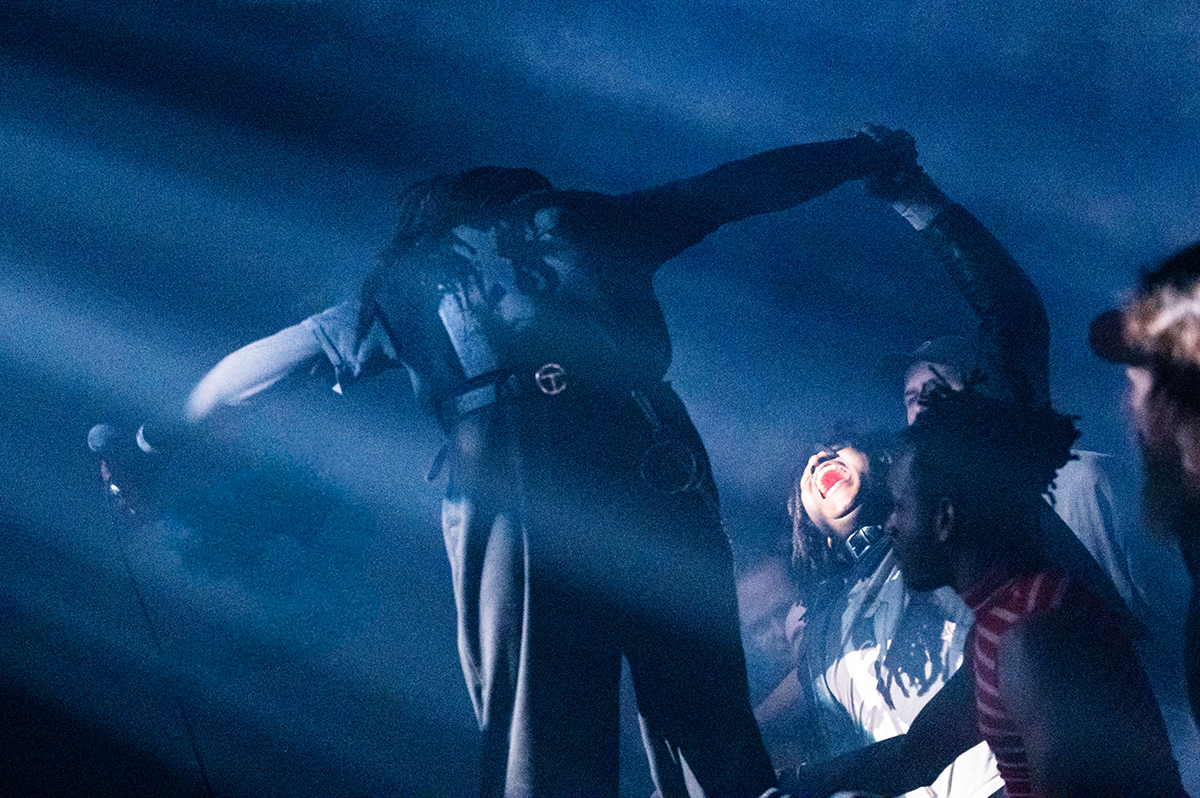 Dreamcrusher, the project of multidisciplinary artist Luwayne Glass, performed live at Le Guess Who? 2022 as part of the program curated by clipping. You can now listen to his performance below, released via Dreamcrusher for Bandcamp Friday.
About
Dreamcrusher began on Kansas-born, New York City-based Luwayne's Glass Myspace page in 2003. Nineteen years, forty releases, and countless live performances later, the multidisciplinary artist's project is as personal and challenging as it ever was. Informed by their intersecting identities (queer, Black American, non-binary), Glass continues to shatter noise and genre conventions, creating an intense and immersive loving experience - on stage, an 'intimate aggression', writes Resident Advisor.
"We are living in anger and exhaustion and anger again, that without due care could boil over and fade to apathy, or more hopefully, can remain simmering and active. And at Le Guess Who?, it's where these emotions are expressed. We are angry in the turbulent urgency of Dreamcrusher, shattering the boundaries of stage and spectacle to remind us of the peace and connection found at the core of chaos" -
CLASH
Le Guess Who? Recordings
The publication of this recording is part of Le Guess Who?'s ongoing expansion of the festival's recordings archive, with 70+ recordings from past editions now freely available online. It contains audio and/or video recordings of The Brother Moves On, Asher Gamedze, The Master Musicians of Jajouka, Arooj Aftab, Mazaher, Suuns, Alabaster dePlume, The Microphones, Mary Margaret O'Hara, Aldous Harding, Deerhunter, Girl Band, Art Ensemble of Chicago, Beverly Glenn-Copeland, Neneh Cherry, Mount Eerie, Selda Bağcan and many more.
Recorded at TivoliVredenburg's Pandora on Friday, 11 November 2022.
Recording and mix by Marc Broer

Photography by Jelmer de Haas