Cheikha Rabia & Esraa Warda - Live at Le Guess Who? 2022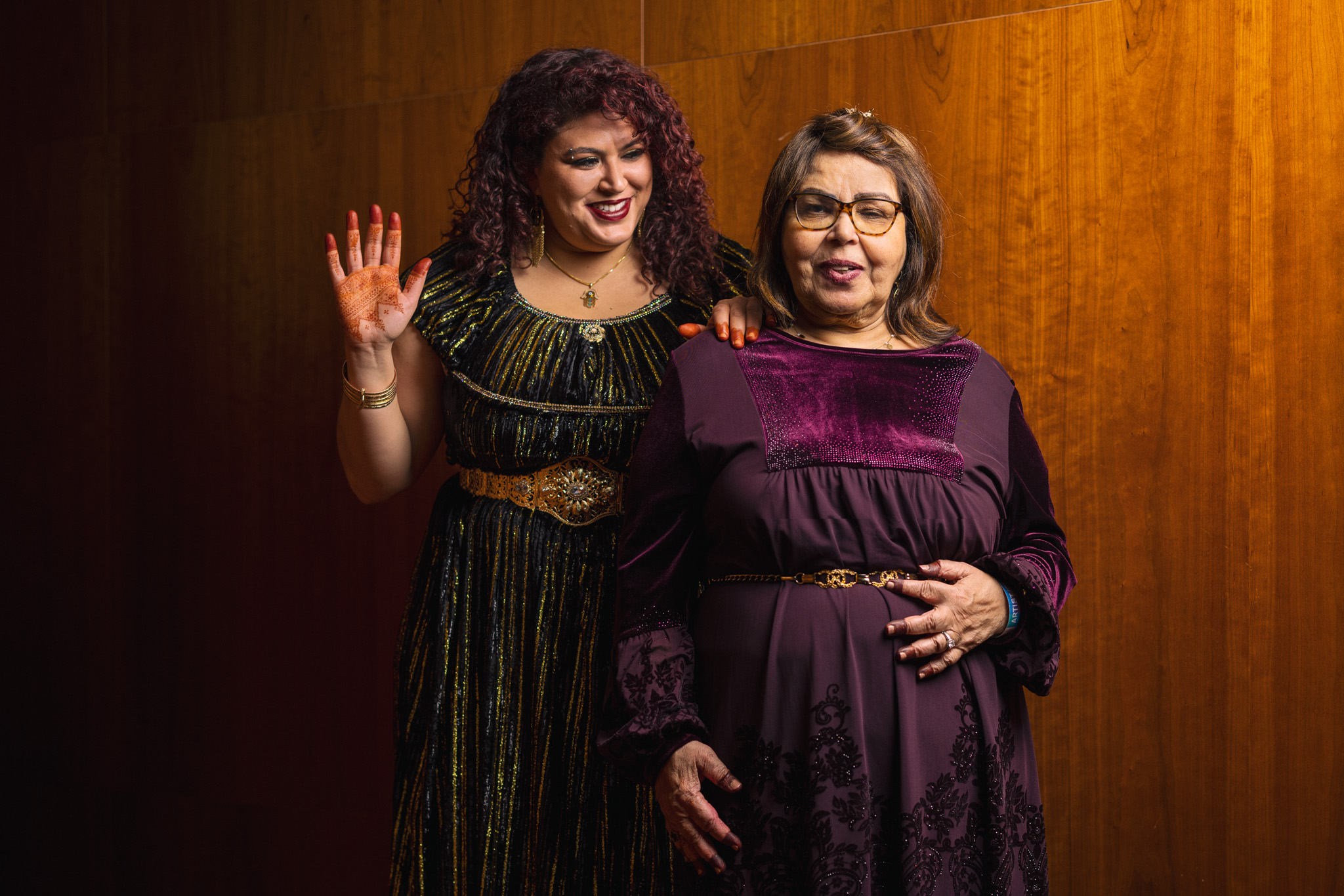 Renowned rai singer Cheikha Rabia & Esraa Warda, a prolific dancer expert in traditional North African dance forms, performed live at Le Guess Who? 2022 as part of the Hidden Musics project. Relive the mesmerizing performance at TivoliVredenburg's Pandora via our concert film below:
About
Cheikha Rabia and Esraa Warda both hail from Algeria, but today, they live in opposite corners of the world. Rabia, a renowned singer with over five decades of experience in keeping Bedouin vocal tradition alive, is based in Paris; Warda, a prolific dancer expert in traditional North African dance forms, lives in New York. When they come together, the diaspora divas provide a glimpse into the disappearing culture of 'Cheikhat' and Rai dancers - foregrounding Algerian tradition through a powerful dance and song performance in which the ancestral and the contemporary find common ground.
"Cheikha Rabia was born in Relizane, countryside of the port city of Oran, Algeria, also known as the capital of rai music. Her name means "Spring" in Arabic, the time of the year when everything gets renewed and revived. She is aptly named; her destiny was tied with the history of rai music itself, a music that continuously reinvents and expands itself" -
Lafawndah
Le Guess Who? Recordings
The publication of this recording is part of Le Guess Who?'s ongoing expansion of the festival's recordings archive, with 80+ recordings from past editions now freely available online. It contains audio and/or video recordings of clipping., Panda Bear & Sonic Boom, Marina Herlop, Arooj Aftab, OSEES, Deerhunter, Lightning Bolt, Suuns, Alabaster dePlume, Zwangere Guy, Duma, FLOHIO, The Microphones, Aldous Harding, Deerhunter, Gilla Band, Art Ensemble of Chicago, Beverly Glenn-Copeland, Neneh Cherry, Mount Eerie, Selda Bağcan and many more.
Captured at TivoliVredenburg's Pandora on Saturday, 12 November during Le Guess Who? 2022.
Cheikha Rabia - Lead Singer
Esraa Warda - Dancer
Sami Bouchareb - Keyboard
Ahmed Bensidhoum - Percussion (Guellal)
Bendriss - Flute (Gasba)
Direction: Dammes Kieft
Camera: Anaïs Saebu, Jonathan Sipkema, Nicky Pajkić, Rikash Gobardhan, Yuma Eekman, Dammes Kieft
Production: Claudia Rison, Studio Dammes
Coordination: Barry Spooren
Montage: Dammes Kieft
Sound recording: Marc Broer
Photography: Juri Hiensch