Baba Zula - Live at Le Guess Who? 2014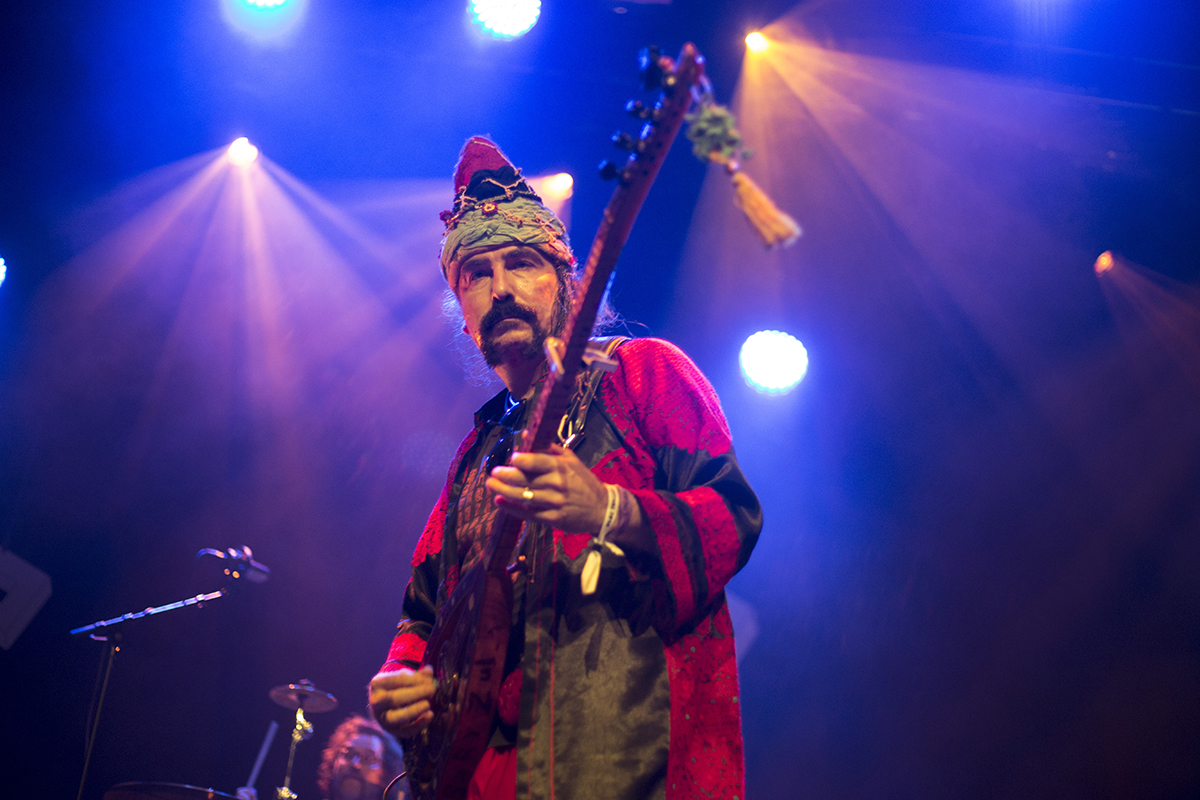 Turkish psychedelic music group Baba Zula performed the opening set for the legendary Selda Bağcan at Le Guess Who? 2014:
About
Baba Zula uses an outlandish mix of field recordings of natural sounds, traditional Turkish instrumentation and modern acoustic and electronic musical instruments and effects. While predominantly Turkish folk-inspired, they also blend in reggae and dub influences. The result is something surreal. Unheard of. Mesmerizing even. They have invented a method of 'defined improvisation' in their ritual-like live shows, which allows them to utilize the benefits of improvised jams as well as predefined song structures.
Recordings made by Marc Broer, in cooperation with VPRO / Vrije Geluiden. Also listen to Selda Bağcan's captivating performance at Le Guess Who?.
Photography by Erik Luyten