Ayalew Mesfin & Debo Band - Live at Le Guess Who? 2019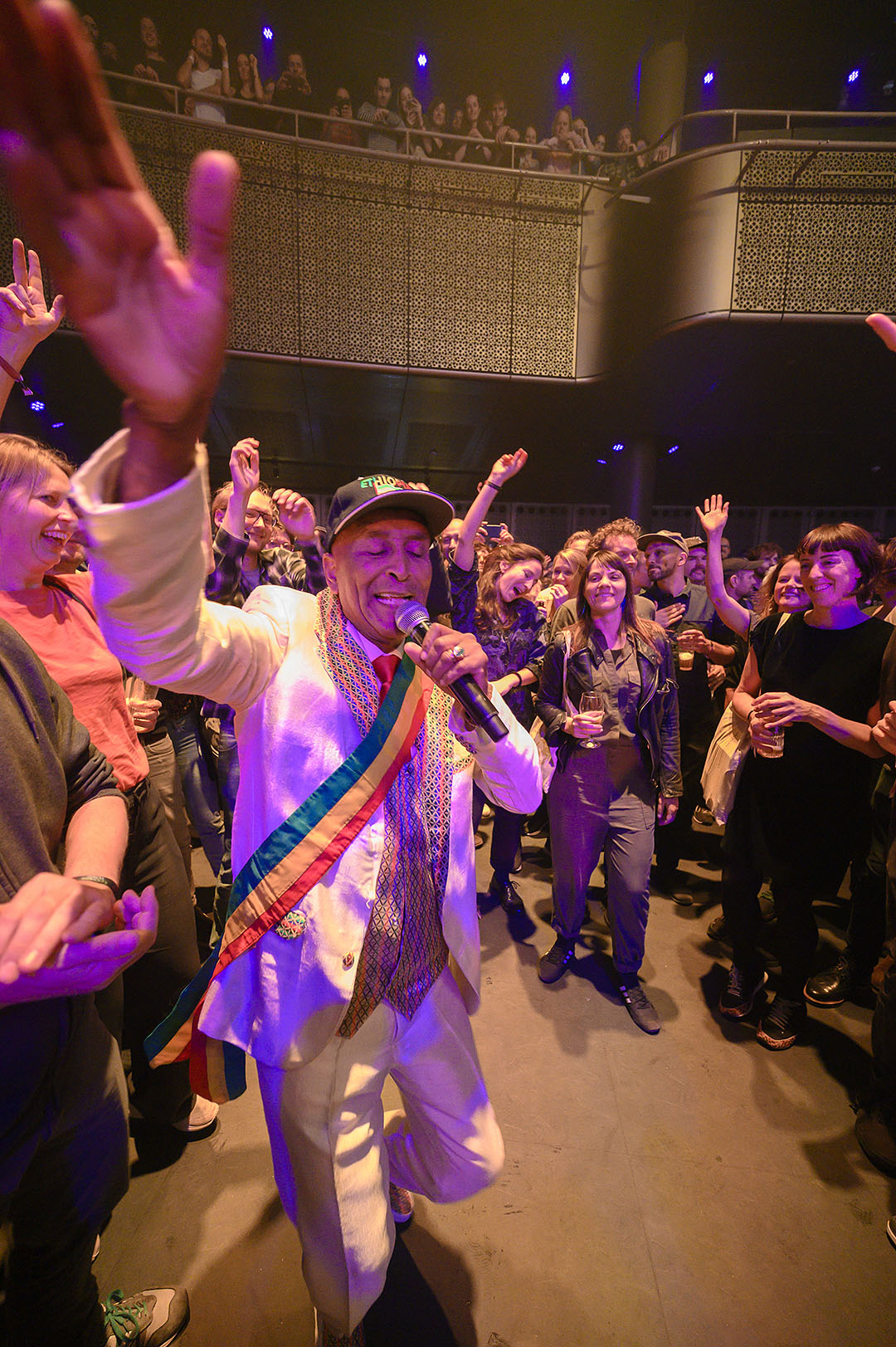 After his music has gone unheard for 40 years, either on stage or on record, quintessential Ethio-groove performer Ayalew Mesfin gave his first ever European performance at Le Guess Who? 2019: a show that featured the Debo Band, who formed in 2006 to keep the spirit and craft of Ethiopia's golden age of pop alive.
Ayalew Mesfin's music rebelled vigorously against Ethiopia's dictatorial oppression of the 70s and, like many of his contemporaries, he struggled against obscurity amidst political turmoil. Distributing 4000 cassettes for free - later becoming collector's items - led to several months in jail for Mesfin and a prohibition to play music for 13 years.
We're honored to now be able to share a video of the triumphant show of this Ethiopian legend, featuring performances of the songs 'Jegnaw Ethiopia' and 'Selam Le Ethiopia'. Watch the full video below and listen + watch more Le Guess Who? recordings via our archive.
"There's also spiritual restoration to be had. Ayalew Mesfin, the Black Lion Band voice and leader who started recording in Ethiopia in the early '70s and served jail time under the Derg dictatorship, has never played in Europe before this Friday night show with Boston's Debo Band. It's one of MOJO's highlights. Presenting Amharic funk and R&B with an east-of-the-River Nile mystery sound, plus Latin, off-beats and Jimi Hendrix-like psych-outs, the trim Ayalew never stops moving, throwing shoulder-quaking funky chicken moves, changing costume from white-suit-with-Ethiopian-sash to sharp two-tone, and jumping into the crowd to greet the people. True, he keeps on thanking everyone in Amsterdam, but no one minds." -
MOJO Magazine
Listen to five tracks from the show below and view Melanie Marsman full photo series here in our gallery.
Captured on Friday, November 8, at TivoliVredenburg's Ronda during Le Guess Who? 2019.
Video directed by Nick Helderman.
Camera by Milan van Dril, Roy Jamhouri, Hugo Jouxtel, Tim van der Voort.
Sound recording and mix by Marc Broer.
Photography by Melanie Marsman and Tim van Veen.