AEAEA (Nicolas Jaar x Patrick Higgins) - Live at Le Guess Who? 2019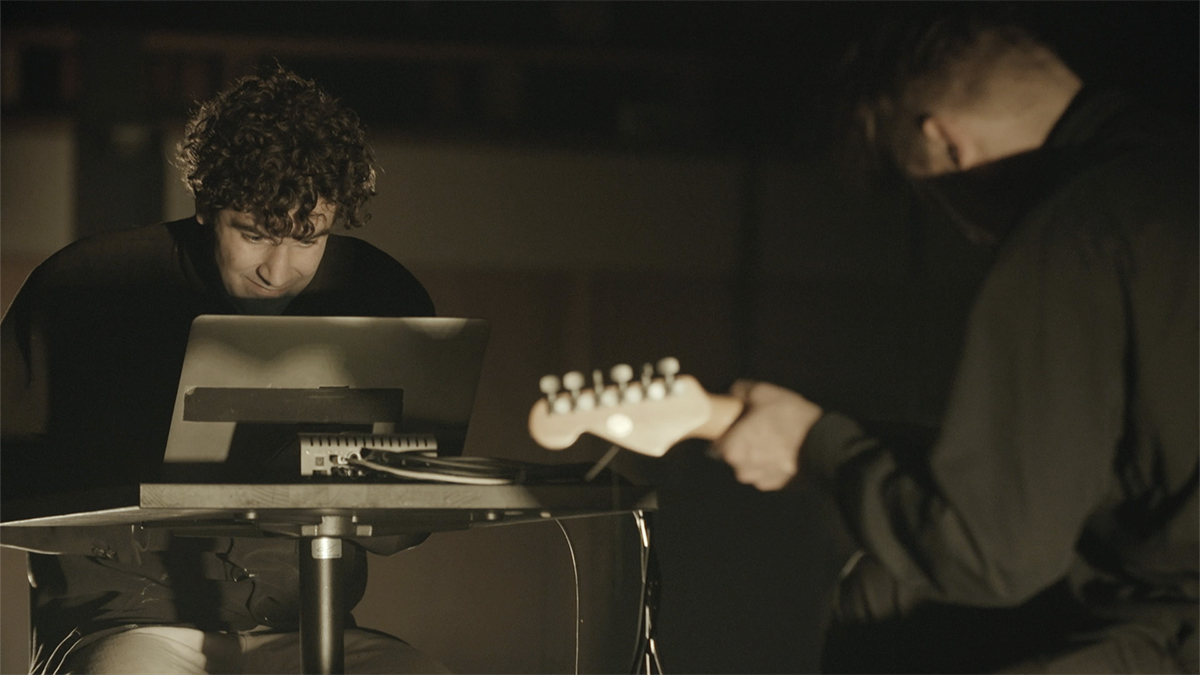 We're thrilled to share the video of AEAEA (Nicolas Jaar x Patrick Higgins)'s live premiere at Le Guess Who? 2019. AEAEA is the recent collaboration of two of today's most acclaimed musical visionaries; in 2019, Le Guess Who? proudly presented the duo's live premiere as part of Patrick Higgins' curation at the festival.
Utilizing instrumental performance and live digital resampling, AEAEA develops immersive musical environments—sonorous desert islands that both react to, and redevelop against, the live compositions. Both Higgins and Jaar use computer processes to resample and reprocess each other's instruments in real time, unfolding a new vision of modern ritual music and electro-acoustic experimentation.
The name AEAEA is derived from the mythical Greek island of the same name, said to be the home of the enchantress and minor goddess Circe, where Homer's Odysseus was trapped without time or history. Watch the video of AEAEA's live premiere below.
"The two artists melded instrumental performance and digital acrobatics, resampling each other, much like a spontaneous conversation, reaching beautiful moments of both synchronicity and dissonance, back and forth." -
Cast The Dice
Filmed on Thursday, November 7, at TivoliVredenburg's Grote Zaal during Le Guess Who? 2019.
Directed by Nick Helderman.
Camera by Wim Adam, Milan van Dril, Roy Jamhouri, Hugo Jouxtel.
Edited by Nick Helderman.
Audio recorded & mixed by Marc Broer.