Watch: Charlotte Adigéry & Bolis Pupul release new spellbinding video for 'Mantra'
Friday Oct 28th 2022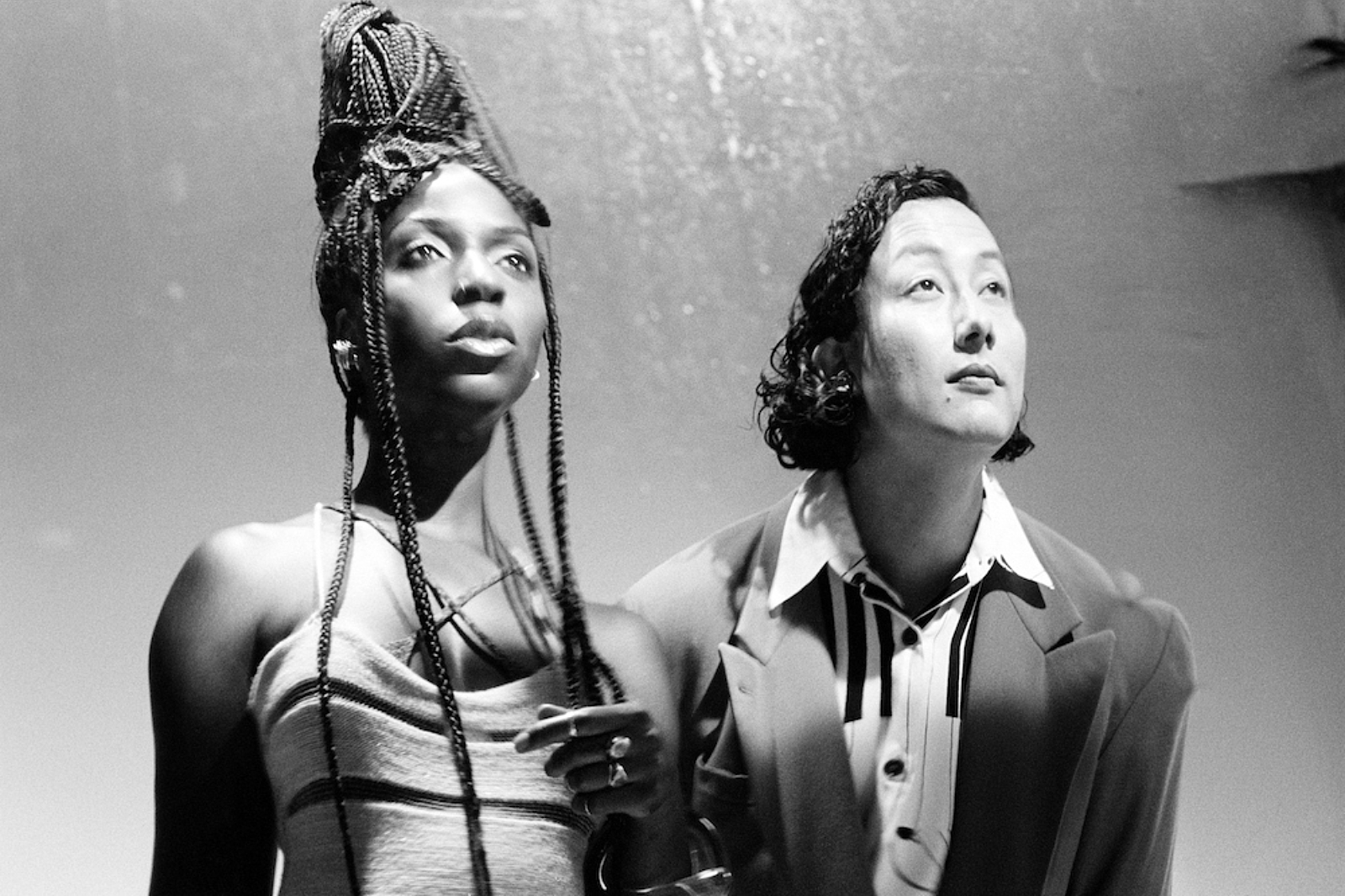 Charlotte Adigéry & Bolis Pupul are a Belgium-based duo famous for exploring topics such as cultural appropriation, racism and post-colonialism through their music. They prove themselves to be rare tale-tellers in electronic music, funneling the zeitgeist into playful synth concoctions.
Now, the duo release a new kaleidoscopic visual for the track 'Mantra', part of their debut album 'Topical Dancer'. Translucent, immersive and enigmatic in an intriguing way, the video captivates spectators to the point where they can't stop hitting the replay button. Watch below.
"In a press release about the song, Adigéry and Pupul said, 'Mantra is a reworked version of our Yin Yang Self-Meditation, the audiovisual meditation tape which we released back in 2019. We used elements from this original recording in Mantra such as the stream of consciousness and the the heartbeat which we sped up to use as one of the bass drums in Mantra. Whereas Yin Yang Self-Meditation invites you to look inward, we invite you to express yourselves with 'Mantra.'" -
Pitchfork
Charlotte Adigéry & Bolis Pupul perform live at Le Guess Who? 2022 on Saturday, 12 November. Also performing at the festival are Liv.e, Zebra Katz, clipping., Nia Archives, Cate Le Bon, and many more.
Photography by Camille Vivier