Watch: VPRO Vrije Geluiden sessions with Etran de L'A
ï

r, V

í

ctor Herrero, Ored Recordings, Mazaher & Mario Batkovic at LGW21

Wednesday Feb 2nd 2022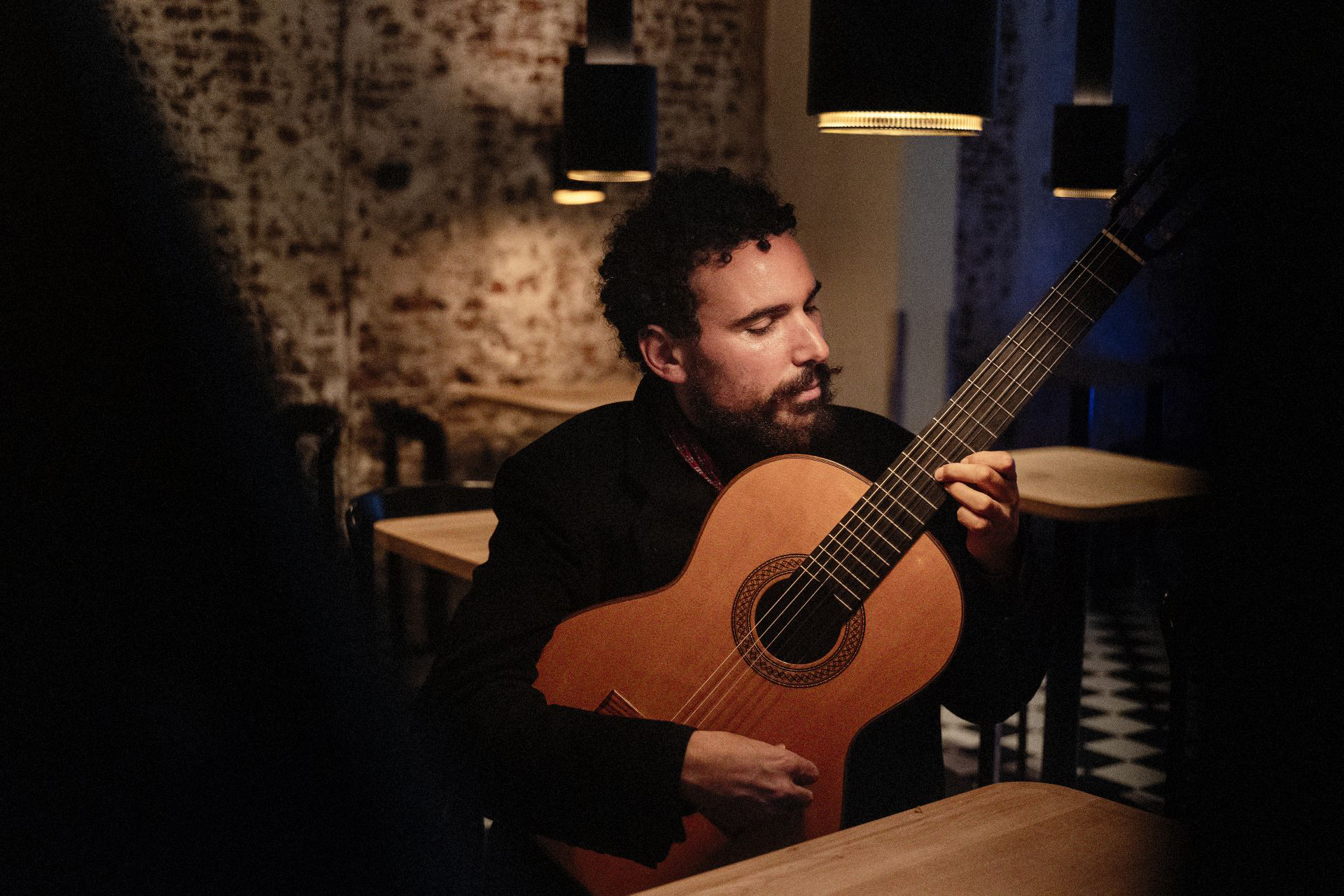 During Le Guess Who? 2021, VPRO Vrije Geluiden recorded live sessions with multiple artists who performed at the festival. All sessions are now online, featuring Etran de L'Aïr, Víctor Herrero, Mario Batkovic, Mazaher, and Zaur Nagoy in collaboration with Jrpjej, presented by Ored Recordings.
Mazaher, Ored Recordings and Etran de L'Aïr were all part of the project Hidden Musics as part of Le Guess Who? 2021.
Etran de L'Air
Hailing from the town of Agadez, Etran de L'Aïr capture the pulse of everyday life at weddings, baptisms, political events, outdoor soirees alike. They are the best known and longest playing group in Agadez, but at the same time little known in the west.


Victor Herrero
Guitarist Víctor Herrero was introduced to music in his childhood while living in the famous monastery west of Madrid. In this session he plays music from his solo album 'Hermana'.


Ored Recordings presents Jrpjej & Zaur Nagoy
Russia's Ored Recordings is known for collecting and documenting field recordings of authentic traditional music "from Caucasus, Russia and the World". During LGW21, the label presented a special collaboration between Zaur Nagoy's dark and beguiling spoken word-ballads and Jrpjej; an ensemble of young musicians from Nalchik who reinterpret traditional Circassian music and combine it with modern influences.
Mazaher & Mario Batkovic
The Egyptian ensemble Mazaher plays Zãr music: a combination of chanted songs and hypnotic polyrhythms used as purification and exorcism ritual to pacify and cleanse the human spirit. Bosnian accordion virtuoso and composer Mario Batkovic plays music from his new record 'Introspectio'.


Víctor Herrero portrait by Rogier Boogaard at LGW21