U? is our new initiative: a new, participative and freely accessible day program created for and with the city of Utrecht. U? presents many cultural activities in different neighborhoods throughout the city of Utrecht and will take place during Le Guess Who's festival weekend, 11 – 14 November. Now, we reveal the full program for U?.
U? kicks off on Thursday 11 November with an opening walk along the Public Art installations throughout the city, together with the participating artists. These installations will be on display during the entire festival weekend, just like the exhibition The Body Electric by visual artist Koen Delaere in NAR, who also created paintings for this year's Le Guess Who? artwork.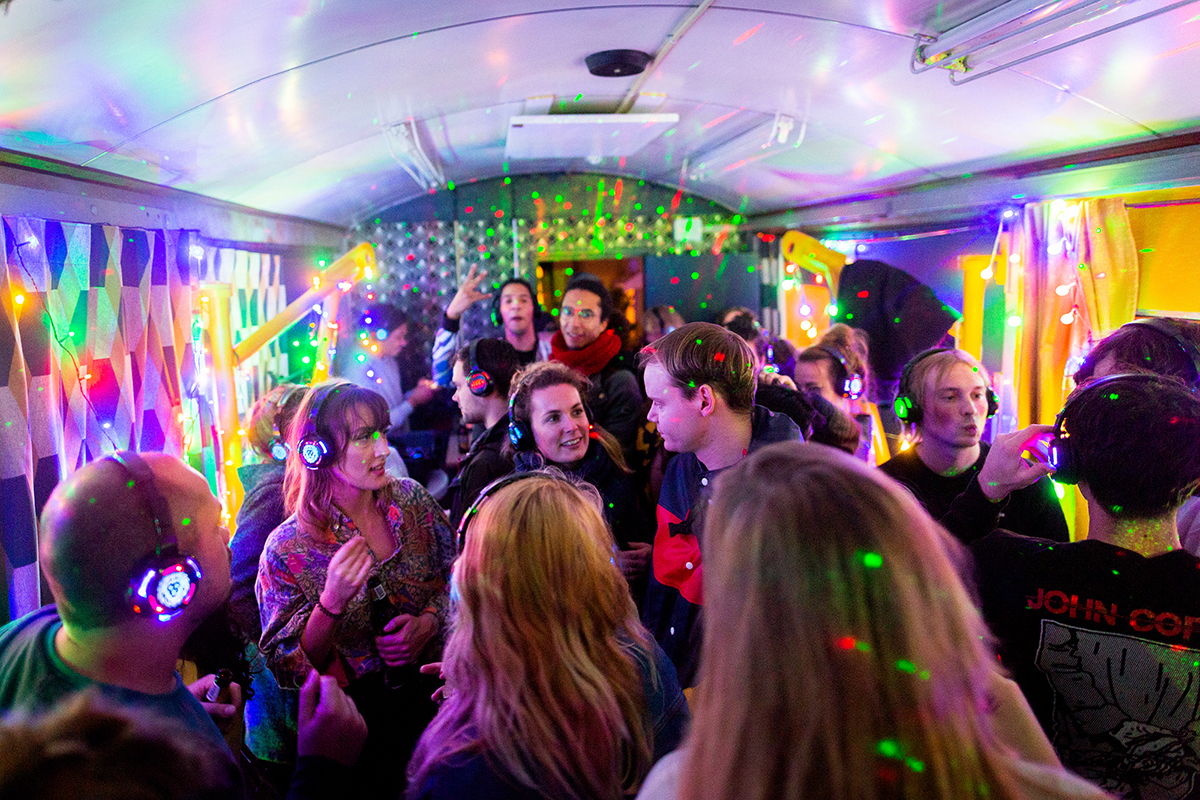 Stiltecoupé
Friday 12 November: Lombok area
On Friday, 12 November, U? will mainly take place in the Lombok neighborhood. Several activities from the former Lombok Festival, such as guided tours through the Ulu Mosque and the Lombok Food Market can be found here once again. Want to actively participate in the program? At De Voorkamer you'll be able to attend different workshops, including making your own linocuts and bracelets and learning the Syrian folk dance Dabke.
If you've always been curious about that train wagon parked just outside Utrecht Central Station the now's your time to explore. During the day, you'll be able to party at Perron West's Stiltecoupé; a channel serving silent disco by local DJs and another channel where the audience can create their own mixes.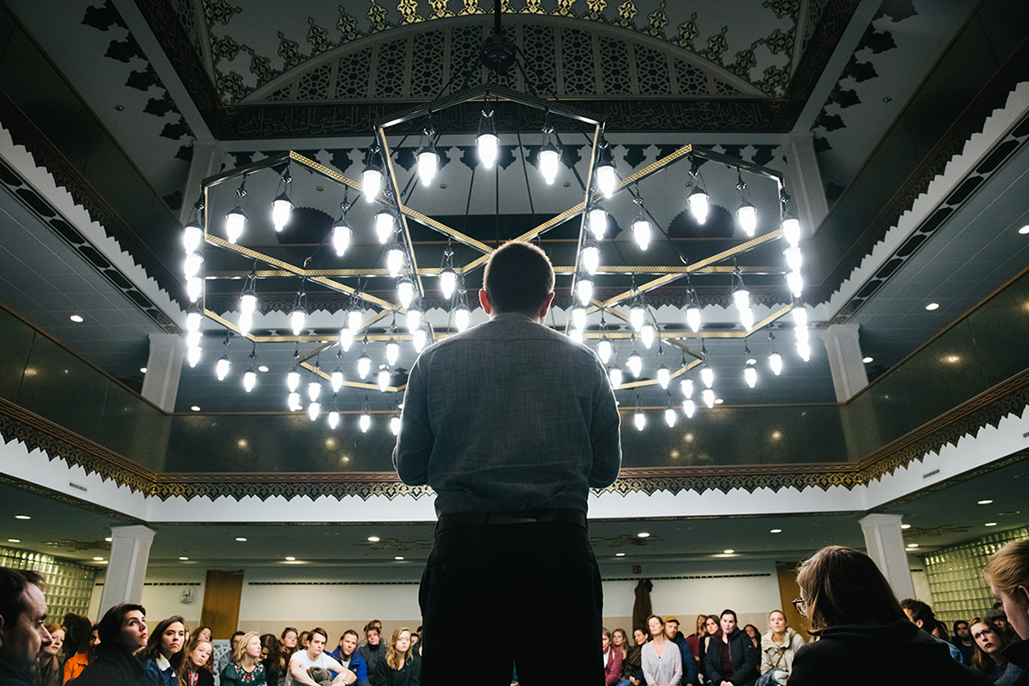 Ulu Mosque tour
Saturday 13 November: Transwijk area
This year marks the first time that Le Guess Who? touches down in Transwijk. On Saturday, 13 November, you can visit music performances at Studio Patrick, hosted by Utrecht's Tiny Room Records, who focus on experimental indie rock, lo-fi, slowcore, and folk.
At Vechtclub Market a large number of entrepreneurs from Vechtclub XL will be showcasing their work. From ceramics and illustrations to a range of design products. At Brewpub De Kromme Haring, our house brewer, you'll be able to try the Yuzu Pale Ale, the beer specially brewed for Le Guess Who? 2021.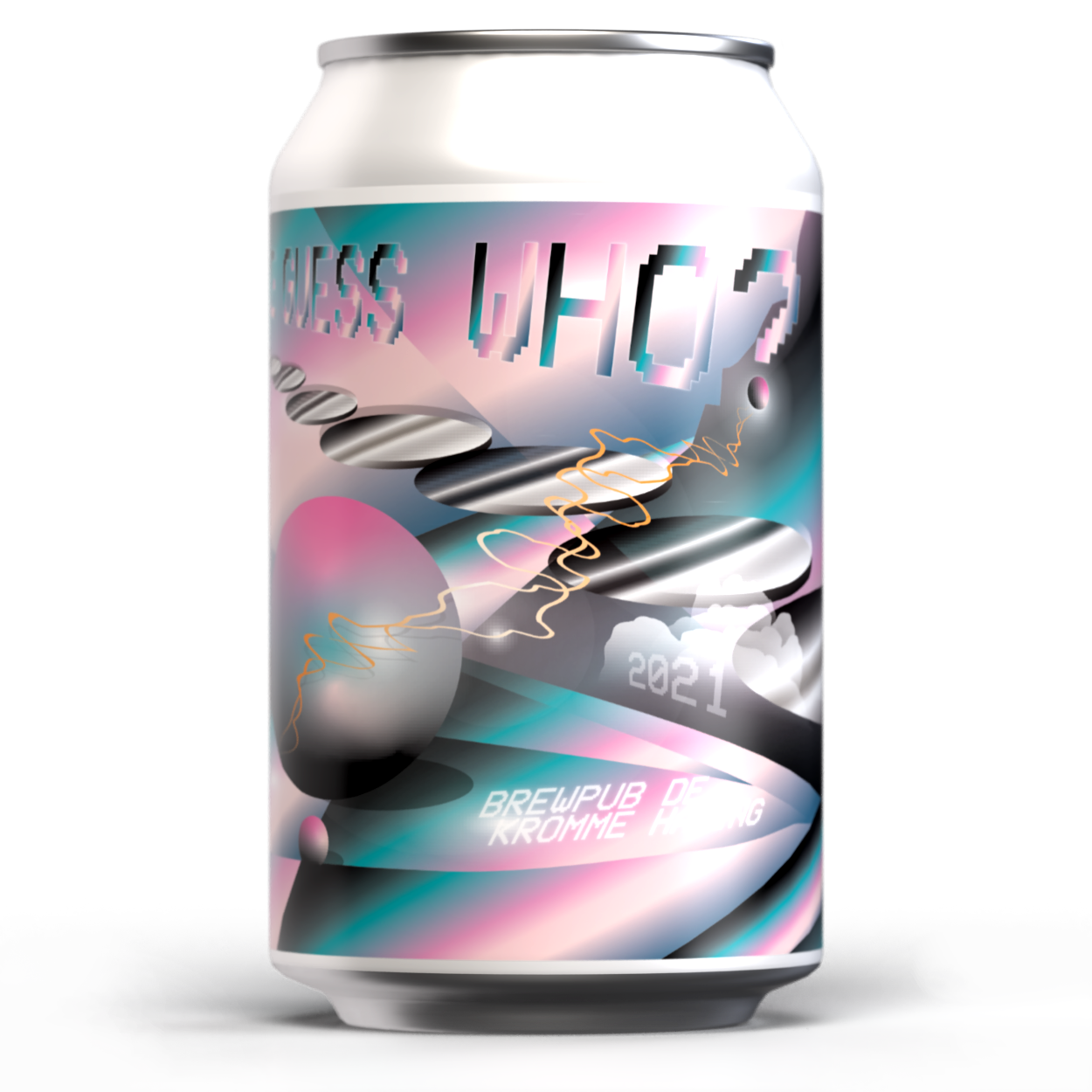 Yuzu Pale Ale
Sunday 14 November: 2e Daalsebuurt, Werkspoorkwartier, and Cartesius
On Sunday, 14 November, you can visit these three neighborhoods for live music at a.o. dB's, NAR, Hof van Cartesius, The Village Branderij, and De Havenloods. Here, you can experience the likes of Rotterdam Kraut collective Smudged performing with Jordy Dijkshoorn (frontman of De Likt); Amsterdam trio Lola's Dice with roots in Venezuela and Chile, who mix funk with psychedelic rock; and London postpunk group Girls In Synthesis.
Jimmy's Gym will host boxing matches on Sunday; a Le Guess Who? first for sports. Later that day, Burning Fik Records, the label of Faberyayo (De Jeugd van Tegenwoordig) and Abel (Hang Youth) will host several shows at the boxing school. The day will be closed with art auction BUY OR BURN, where works that aren't sold will be set aflame on the spot.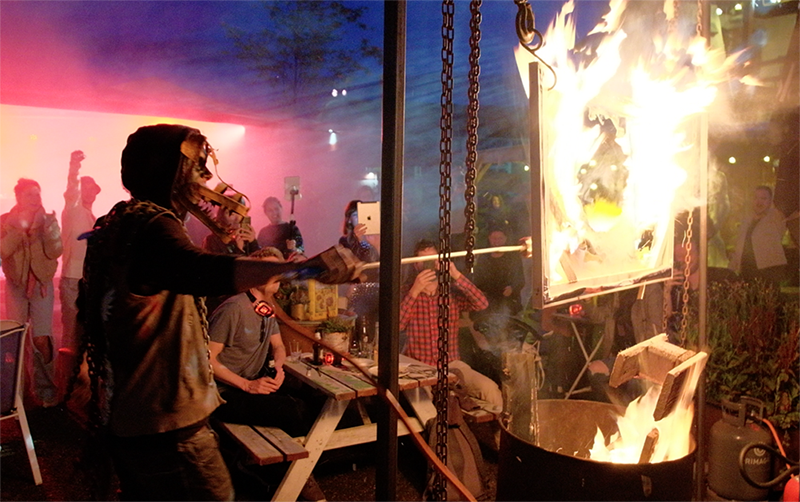 BUY OR BURN
City center
Local print screen space Kapitaal will be the festival's Official Hang Out. Koffie Leute will host musical performances and a little down the road, at De Utrechtse Boekenbar, Wanderwelle & Floor van Nederend will present their new graphic novel 'De Duizendpoot'. At Het Utrechts Archief, the Aukaner Maroon Expo will be opened with a performance by Surinam ensemble Agi-Pii-Sii.
During the weekend, U? will host two special lunches. On Saturday, 13 November, you'll be able to attend a special lunch menu by Café Wout; on Sunday, 14 November, Le Feast invites you to a living room in Utrecht to enjoy a feast prepared by an Utrechtian home-chef together with other people who you don't know (yet).
The full program for U? can be found here.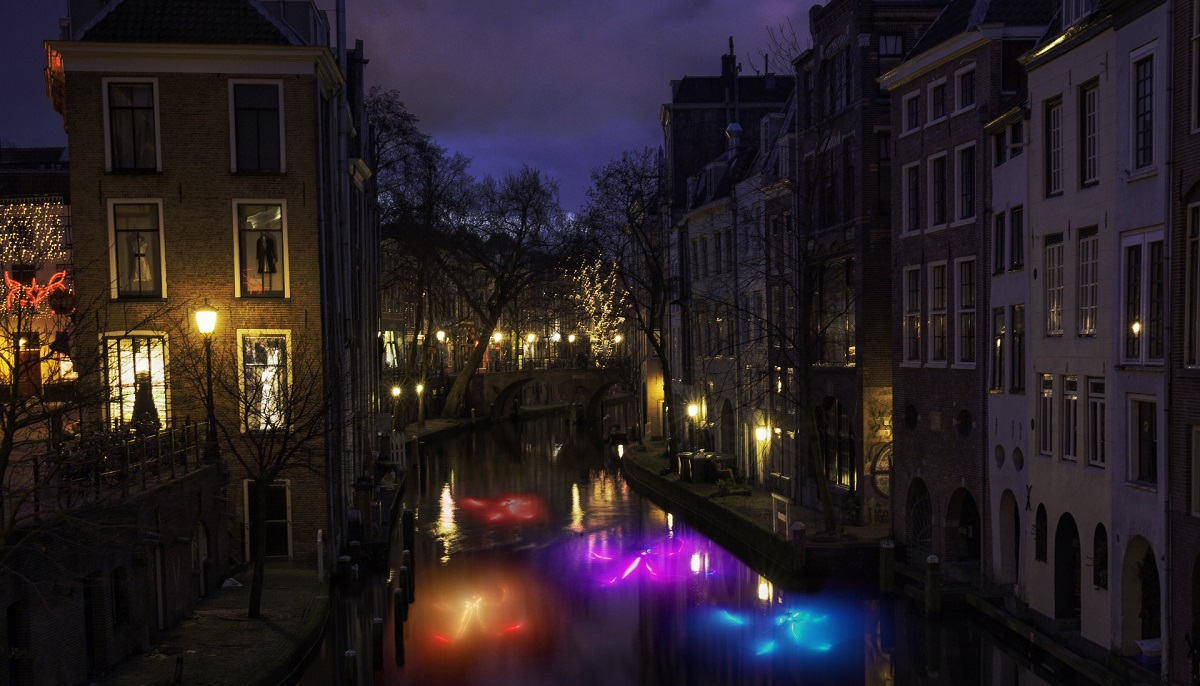 Public Art: Niels ten Broeke - JellyFish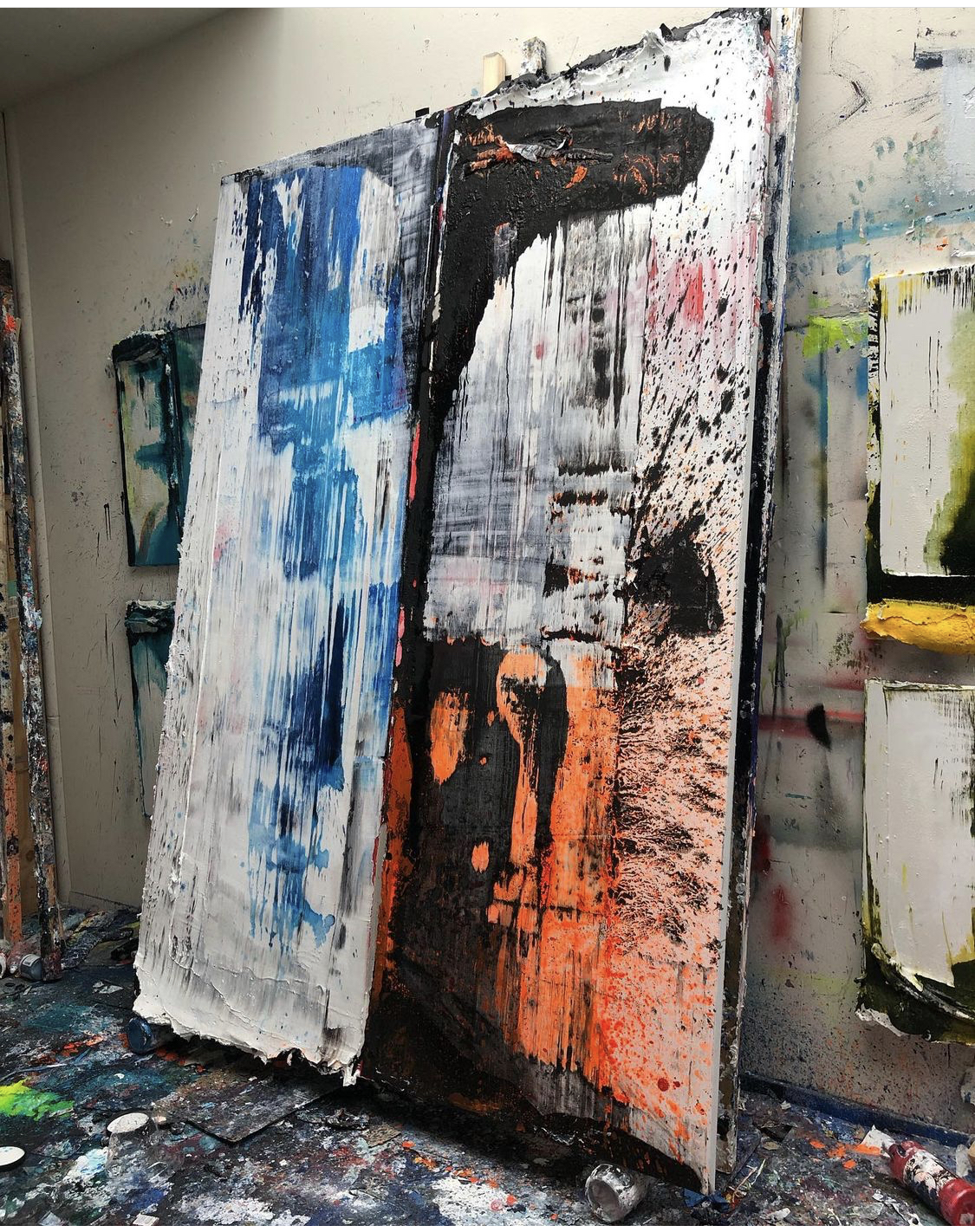 Koen Delare: The Body Electric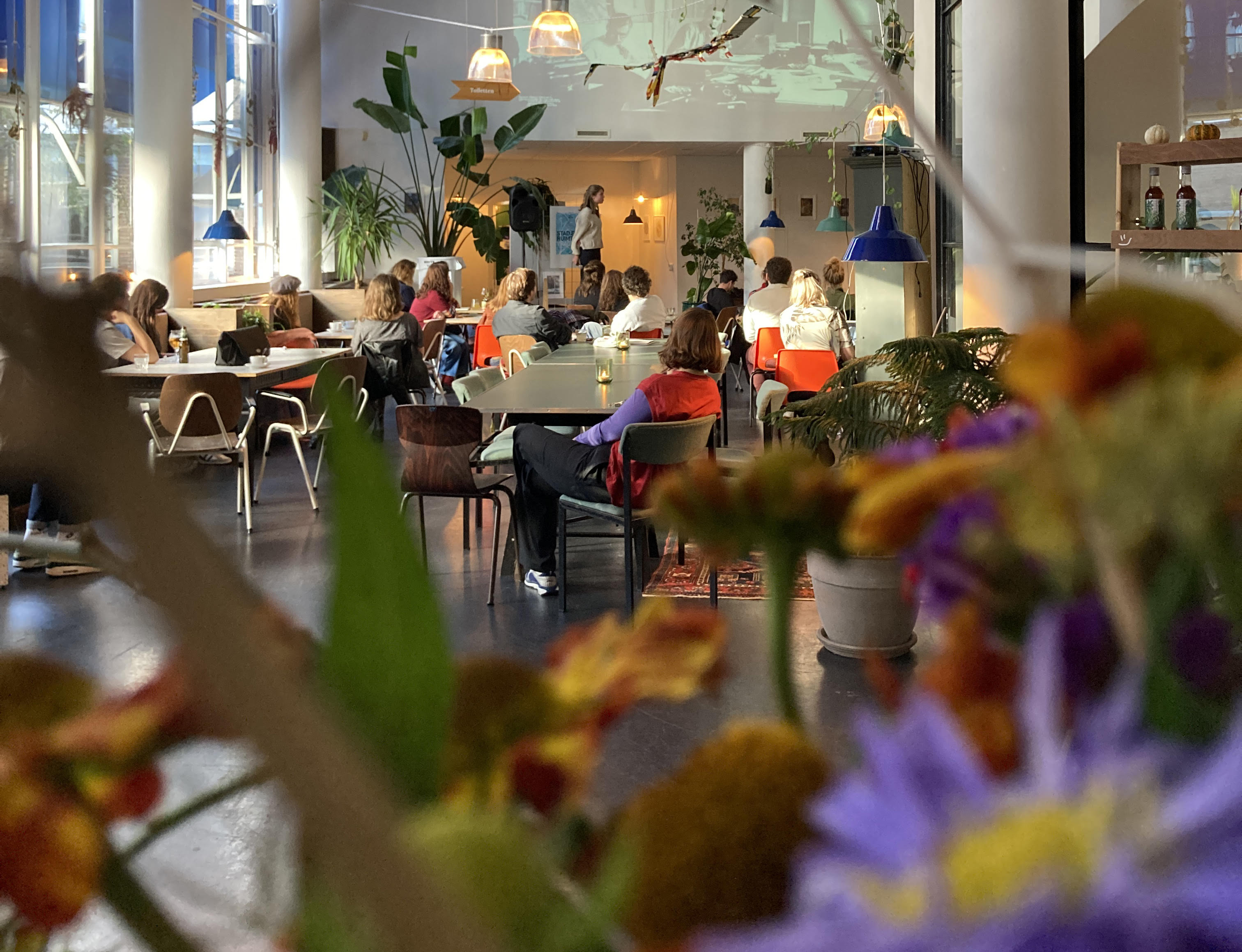 Le Guess Who? Lunch & Live Music