Le Guess Who? exists to bring people together through art and music, and despite the uncertainty of the times we have continued to work toward that end. Some things might change, and some things will change, but we have put together a festival for 2021 that we are extremely proud of, and will bring it to you in whatever form possible.
With today's announcement of 70 new artists, Le Guess Who? proudly reveals the full line-up for the 14th edition of the festival, 11-14 November in Utrecht, The Netherlands. Day tickets for the festival are on sale now as well.
New additions to the general festival line-up include life-affirming neo-soul sensation Gabriels; Canadian avant-rock group Suuns; Flohio, one of the most ferocious voices in UK hip-hop and grime today; Eddie Chacon (best known from 90s soul duo Charles & Eddie), who collaborated with Solange and Frank Ocean producer John Carroll Kirby for his latest album; Belgium's wildly creative Aksak Maboul, who soundtracked the Rock in Opposition movement in the seventies; Alogte Oho & His Sounds of Joy, an important new voice of the Ghanaian Frafra Gospel scene; 'boss of Brussels rap' Zwangere Guy, renowned for his honest lyricism and compelling live shows; veteran Japanese producer Shigeru Ishihara (aka DJ Scotch Egg)'s new project Scotch Rolex featuring MC Yallah and Duma's Lord Spikeheart; video artist and director Leila Ziu and producer Rian Treanor, who explore dance culture and alternate realities with the audiovisual work 'Altered States on the Dancefloor (Room 1)'; and futuristic folk from voice artist Lyra Pramuk.
Curated programs
Over the years, inviting guest curators has become a hallmark of Le Guess Who?. In 2021, the festival will see curated programs from John Dwyer (OSEES), Lucrecia Dalt, Midori Takada, Matana Roberts and Phil Elverum (the Microphones/Mount Eerie).
New additions to the curated programs are a.o. four-piece anarcho-punk band Subhumans and Japanese rock band DMBQ (curated by John Dwyer); Spencer Clark's mystic, cinematic project Typhonian Highlife, and the Colombian duo Chúpame El Dedo, featuring members of The Meridian Brothers and Romperayo (curated by Lucrecia Dalt); captivating composer, violinist, and vocalist Jessica Moss, and the ghostly R&B of South London's Klein (curated by Matana Roberts); American folk singer-songwriter Mariee Sioux, and Japanese duo Tenniscoats (curated by Phil Elverum).
Special projects
Amsterdam label Knekelhuis will present a.o. Brussel's synthpop band Reymour, and the mysterious synth-wave of De Ambassade; Tia Maria Produções, a sublabel of Lisbon-based contemporary dance music label Príncipe Discos, will present DJs Danifox, Bboy, Puto Márcio, and Lycox.
Previously announced for Le Guess Who? 2021
Previously announced artists performing at Le Guess Who? 2021 include a.o. OSEES; Faust IV Live!; Siti Muharam; Pa Salieu; Alabaster dePlume; the Microphones; William Basinski performing 'Lamentations'; Bent Arcana; Arooj Aftab; Bohren & Der Club of Gore; Pink Siifu; Damon Locks' Black Monument Ensemble; and Black Country, New Road. A full overview of all artists performing at Le Guess Who? 2021 can be found here.
Due to ongoing Covid restrictions, SPAZA and Ton Klami unfortunately won't be able to perform at the festival, but we're working on alternative presentations of these artists during the festival.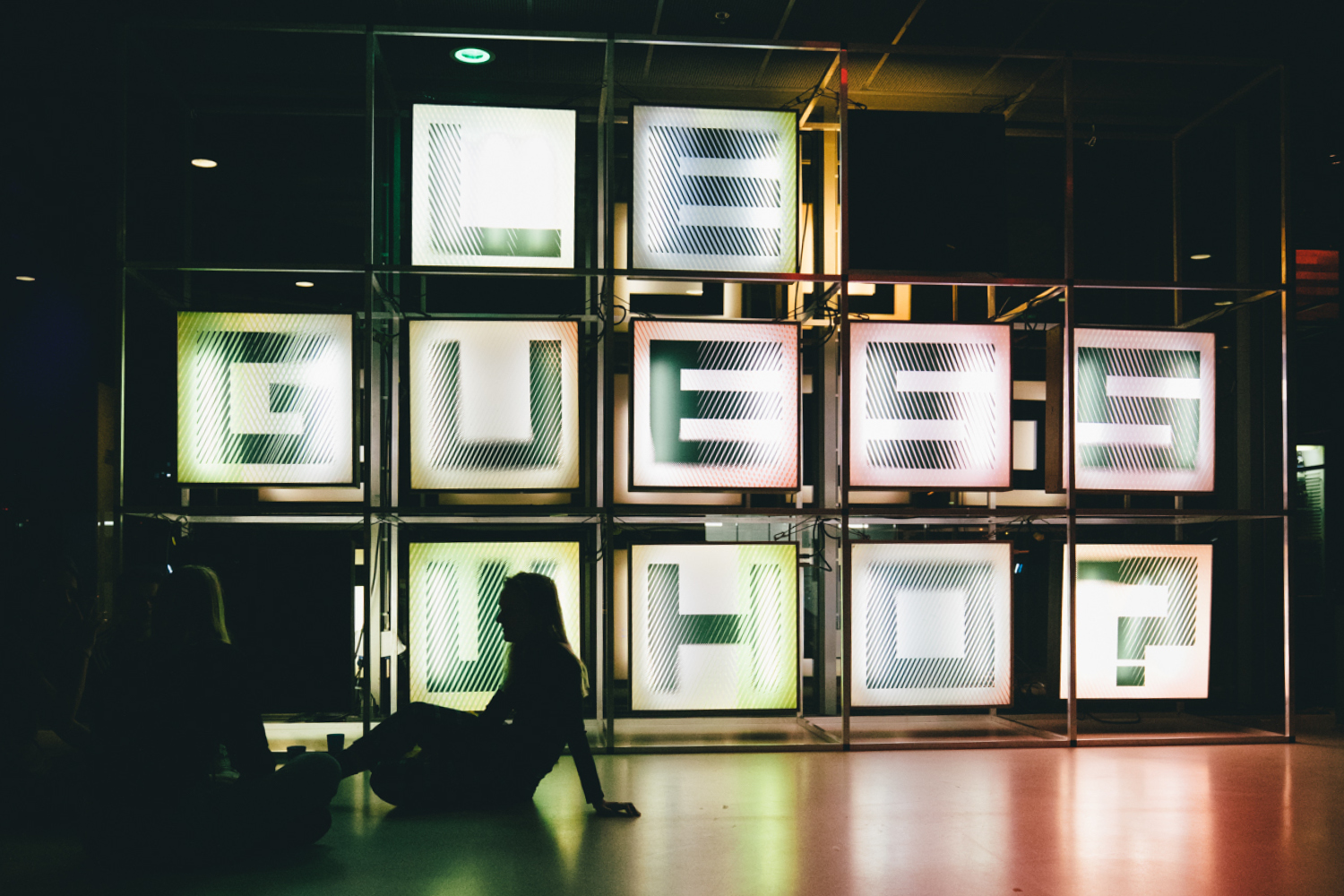 Mega Record & CD Fair during Le Guess Who? 2021
This year, Utrecht's Mega Record & CD Fair will take place during the same weekend as Le Guess Who?. Europe's biggest record fair is internationally renowned for its incredibly comprehensive collection of vinyl and pop memorabilia. On 12 and 13 November, vinyl lovers from all over the world can indulge themselves at the Jaarbeurs, which will house hundreds of record vendors. More info can be found at here.
Tickets for Le Guess Who? 2021
Tickets for Le Guess Who? 2021 are on sale now. Day tickets are available for €46,00. 4-Day Festival Passes are also still available for €133,00. All prices include service costs.
Le Guess Who? cooperates with The Dutch Council for Refugees and NewBees for the 'Grant an Entry' initiative, which gives visitors the option to buy an additional day ticket for newcomers residing in The Netherlands, who would like to visit Le Guess Who? but don't have the financial means to do so.