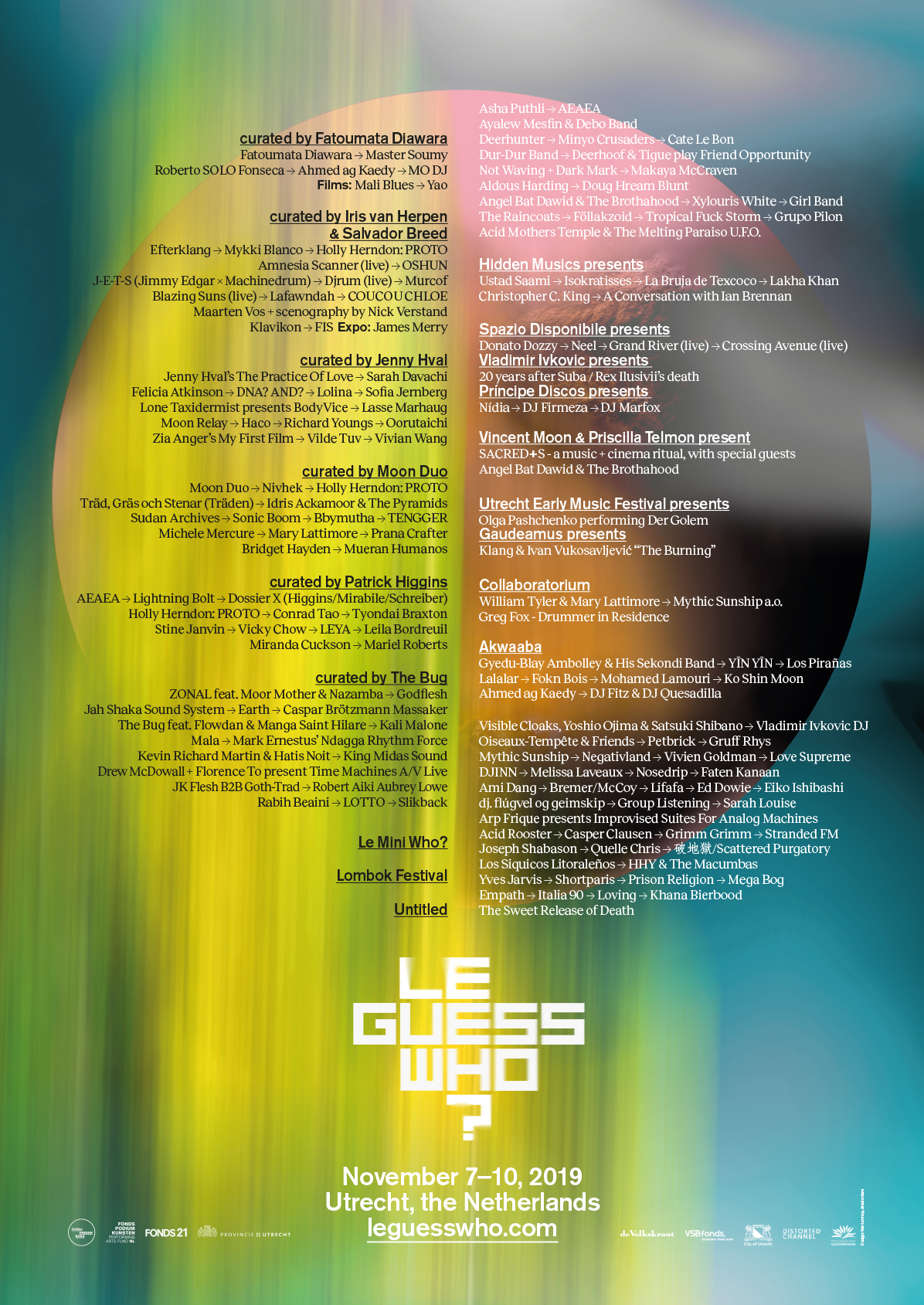 Revealing the full line-up for Le Guess Who? 2019
Friday Sep 20th 2019
Following the announcements of the curated programs by Fatoumata Diawara, Iris van Herpen & Salvador Breed, Jenny Hval, Moon Duo, Patrick Higgins, and The Bug, we are now proud to reveal the full program for Le Guess Who? 2019. New additions include the premiere of AEAEA (Patrick Higgins & Nicolas Jaar), Aldous Harding, Deerhoof & Tigue performing Friend Opportunity, Quelle Chris, a special collaboration between William Tyler and Mary Lattimore, and new project 'Hidden Musics'.
4-Day Festival Passes and Day Tickets for Le Guess Who? 2019 are on sale now.
AEAEA
AEAEA is the new duo from composers and performers Patrick Higgins and Nicolas Jaar. Utilizing instrumental performance and live digital resampling, the aim of the group is to develop immersive musical environments—sonorous desert islands that both react to, and redevelop against, the live compositions. Both Higgins and Jaar will be using computer processes to resample and reprocess each other's instruments in real time, unfolding a new vision of modern ritual music and electro-acoustic experimentation.
Le Guess Who? is proud to present the premiere of this new project by two of today's most acclaimed musical visionaries and explorers. The name AEAEA derives from the mythical Greek island of Circe, where Homer's Odysseus was trapped without time or history.
Hidden Musics
In collaboration with producer Ian Brennan and Glitterbeat Records founder Chris Eckman, Le Guess Who? presents the first installment of a new program entitled Hidden Musics. The project aims to present global music traditions that normally don't reach our shores, often from more remote parts of the world. This is music that has been developed with little to no Western influence, but with a very rich, and often centuries-old, history.
Performing as part of Hidden Musics is the all-female Greek vocal ensemble Isokratisses, who uphold and reinterpret one of the world's oldest remaining folk music traditions, the polyphonic music of the Epirus region—a force of celebration and hardship for centuries, passed down generation by generation; as well as Pakistan's Ustad Saami, the last living khayál master, which is a precursor of the ancient, Islamic devotional music of qawwali; and Mexico's mystical La Bruja de Texcoco (The Witch of Texcoco), who reinvigorate the canon of Latin American folk by creating an astonishing tapestry of traditional Mexican music, baroque, and jazz.
Final program additions
Other final additions to Le Guess Who? 2019 include the arresting voice of New Zealand songwriter Aldous Harding; Not Waving & Dark Mark, a new collaboration between Italian electronic musician Alessio Natalizia and alt-rock minstrel Mark Lanegan; producer/lyricist/beatsmith Quelle Chris and his singular blend of punk rock, poetry, and experimental hip-hop; veteran avant-garde indie rock band Deerhoof performing their seminal album Friend Opportunity, joined by percussion trio Tigue; Ghanaian duo FOKN Bois, who highlight social and political issues with an infectious mix of satire, shocking sloganeering and performance art; Xylouris White, the alliance between Greek musician Georgios Xylouris and drummer Jim White (Dirty Three); Argentina's Los Siquicos Litoraleños, whose music is a unique triumph of homegrown rural psychedelia; Russian collective Shortparis, who obscures the boundaries between audiovisual theatre, techno raves and punk rock performance; and the streamlined proto-goth of Holland's The Sweet Release Of Death.
Unfortunately, Surfbort had to cancel their performance at Le Guess Who?. The full list of final additions can be found below.
Tickets
Tickets for Le Guess Who? 2019 are on sale now. Tickets for the Thursday program are €43; tickets for Friday, Saturday and Sunday are €48. 4-Day Festival Passes are available for €148. All prices include service costs.
Le Guess Who? cooperates with The Dutch Council for Refugees for the 'Grant an Entry' initiative, which gives visitors the option to buy an additional day ticket for a refugee residing in The Netherlands who would like to visit Le Guess Who? but does not have the financial means to do so.
Full list of final program additions
Acid Rooster
Aldous Harding
Ami Dang
Bremer/McCoy
Casper Clausen
Christopher C. King
A conversation with Ian Brennan
Deerhoof & Tigue play 'Friend Opportunity'
DJ Fitz & DJ Quesadilla
dj. flugvél og geimskip
Ed Dowie
Empath
Fokn Bois
Greg Fox - Drummer in Residence
Grimm Grimm
Group Listening
Grupo Pilon
HHY & The Macumbas
Isokratisses
Italia 90
Klang & Ivan Vukosavljević "The Burning"
Ko Shin Moon
Lifafa
Los Siquicos Litoraleños
Love Supreme
Loving
Mega Bog
Nosedrip
Not Waving + Dark Mark
Olga Pashchenko performing Der Golem
Quelle Chris
Sarah Louise
Shortparis
The Sweet Release of Death
Vincent Moon & Priscilla Telmon present SACRED✚S - a music + cinema ritual, with special guests Angel Bat Dawid & The Brothahood
Vivien Goldman
Vladimir Ivkovic DJ
William Tyler & Mary Lattimore
Xylouris White
破地獄/Scattered Purgatory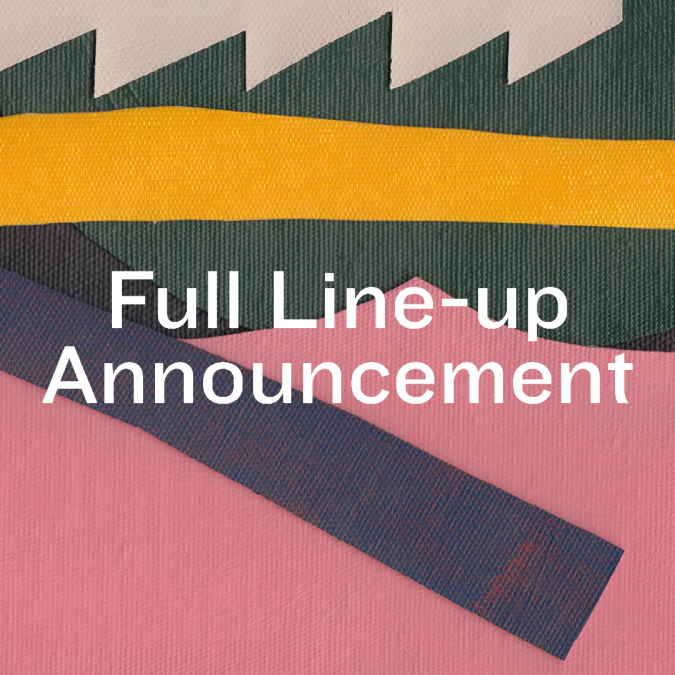 Tuesday Sep 19th 2023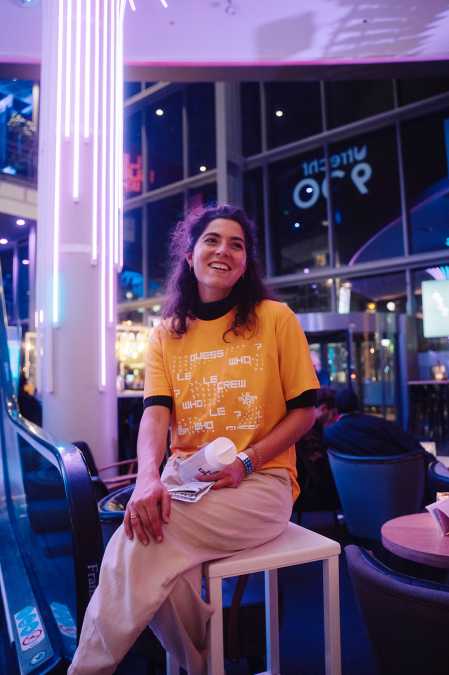 Monday Sep 18th 2023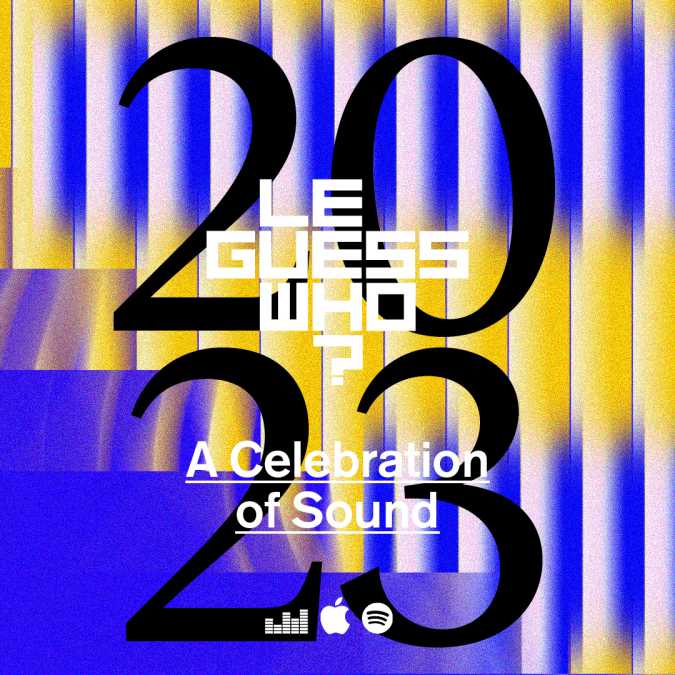 Sunday Sep 17th 2023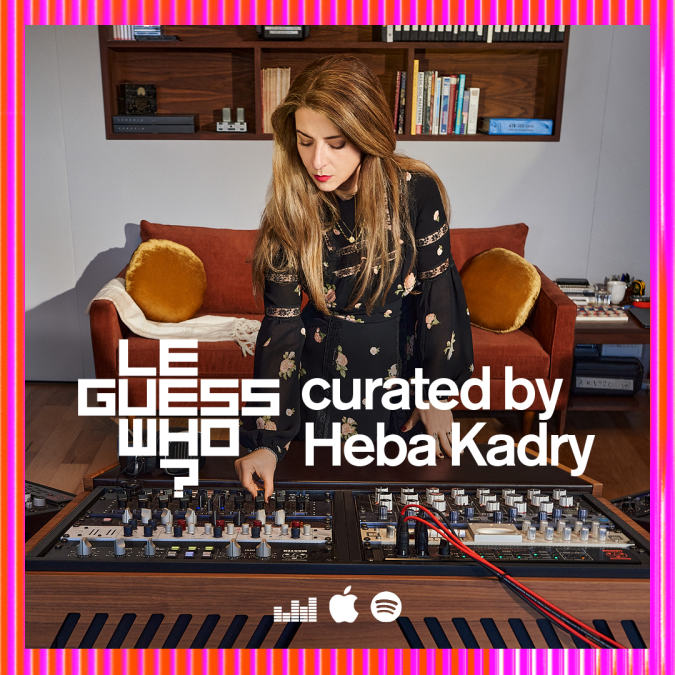 Thursday Sep 14th 2023