Music for when the sun goes down: 'Under the Liliac Sky' by Arushi Jain
Saturday Oct 16th 2021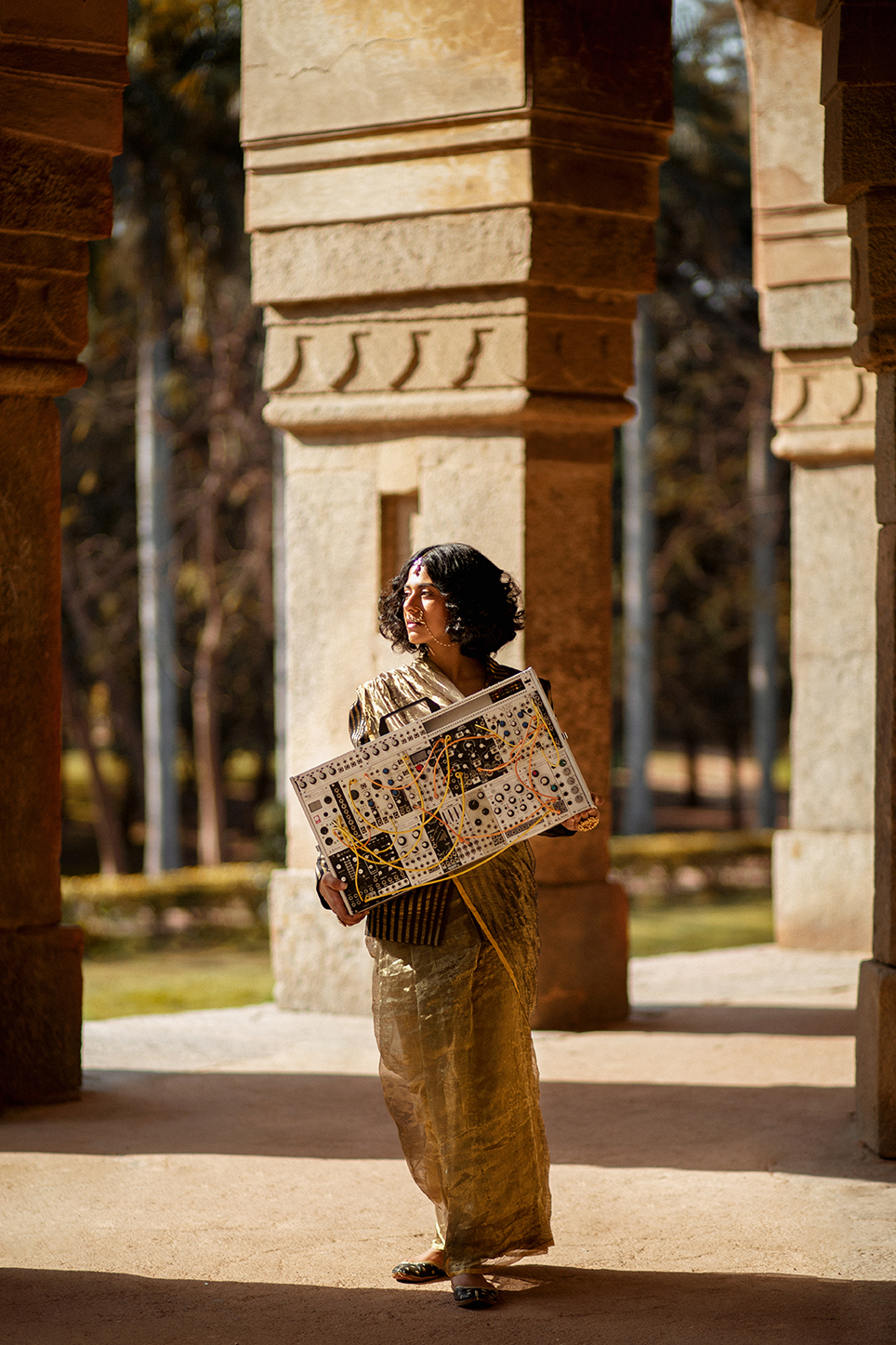 Arushi Jain, a Brooklyn-based singer, producer, NTS radio host, and engineer, has made waves with her music by combining North Indian ragas with an unconventional vision of a centuries-old tradition. Jain was raised on Hindustani classical music, but while studying engineering and coding, she discovered modular synthesis.
On her debut album 'Under the Lilac Sky', released this July, Jain successfully blends classical Indian vocals and modular synth drones into harmonic textures full of warming solace. All six tracks are rooted in Hindustani classical ragas, a melodic framework for improvisation and interpretation. These tracks are composed with a magnificent sunset performance at Alsisar Mahal palace in Rajasthan in mind.
"You know that moment when the sun is bidding farewell to the sky, and the colors turn into beautiful hues of purple and pink and everything in between? That is the moment that this album will shine the most. The deeper you listen, the more shades you'll see," Said Arushi Jain about 'Under the Liliac Sky'. You can listen to the full album here:
"Individual ragas are traditionally associated with specific moods and times of day. The four that Jain calls on for this record are evening ragas, meant to be performed between the hours of sunset and midnight and intended to evoke calm, melancholy, and contemplation." –
Pitchfork
Arushi Jain performs at Le Guess Who? 2021 together with a.o. Arooj Aftab, Ana Roxanne, Lucrecia Dalt, Lyra Pramuk, L'Rain, Nala Sinephro, Matana Roberts & Jessica Moss, and many more.