During Le Guess Who? 2021, Phil Elverum (Mount Eerie / The Microphones) was one of five guest curators for the festival. Aside from putting together a personal program of inspirations and like-minded artists, Phil Elverum also performed live with guitarist Jay Blackinton to present Elverum's latest album, 'The Microphones In 2020', in full.
We are now thrilled to now share the full recording of this performance, recorded and mixed by Marc Broer and Philip ten Brink. It's the second time a live recording from Phil Elverum at Le Guess Who? sees the light of day: in 2018 Elverum released (after): the recordings of Mount Eerie's inimitable performance at Le Guess Who? 2017 (curated by Perfume Genius).
Leading up to Le Guess Who? 2021, Phil Elverum said of the performance:
"We, the band called "the Microphones," are planning to play a few shows in Europe in November 2021. This will be the first tour by "the Microphones" in 18 years, but as listeners to our last record (Microphones In 2020) will have hopefully heard, that distinction doesn't mean much. This has always been a project steering toward present-moment raw wound engagement, disappointing the nostalgics, splashing into the unfamiliar. It's not a reunion (nothing to reunite) and it's not commemorative. It's a living thing. We're playing our one long song, F#m and D for a super long time, and inviting everyone to come get thumped by it. Who knows what else will happen?"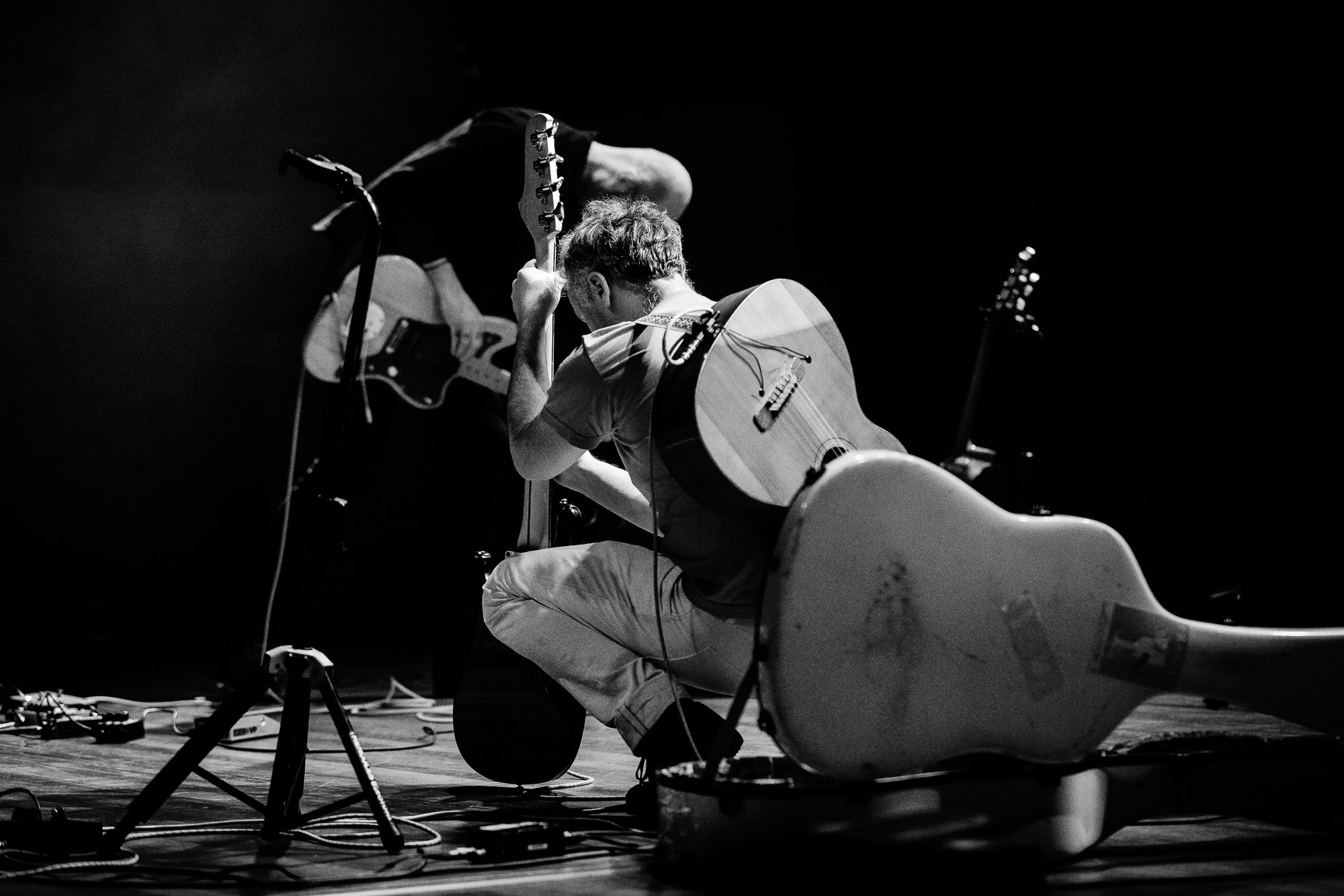 Le Guess Who? Recordings
The publication of this recording is part of Le Guess Who?'s ongoing expansion of the festival's recordings archive, with 50+ recordings from past editions now freely available online. It contains audio and/or video recordings of Mary Margaret O'Hara, Aldous Harding, Deerhunter, Makaya McCraven, Art Ensemble of Chicago, Beverly Glenn-Copeland, Neneh Cherry, Mount Eerie, Selda Bağcan and many more.
Captured on Thursday, 11 November 2021 at TivoliVredenburg's Grote Zaal during Le Guess Who? 2021
Recorded by Marc Broer and Philip ten Brink
Mixed by Marc Broer
Photography by Ben Houdijk