Meet Lombok Festival, our new satellite event highlighting this vibrant neighborhood
Monday Oct 2nd 2017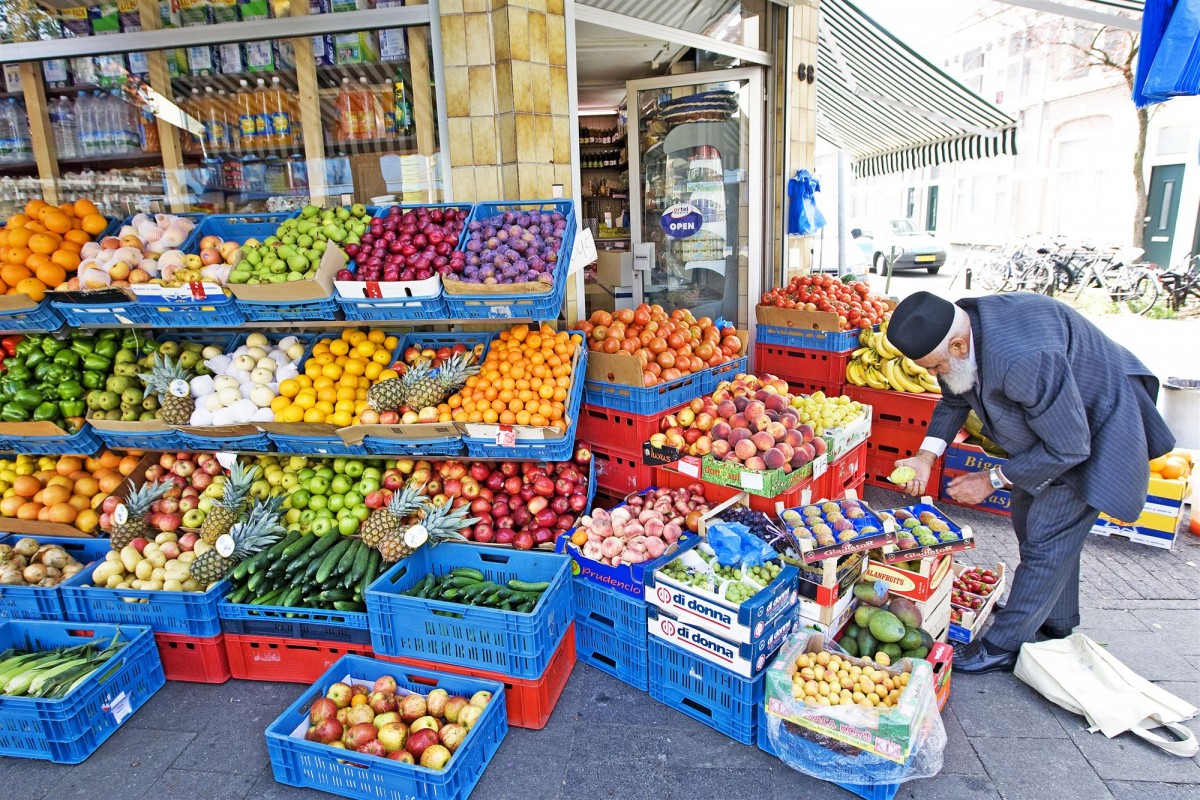 Cycle or walk through Utrecht suburb Lombok's main street, and you're immediately welcomed by Turkish and Moroccan grocery stores, bakeries, the smell of kebab, and huge piles of colorful fruits sold in the streets. Lombok is lively and bustling. The impressive neon-lit mosque, a traditional Dutch mill and a mysteriously beautiful church mark the skyline.
This year, we'll host a new satellite event highlighting this vibrantly diverse neighborhood. Please meet Lombok Festival: 8 locations, a food market and a musical line-up consisting of Le Guess Who?-curated acts together with many local musical heroes & talents. Lombok Festival takes place on Friday, 10 November, organized with people and key figures living and working in Lombok.
The musical program of Lombok Festival features Altin Gün, with a mix of Turkish folk, psychedelia, funk, and rock; virtuoso bağlama player Barış Güney; Dutch/Moroccan singer Karima el Fillali together with the Iraqi Jamil al Asadi performing qanûn; and the spiritual Sufi poetry & music from singer/poet Walid Ben Selim together with lute player Jaber Fayad, for whom music provided strength during the dangerous escape from Syria. More artists will be announced soon.
At the food market of Lombok Festival, Vietnamese, Dutch, Rwandan and Syrian cooks living in Utrecht prepare different worldly dishes. For more info, see Lombok Festival's Facebook page.