Listen to Tortoise's Wilco-curated set at Le Guess Who? 2016
Friday Sep 1st 2017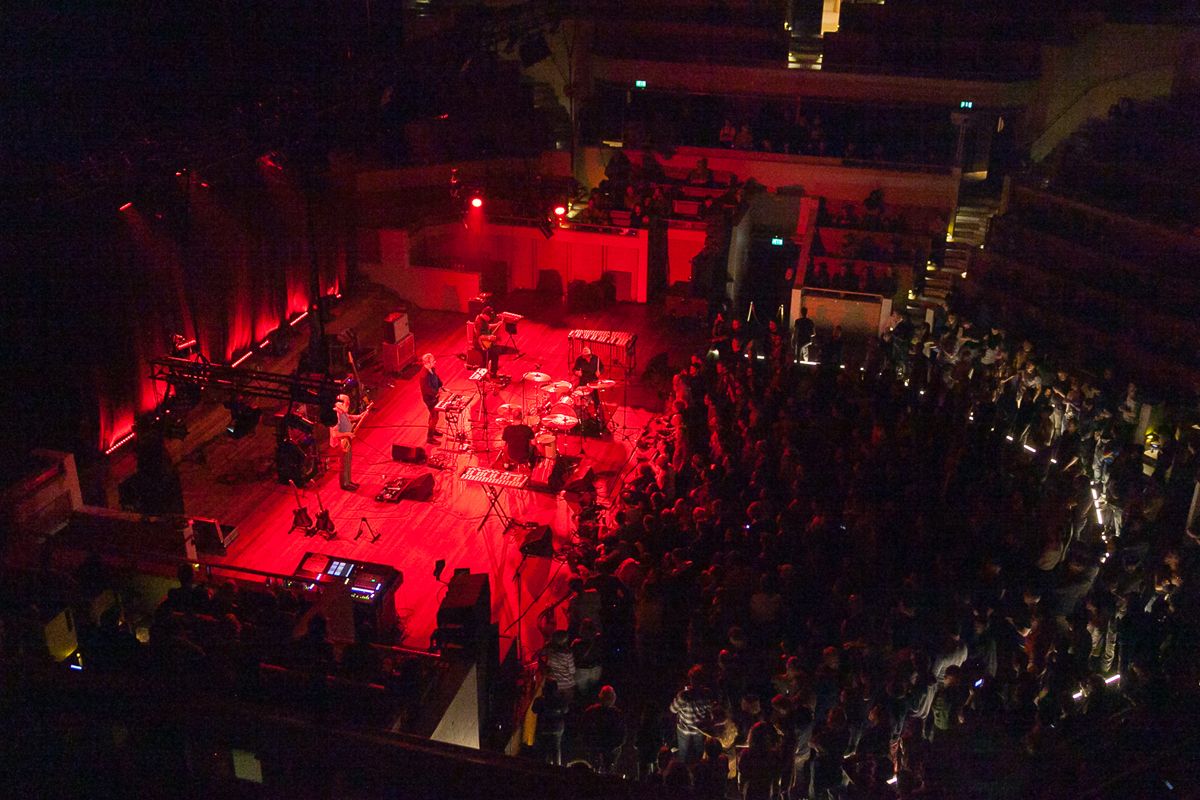 You can now listen to Tortoise's Wilco-curated set at Le Guess Who? 2016. "In all its electro, percussive, ambient, rock glory. Toss it on and dream of Netherlands' November nights", as Under the Radar writes, who premiered the recordings.
"Tortoise has spent nearly 25 years making music that defies description. While the Chicago-based instrumental quintet has nodded to dub, rock, jazz, electronica and minimalism throughout its revered and influential six-album discography, the resulting sounds have always been distinctly, even stubbornly, their own."
These recordings were captured at Le Guess Who? 2016 by Marc Broer for VPRO Vrije Geluiden. Photography by Jan Rijk.