Listen to 'The Head Zone', Ripley Johnson (Moon Duo)'s monthly radio show on NTS Radio
Thursday Apr 25th 2019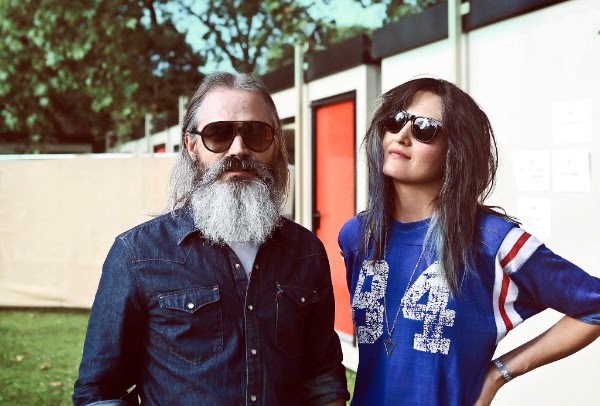 Psychedelic/krautrock mystics Moon Duo have risen up as one of the most intoxicating live acts of this decade, with their music containing elements of 80's disco, occult literature, electronic music and film soundtracks.
Moon Duo's guitarist Ripley Johnson also hosts a monthly radio show on NTS Radio. Called 'The Head Zone', the show is a one hour selection of his favorite music, and includes a broad selection of genres like electronica, ambient, folk, rock and jazz. You can listen to the full archive of previous 'The Head Zone' shows on the NTS Radio website.
Watch Moon Duo perform live in the KEXP studios:
"All music has some psychedelic elements to me (...) It's something that disrupts reality and transports the listener into a different mindspace, forcing them to perceive things differently. And all kinds of music can do that." -
Johnson interviewed by The Guardian

Moon Duo is one of the curators for Le Guess Who? 2019 and will also perform at the festival.