Listen to multidisciplinary artist Lucinda Chua's exclusive mix for Bleep
Monday Oct 4th 2021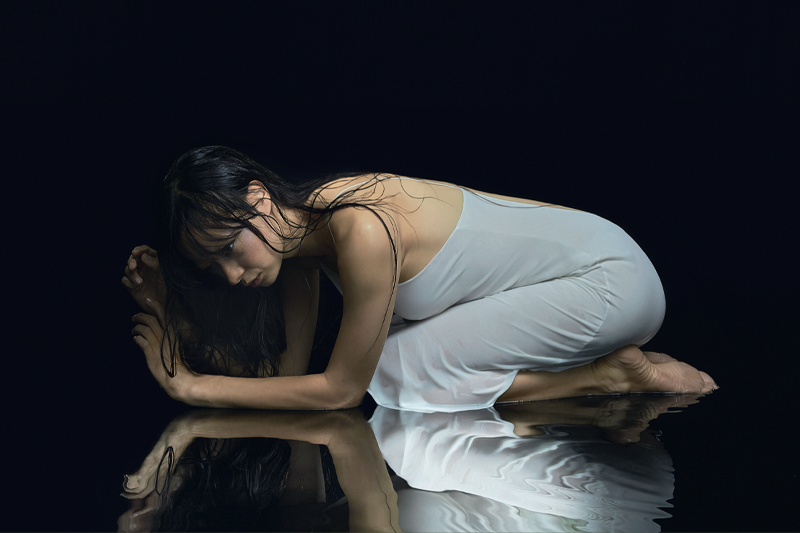 Utilizing little more than her voice, a cello and an array of effects, South London multidisciplinary artist Lucinda Chua composes ambient pop songs that feel both intimate and colossal.
Earlier this year, Lucinda Chua released her beguiling 'Antidotes 2' EP, "a haunting four-song set of slow-burning ambient chamber-pop, with a spare sound combining cello and piano with her breathy vocals and often-dark lyrics", according to KEXP. Now, the artist shares an exclusive, hour-long mix via Bleep featuring a.o. Oliver Coates, Mica Levi, Björk, and FKA Twigs.
"I've selected songs I've been listening to lately, some old classics and new favourites. The mix is inspired by cassette tapes I would make as a teenager, recording songs I liked off the radio." -
Lucinda Chua
Watch Lucinda Chua's video for 'Until I Fall' from 'Antidotes 2', and listen to the mix for Bleep below:
"The London-based singer, songwriter, composer, and cellist, who previously played in FKA twigs' live band, is recognised for her spellbinding music. There are quietly powerful sweeping string arrangements and patient piano melodies that place as much emphasis in the space between sounds as the notes themselves. They are slow and delicately placed, rewarding a listener's close attention with its textures. Her music unfolds gradually, with an intimate sense of both yearning and purpose – give them time, and their secrets will rise slowly to the surface" -
Dazed
Lucinda Chua performs at Le Guess Who? 2021 together with a.o. Arooj Aftab, L'Rain, Nala Sinephro, Lucrecia Dalt, KeiyaA, Lyra Pramuk, Ikram Bouloum, Ana Roxanne, Mariee Sioux, and many more.