Listen to French sound sculptor Félicia Atkinson's new album 'The Flower And The Vessel'
Friday Jul 5th 2019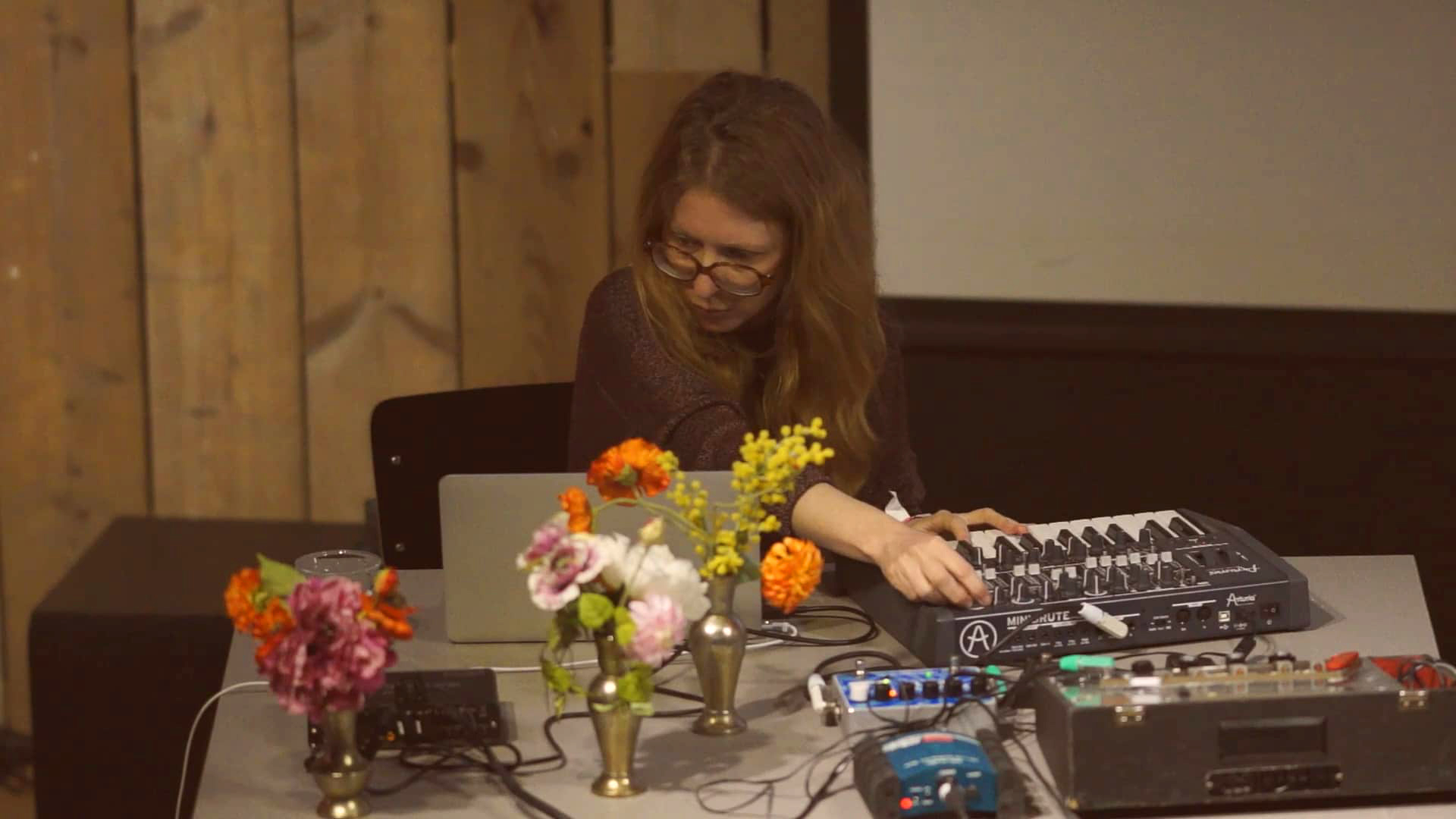 Today, Shelter Press just releases Félicia Atkinson's new album 'The Flower And The Vessel'. The French experimental composer and poet was partly influenced by the French classical pieces that shaped her childhood, including Maurice Ravel's 'L'enfant et les sortilèges', Debussy's 'La Mer', and Erik Satie's 'Gymnopédies'. The album was crafted while pregnant on tour, "in impersonal hotel rooms in foreign cities", and features a notable guest appearance by Sunn O)))'s Stephen O' Malley on the 19-minute closing piece 'Des Pierres'.
Listen to 'The Flower And The Vessel' in full below:
"To enter any Felicia Atkinson album is to give yourself up to another world where perceptions of time and space subliminally become short-circuited and synaesthetic. Combining illusive electro-acoustic process and meticulously tactile vocals reciting poetry, Felicia's music rarely fails to provide anything other than an intoxicating experience, and her powers of perception appear to be uniquely attuned on 'The Flower And The Vessel'." -
Boomkat
Felicia Atkinson performs at Le Guess Who? 2019 on Sunday, 10 November, as part of the curated program by Jenny Hval. Also performing as part of this curation are a.o. Sarah Davachi, Lolina, Lone Taxidermist presents BodyVice, Vilde Tuv, Lasse Marhaug, Richard Youngs, Zia Anger's My First Film, Jenny Hval's The Practice Of Love, and more.