Like last year, Utrecht's beloved independent print workshop Kapitaal will transform into the official Festival Hang Out during Le Guess Who? 2019.
Through live interviews, listening sessions, art exhibitions with select LGW? performers and all things print and sound, Kapitaal will transform into a three-day meeting place for craftsmanship and deep thought. This event is hosted by Christoph Nagel & Julian Brimmers of Kickstarter - the leading platform for bringing creative projects to life - and Carlien Peijsel & Ramon Goedvree of Kapitaal.
Below is a first outline for the program. It's to be updated leading up to Le Guess Who?, so keep an eye on this page for more updates.
Artist-in-Residence: Príncipe
Friday, Nov 8 - Sunday, Nov 10 at Kapitaal
Steadily keeping their fingers on the pulse of their hometown Lisbon, the Príncipe crew have been at the forefront of Portugal's underground music scene for some time now. While the sounds of Príncipe cohorts like Nidia, Marfox, Niggafox, Firmeza, Niagara and many more explore the fringes of kuduro, techno, and all types of low-end heavy, unorthodox rhythms, the label's striking visual language tackles themes of identity and violence in almost playful ways.
During their 3 days stint at Kapitaal, Nelson Gomes and Márcio Matos – the heads behind Príncipe's visual language – turn Kapitaal into one dynamic exhibition space that changes daily as we go along. From Friday – Sunday, we'll make the ongoing exhibition come to live with lights, visuals, and exclusive DJ sets by Príncipe's extended roster that will be also aired live by our friends and Kapitaal neighbours StrandedFM.
Moor Mother: Album Listening Session + Performance
Friday, Nov 8: 3-5PM at Kapitaal
Noise poet, activist and muti-media artist Camae Ayewa AKA Moor Mother occupies a unique space in modern day music. A true renaissance woman who's just as comfortable collaborating with The Bug, DJ Haram or her free-jazz troupe irreversible Entanglements, as she is staging plays, performing with the London Contemporary Orchestra, or scoring an installation for the Guggenheim, there's no limit to Moor Mother's curiosity and improvisational talents.

On Friday, Nov 8th, the release day of her long-awaited new album "Analog Fluids of Sonic Black Holes," we will sit down with Moor Mother at Kapitaal to listen to the album in full, hearing the stories that made these tracks come to be. The session will be followed by an improv performance by Moor Mother featuring acclaimed composer Jaimie Branch and Lightning Bolt's Brian Chippendale on drums. Attendees will be able to buy the first batch of vinyl – plus, there might be an exclusive print or two as well.
Nosedrip (Stroom) DJ Set
Friday, Nov 8: 5-6PM at Kapitaal
The best thing out of Ostend since the Marvin Gaye years, Stroom is one of the most unique and exciting collectives around. Much more than just a re-issue label, Stroom focuses on unearthing obscure music (old and new) as well as the stories behind them, and thereby bridging the gap between local music histories and the future they're actively helping to shape.
Stroom co-founder and DJ extraordinaire Nosedrip will join us at Kapitaal to discuss how multi-disciplinary storytelling can define a label's identity and play a DJ set full of forthcoming tunes. Exclusive prints designed for the occasion by Stroom art director Nana Esi will be available at Kapitaal as well.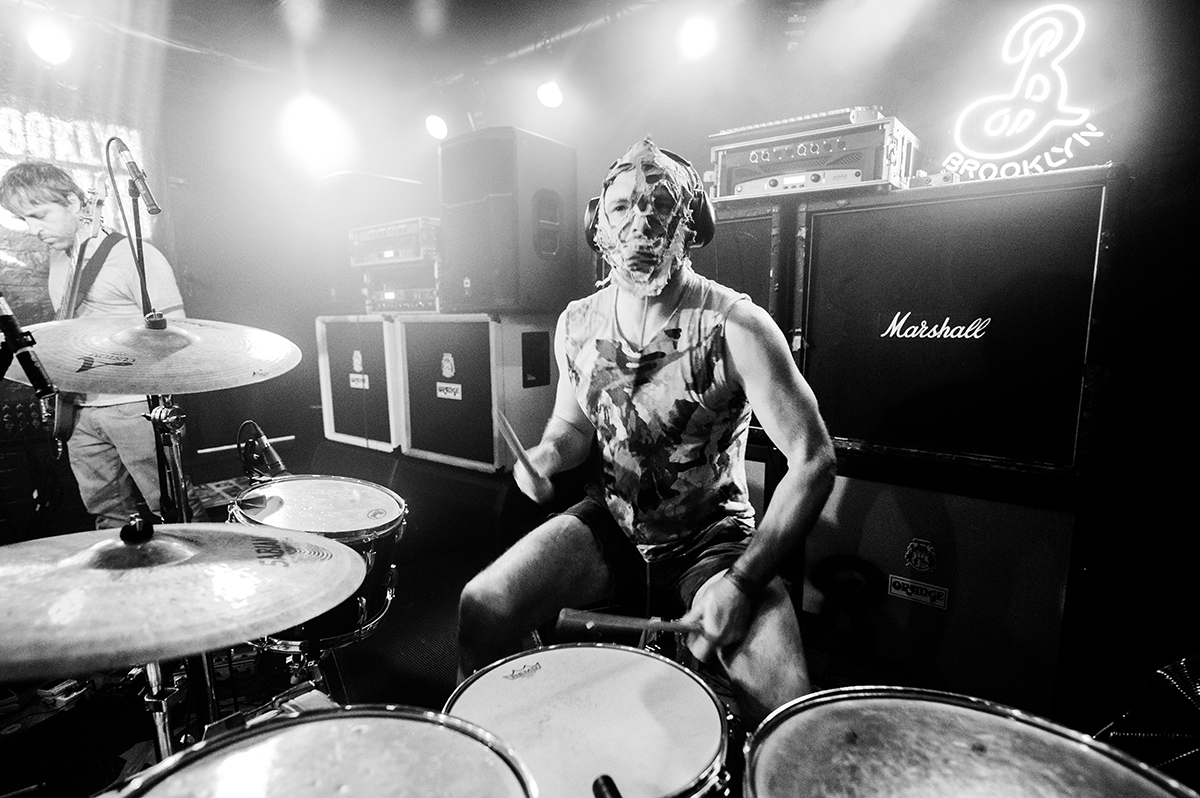 Lightning Bolt's Brian Chippendale: Interview and Print Workshop
Saturday, Nov 9: 3-5PM at Kapitaal
As we're exploring the intersections of sound, art and making stuff on your own terms, there's no better person to join us at Kapitaal than Lightning Bolt's Brian Chippendale. The co-founder, drummer and vocalist of the iconic (and violently loud) drums + bass duo, Brian has been dedicating his time to unsettling sonics and visuals ever since his band's inception at Rhode Island School of Design in the mid-90s.
On Saturday, Brian will drop by Kapitaal for a chat about the power of independent spaces, improvisations, and how different creative outlets can inform each other. He'll also get his hands dirty to leave us with some prints designed right then and there.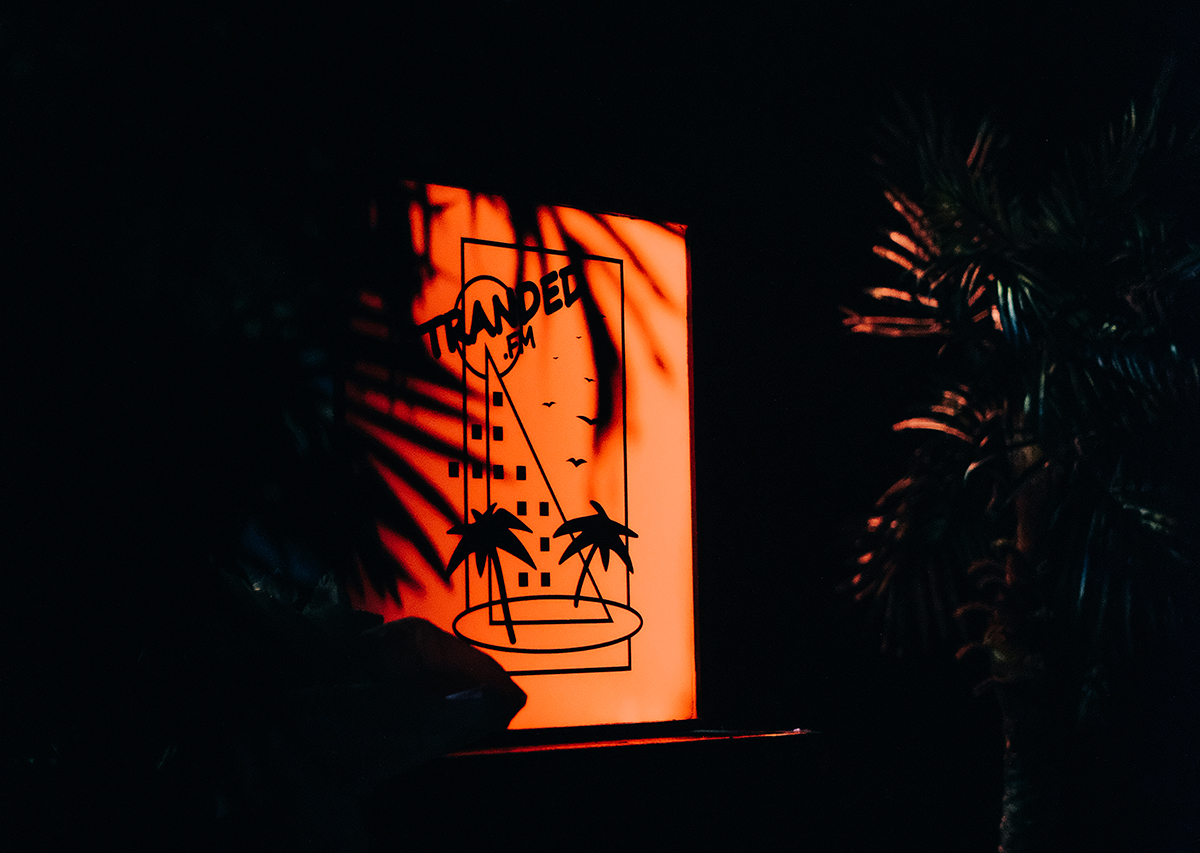 Stranded FM: four days of LGW radio specials
Having become somewhat of a mainstay in Utrecht, Stranded FM celebrate and share music from all over the globe, becoming the city's bastion for discovering fresh sounds. During their four-year run, this Dutch underground radio station is built on a sense of community, a fertile DIY-mindset, plus a wholehearted love for cutting-edge music. With their studio situated in official festival hangout Kapitaal, Stranded FM will be on air for four days of Le Guess Who? festival radio specials.
Find out about the full Kickstarter x Kapitaal progam here.
Thursday, Nov 7 at Kapitaal
19:00 - 20:00 Loma Doom
20:00 - 21:00 Nosedrip
21:00 - 22:00 Born In Flamez
Friday, Nov 8 at Kapitaal
11:00 - 13:00 Patrick Higgins x acissssssej
13:00 - 14:00 Lalalar
14:00 - 15:00 DJ FITZ b2b DJ Quesadilla
17:00 - 18:00 Lukrø
18:00 - 20:00 Príncipe Discos showcase
Saturday, Nov 9 at Kapitaal
11:00 - 12:00 The Social Lover (BAKK)
12:00 - 13:00 DJ Flugvél og Geimskip
13:00 - 14:00 John Doran (The Quietus)
14:00 - 15:00 Hairy Krishna
17:00 - 19:00 Príncipe Discos showcase
Sunday, Nov 10 at Kapitaal
12:00 - 13:00 Ko Shin Moon
13:00 - 14:00 Makaya McCraven
14:00 - 15:00 Sun Shy Boy (live)
17:00 - 18:00 Greetje Bijma
18:00 - 19:00 MERU (live)
Moor Mother photo by Melanie Marsman at LGW18