After last year's success of full rooms, beautiful films and interesting conversations, we are bringing the Film & Discourse Program back to Le Guess Who?. We are excited to present our full program and the partners we created it with.
Film Program
This year, Le Guess Who? once again collaborates with IDFA (International Documentary Film Festival Amsterdam, happening 8-19 November), one of the world's leading documentary events. IDFA believes in the power of documentary film as a high-quality, artistic form of information and reflection.
We're presenting a film program on Friday, 10 November & Saturday, 11 November. This program will be screened at Slachtstraat Filmtheater, which you can attend with a festival wristband.
Film Program Presented by IDFA
Knit's Island • Kokomo City • Nam June Paik: Moon Is The Oldest TV • Queendom • The Last Year Of Darkness • They Shot The Piano Player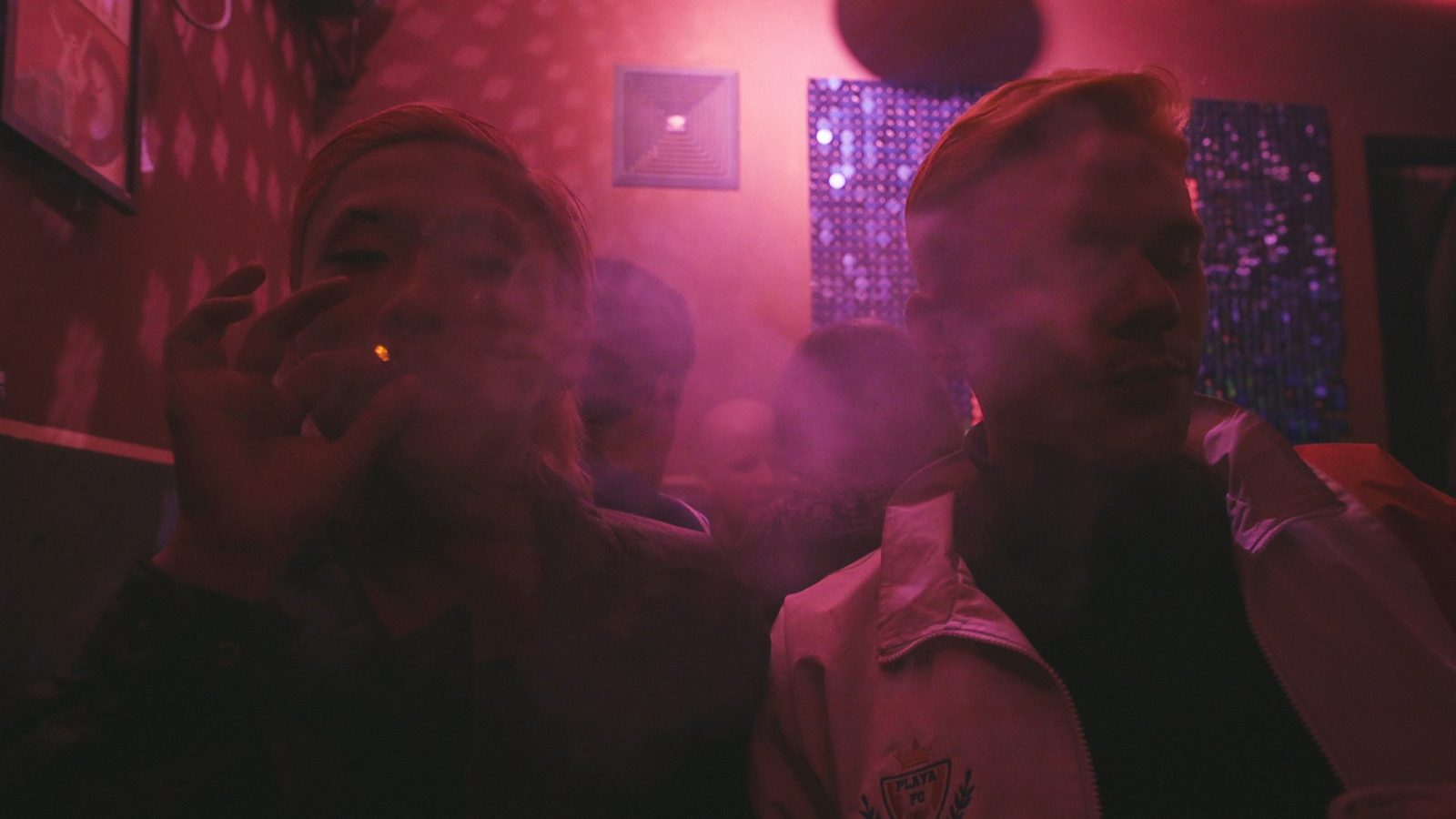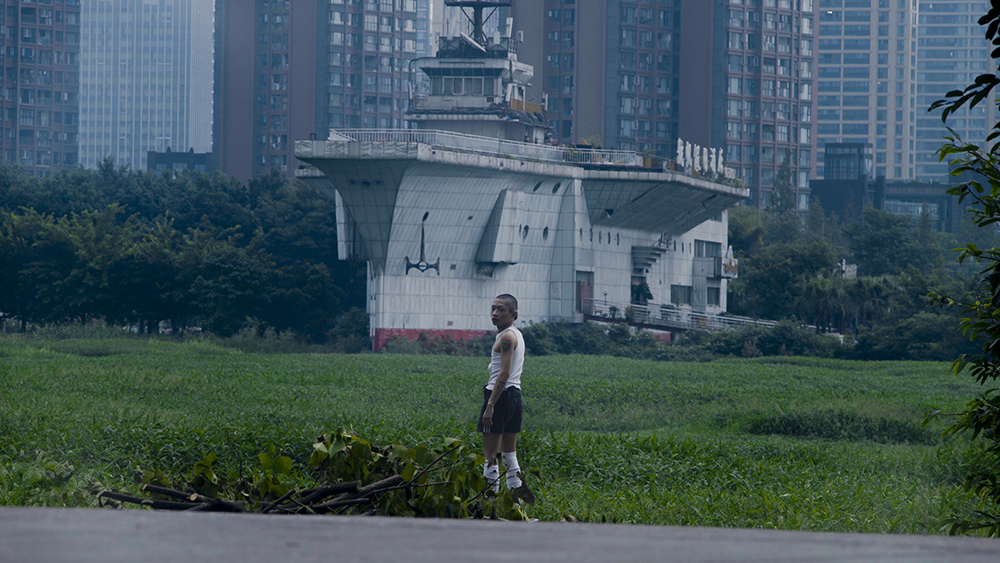 IDFA takes place 8-19 November throughout Amsterdam. Ticket sales for IDFA have just started. For more info, visit festival.idfa.nl.
Discourse Program
As part of Le Guess Who? 2023, we are presenting eight in-depth conversations, presented together with mastering & vinyl cutting engineer and LGW23 guest curator Heba Kadry; our globe-spanning initiative COSMOS; AZEEMA, the independent fashion and culture magazine/creative agency that celebrates women and non-binary folk of the diasporas; music and culture platform Scene Noise, which focuses on the SWANA sub cultures and underground music scenes; and Utrecht's renowned bookstore, Savannah Bay.
We're presenting the Discourse Program on Friday, 10 November & Saturday, 11 November. This program takes place at Stadsschouwburg Utrecht, Slachtstraat Filmtheater, and BAK. You can attend this program with a festival wristband.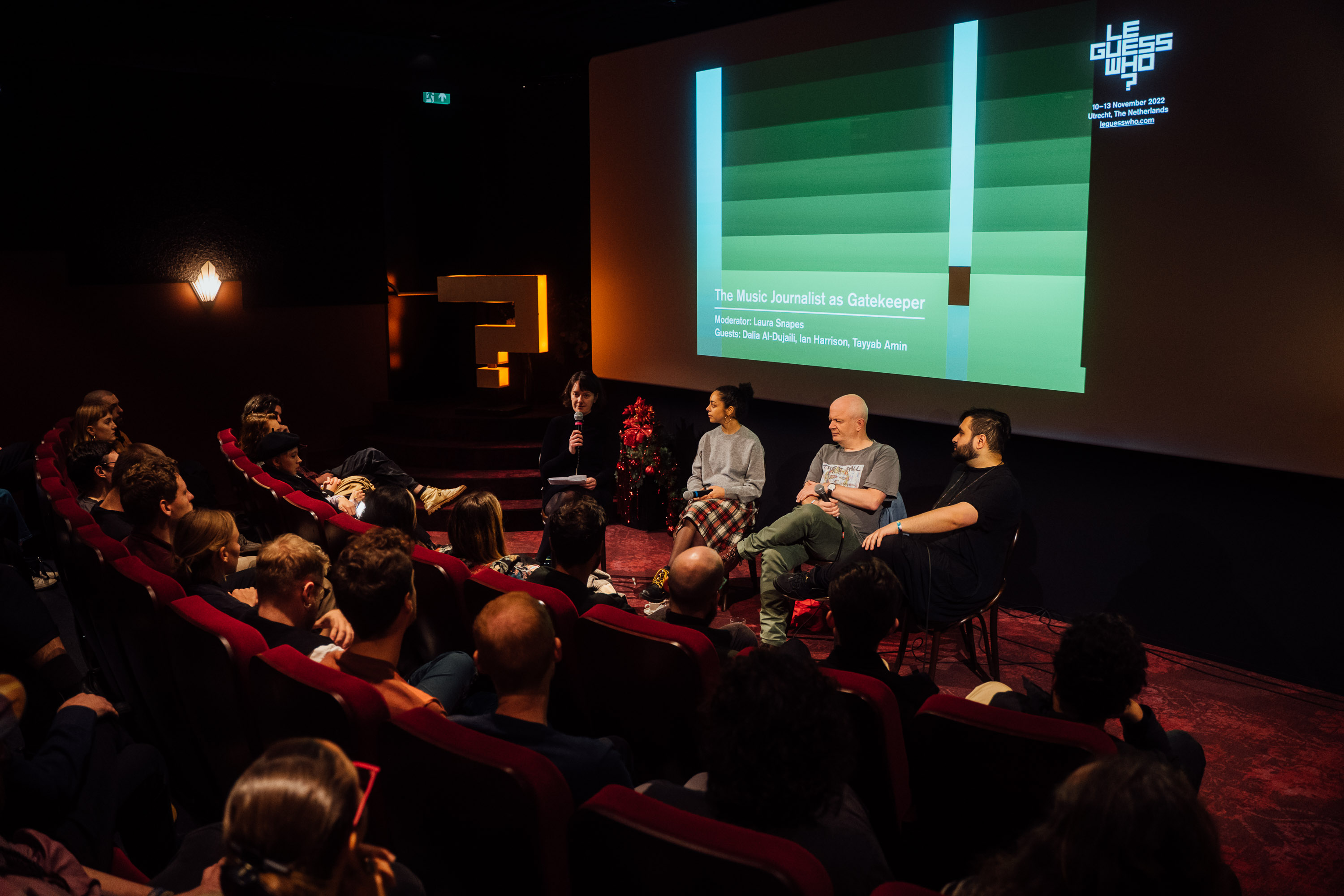 Discourse program
Investigating Missing Sounds with Raymond Antrobus
Sonic Bodies
Curated by Heba Kadry
History of Cutting Electronic Music and It's Modernization
Producers as Creative Miners & Boundary Crushers
Presented by COSMOS
From Scratch - How to Build a Border-Defying Community
Music Futurisms
Presented by AZEEMA
Sounds Archives
Presented by Scene Noise
Beyond Borders: Thriving Underground Scenes in a Post-Everything Era
Presented by Savannah Bay
Wie maakt de stad?