Bekijk The Daily Indie's talkshow met Ancienne Belgique, Welcome To The Village en LGW
Wednesday Nov 1st 2017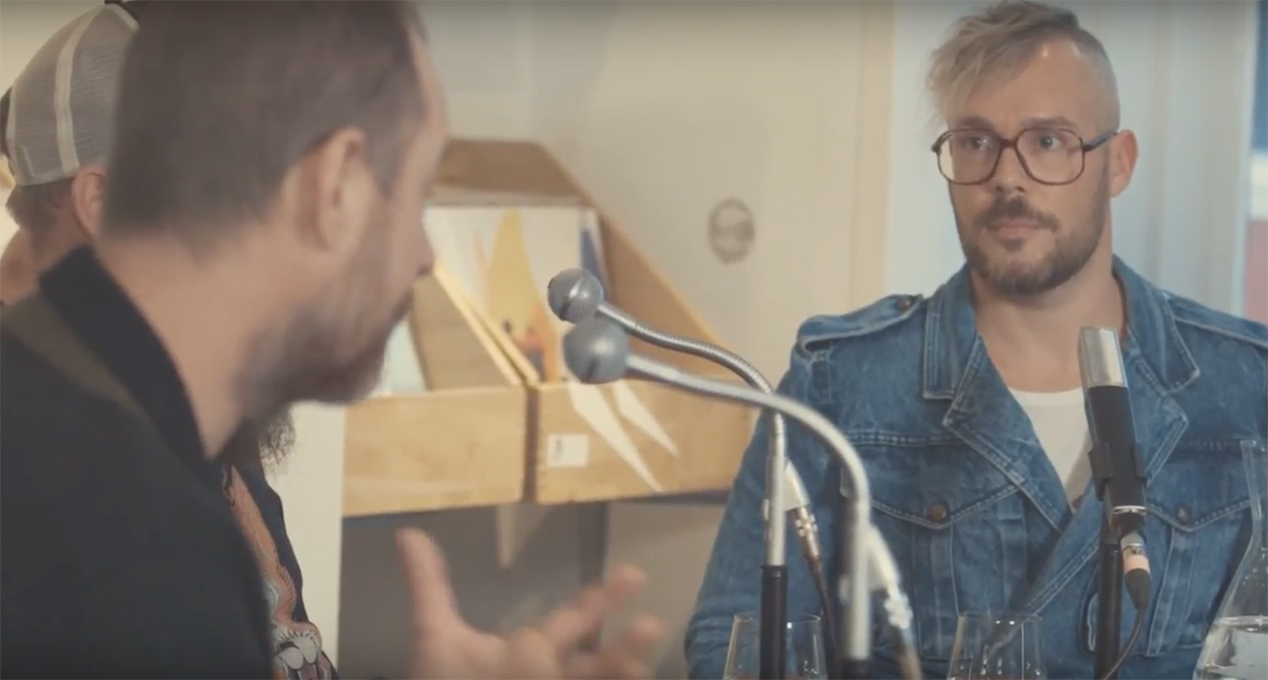 The Daily Indie, een van de mediapartners van Le Guess Who? dit jaar, deelt hun allereerste talkshow: een gesprek met Kurt Overbergh, artistiek directeur van AB Brussel; Peter Reen, programmeur voor Welcome To The Village, Explore The North en Oerol; en onze artistiek leider Bob van Heur.
Host Admiraal Oosterbroek gaat in gesprek over de visie van de festivals en podia, muzikale trends, het nemen van risico's, het ontdekken van nieuwe artiesten, vrouwen in de muziekindustrie en op de podia, een vooruitziende blik en meer. Bekijk het gehele gesprek hieronder, opgenomen in Swordfish & Friend in Utrecht:
Lees ook twee achtergrondartikelen die The Daily Indie publiceerde in aanloop naar Le Guess Who? 2017: Lichtjaren vooruit: de constellatie van Shabazz Palaces en Soberheid, stabiliteit en spiritualiteit: Perfume Genius cureert Le Guess Who?.