Basilica Hudson & Le Guess Who? announce 24-Hour Drone line-up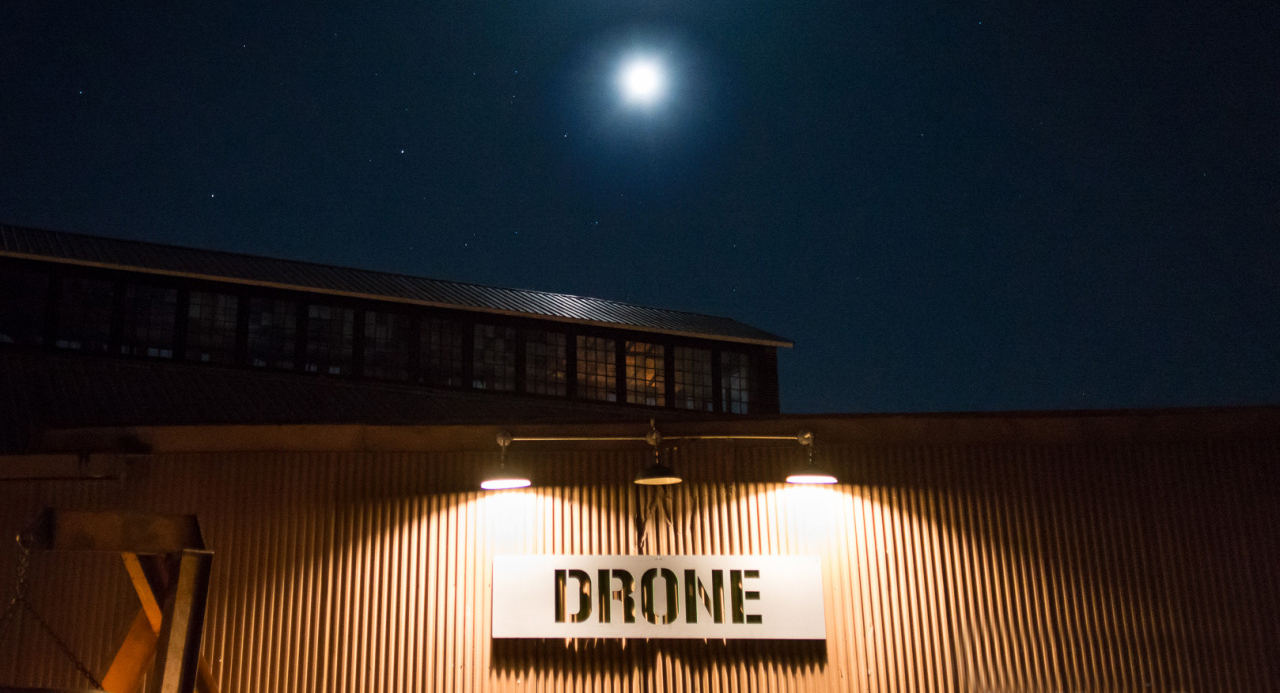 2017 marks our biggest Drone yet, as our series also expands to Salford, UK, and Malmö, Sweden.
An immersive event and all-encompassing experience, 24-Hour Drone is a roving, international series presented by Basilica Hudson and Le Guess Who?, featuring musicians and sound artists experimenting within the spectrum of drone. Music has the power to bring people together where words and actions fail. Drones, or sustained tones shaped by voice or instrumentation, transcend time, genre and music itself. 2017 brings our biggest Drone yet, as the series expands to satellite programs in Canada, Sweden and the UK.
*** DREAM MUSIC ***
Saturday, October 14 - Malmö Sweden. More info.
DREAM MUSIC: a 12-hour meditation reflecting the daily transition from morning to night curated by Nathan Larson, in collaboration with Melissa Auf der Maur/Basilica Hudson & Le Guess Who?.
Featuring: Stephen O'Malley, Julianna Barwick, Matti Bye, Melissa Auf Der Maur, Nathan Larson, Malmö Symphony Orchestra and Malmö Live Vocal Ensemble performing Arvo Pärt & more to be announced.

*** 24-HOUR DRONE: EXPERIMENTS IN SOUND AND MUSIC ***
Saturday, April 29 @ noon - Sunday, April 30 @ noon, Basilica Hudson, NY
in collaboration with Second Ward Foundation and Wave Farm / WGXC
Tickets || Facebook event page
Performing are a.o. Russian-based collective Phurpa, with tantric, ritual chants based on pre-Buddhist traditions of Tibet; a special solo drone performance by Ben Shemie (Suuns); the wailing voice and harmonium of Shilpa Ray; Roddy Bottum (Faith No More, Imperial Teen) delivering tonal meditative bliss via synthesizer and vocal choir; Phil Kline, composer and fixture of New York's downtown scene; internationally renowned sitarist and composer Veena Chandra; and a Drone Block curated by Jessica Moss, featuring power trio Big|Brave.
Full line-up: Phurpa // Ben Shemie // Shilpa Ray // Roddy Bottum // Veena Chandra // Phil Kline // Bonnie Kane // IIVII // Vision Control // Logan R. Visscher // Ligature presented by Tinnitus // Karma Triyana Dharmachakra Choir // David Garland & Ensemble with Arone Dyer and Iva Bittova // Quelque Show Montreal Block curated by Jessica Moss featuring Big|Brave, JR + MS, and more // Victoria Keddie + Unit 11 Residency Project featuring Katherine Bauer, with Rose Kallal and Scott Kiernan // Visual installation by Trouble // Unfunny: Political Poster Exhibition and Zine by Zohar Lazar // Video screenings curated by Second Ward Foundation // Endurance Reading of the 1816 Testimonies of Mother Ann Lee presented by Shaker Museum | Mount Lebanon // Live streaming by Wave Farm / WGXC.

*** Basilica Hudson & Le Guess Who? present 24-HOUR DRONE: NUMBER 9 ***
As part of Fat Out Fest 2017
Saturday, April 16, 2017, 12PM - 9PM, Islington Mill, Salford, UK
Featuring: Giant Swan // Blood Sport // Alexandra Duvekot & The Plant Orchestra // WATER // Lani Rocillo // The Death of Money >> MELLTITH >> SVNTREADER // CUSP Presents Outside the Dream Syndicate // Ecka Mordecai // Sam Weaver // Swaggerjack
Basilica Hudson and Le Guess Who? have been invited to curate one of Fat Out Fest's stages, presenting a nine-hour installment of DRONE at the Fat Out's Burrow Stage inside the Islington Mill club space. Fat Out will present its fourth Fat Out Festival, a collaborative celebration of music and visual arts, on April 14 - 16, 2017.