Bant Mag. publish Zoom conversation between Matana Roberts and Moor Mother about new paths, music and racism
Wednesday Apr 14th 2021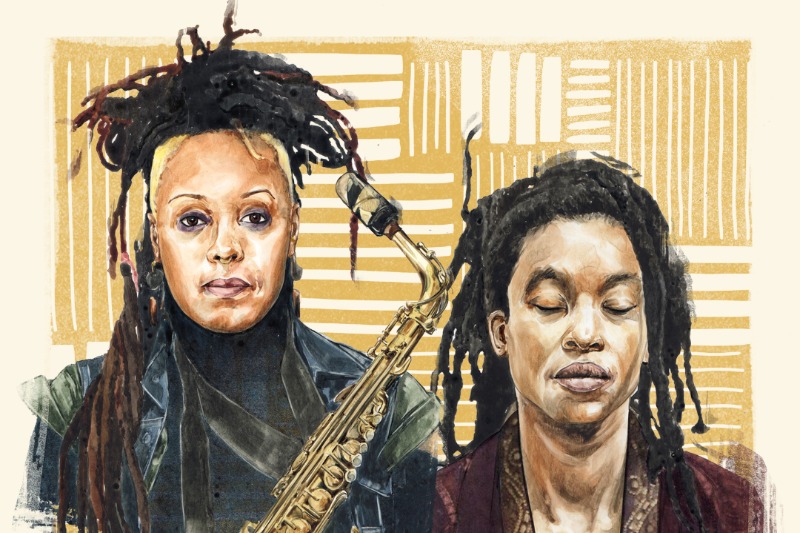 Ahead of Le Guess Who? 2021, Turkey's Bant Mag. hosted a Zoom chat between irreverent saxophonist and LGW21 curator Matana Roberts and LGW18 curator and musician/activist Moor Mother.
During their conversation, the artists talk about new ways to reinvent and produce music during the pandemic, the music industry and Black Lives Matter. In an especially difficult period for everyone they continue to seek inspiration in life stories and to strengthen themselves in the face of the challenges of the new era, while even wondering if this really is a new era.
"So, Black Lives Matter and just the consistency of black death that is continuing to happen by the police state is really terrifying. And I don't know if I see any of what's been happening in the past year as a key change" - Matana Roberts
Read the full conversation between Matana Roberts and Moor Mother here; listen to Matana Roberts' latest Coin Coin release, as well as Moor Mother's Circuit City below:
Matana Roberts is one of the curators for Le Guess Who? 2021, together with John Dwyer (Osees), Lucrecia Dalt, Midori Takada, and Phil Elverum (Mount Eerie, The Microphones). All curators will perform at the festival; their curated programs will be announced later.
Illustration by Saydan Akşit