AMMAR 808 reinvents North African futurism on debut album 'Maghreb United'
Friday Jun 15th 2018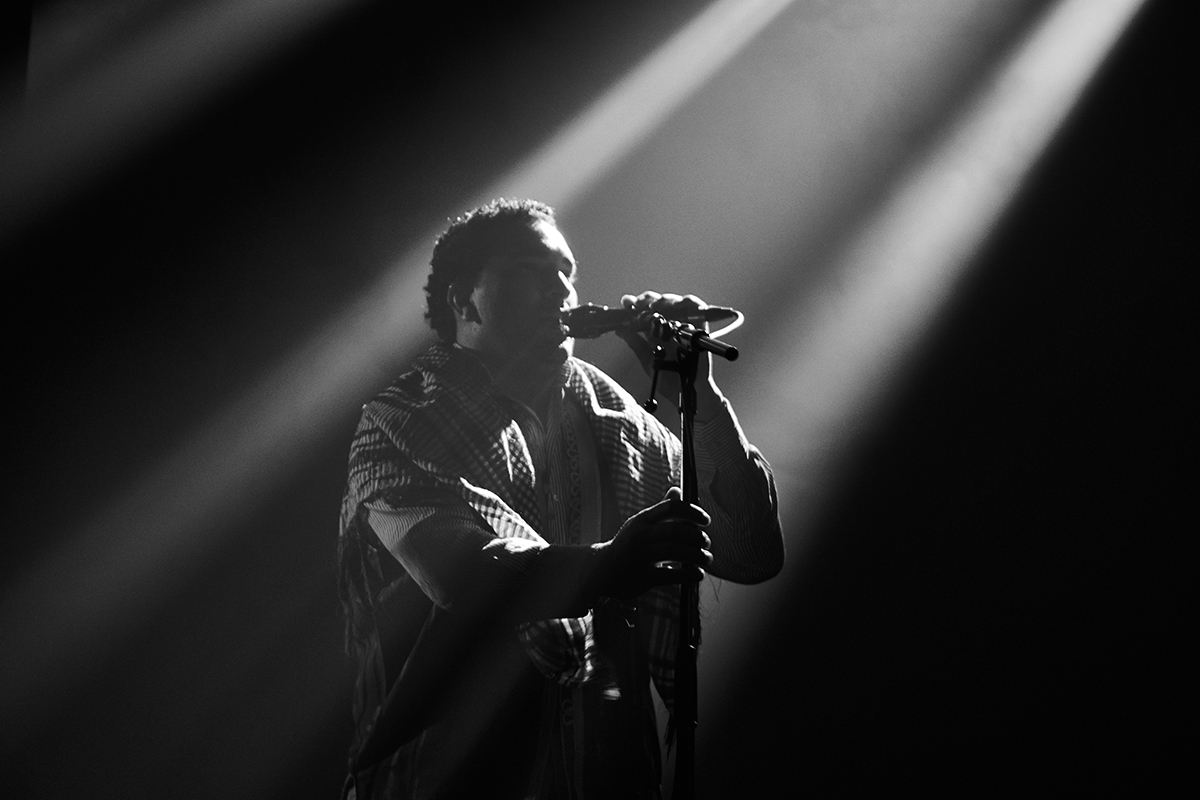 Together with three powerful Maghreb voices, the ultra-low TR-808 bass and potent beats, Tunisian producer Sofyann Ben Youssef, a.k.a AMMAR 808, takes you into the dark realms of North African futurism on his debut album 'Maghreb United'. The album is out today via Glitterbeat; stream it in full below.
With this album, AMMAR 808 offers a radical, electronic reinvention of ancient North African music. In his own words:
"I'm trying to weave threads from folklore and mythology into futurism. In the past, the Maghreb was one huge region, yet very diverse within its borders. But today, the world keeps every person separated. The album isn't so much about a united Maghrebi region, but how we can connect while observing our differences – our differences are also our connection - and using them to unify as humans."
AMMAR808 performs at Le Guess Who? 2018 together with a.o. Art Ensemble of Chicago, Islam Chipsy & EEK, Moor Mother, Jerusalem In My Heart, Cüneyt Sepetçi, Rizan Said, RP Boo, Kelman Duran, and many more.