Afrofuturism & ancestral magic: PAPER interviews mystical duo OSHUN
Monday Sep 9th 2019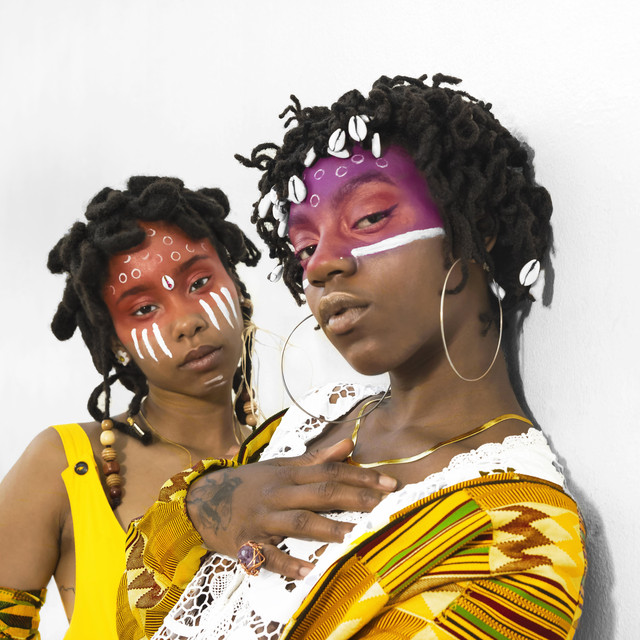 Neo-soul/R&B/rap duo OSHUN channel the beat wizardry of J Dilla, the activism of Fela Kuti and the nonconformity of Sun Ra. With their music, the duo preach spirituality, rebirth, identity, unity and the blessings of Mother Earth with an Afrofuturistic center of gravity.
Using digital and acoustic sounds, heavy drums and bass, and ambient harmonic textures, OSHUN connects with the spirit of their ancestors to manifest a sweeter tomorrow for us all. Now this duo, named after a West African mythological deity, have graduated college, they are transitioning into the next phase of manifesting their purpose.
In an interview with New York-based independent magazine PAPER, OSHUN give their explanation of Yoruba culture, what it was that initially inspired this duo,a dn what the future holds for them. Read the full interview here, and watch their latest video 'We're Yung' below.
"The future of OSHUN holds more life, more abundance, more protection, more healing, more longevity. More music, more touring, more blessings on blessings."
OSHUN perform at Le Guess Who? 2019 on Thursday, 7 November, as part of Iris van Herpen & Salvador Breed's curated program. Also performing at the festival are a.o. Asha Puthli, Ayalew Mesfin & Debo Band, Fatoumata Diawara, Holly Herndon, Bbymutha, Mykki Blanco, Ustad Saami, Sudan Archives, Nídia, Lafawndah, Jenny Hval, and many more.