We're happy to announce that, after four years, 24-HOUR DRONE returns to Basilica Hudson in 2023, coinciding with Drone Day on May 27. 24-HOUR DRONE is presented by Basilica Hudson and Le Guess Who? in collaboration with Sarah Van Buren for the first time in-person since 2019.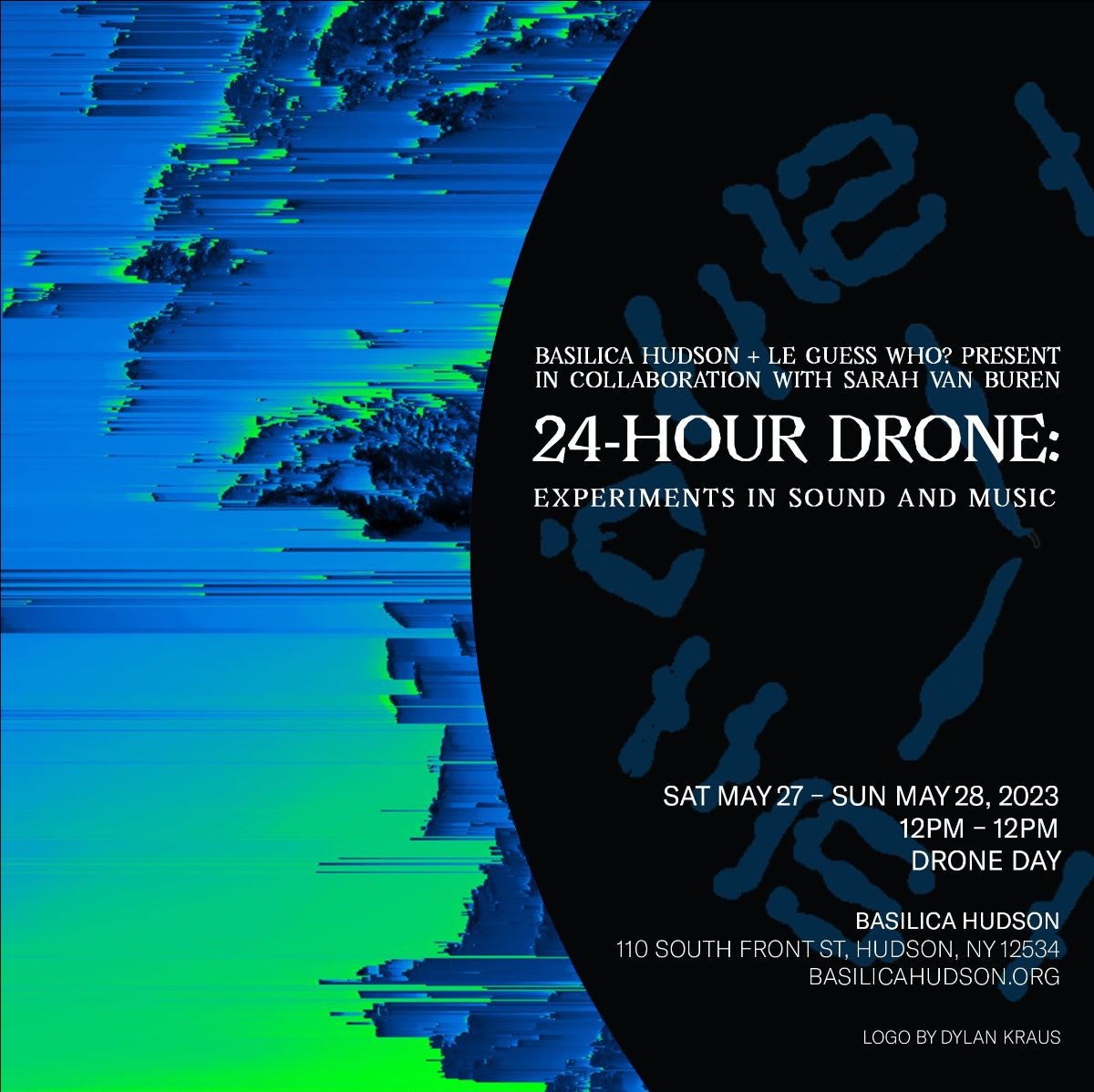 An immersive event and all-encompassing experience, 24-HOUR DRONE is a roving, international series featuring musicians and sound artists experimenting within the spectrum of drone to create 24 hours of unbroken, uninterrupted sound. An event that pushes the boundaries of what a communal, conceptual experience can be. This is a shared experience devoted to unifying players and listeners alike.
In 2023 we will be wading deeper into the durational and site-specific element of DRONE. We are excited to announce our first four performers – each a singular artist forging new sonic pathways – all of whom will play a special three-hour endurance set: C. Lavender, Fuji|||||||||||ta, Photay + Friends, Raven Chacon and more artists TBA.
Watch the 24-HOUR DRONE 2019 recap video:
For more info & tickets, visit basilicahudson.org.
Photography by Matt-Charland.