Vacancy: Network & Partnership Coordinator for COSMOS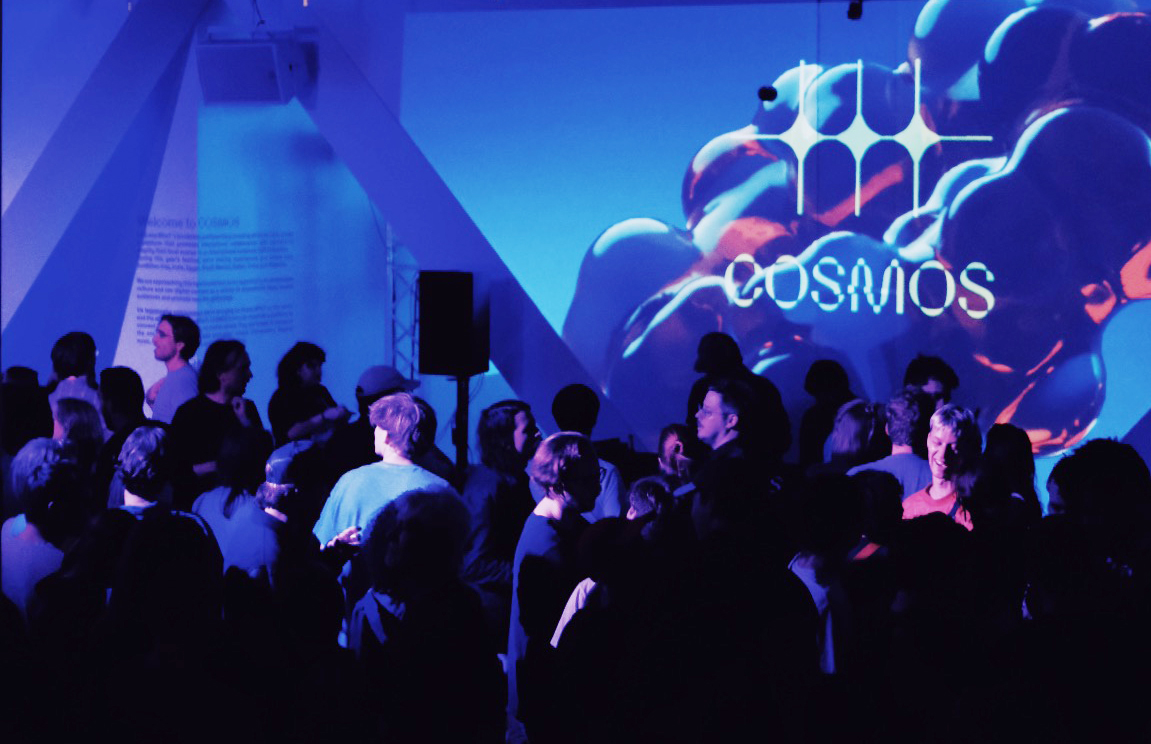 COSMOS is the hybrid (online & offline) platform by international festival Le Guess Who?. Here, we collaborate with partners from across the globe to give an insight into their local cultural scenes through audiovisual content.
For COSMOS, we are looking for a Network & Partnership coordinator: someone who further develops partnerships all over the world, and creates a global community of forward-thinking cultural figureheads.
Within this new position you will expand the international network of COSMOS together with the project manager; search and develop new partnerships; promote collaborations with local scenes; and develop strategies to maintain these relations in a community-driven way. You will complement our COSMOS team, which now consists of a project manager supported by members of the Le Guess Who? festival team.
This position requires an average of 16 hours per week, starting April 2023. The exact numbers of hours will be agreed upon in consultation. For this position it is not required to be situated in the Netherlands or to be able to speak Dutch.
About Le Guess Who?
Dedicated to boundary-crossing music & culture from all over the world, Le Guess Who? platforms underrepresented sounds that are rarely heard in other places; sounds that have the power to enrich lives. Over the years, Le Guess Who? has grown into a leading international festival, known for the inspiring way in which groundbreaking music and culture is presented.
Across four days, Le Guess Who? takes over the entire city center of Utrecht with over 150 artists performing in pop venues, theaters, churches, warehouses, and clubs. The sixteenth edition of the festival is set to take place 9-12 November 2023.
COSMOS is our hybrid platform, which translates the festival's mission (to platform underrepresented sounds & culture) to an online environment and with a global focus. The new COSMOS edition will take place during Le Guess Who? 2023. For more info, visit leguesswho.com/cosmos.
Tasks and responsibilities:
- Further develop COSMOS as an international platform to amplify local talent and scenes.
- Identifying and developing new partnerships as well as nurturing and maintaining existing partnerships.
- Develop and execute a strategy to grow the COSMOS reach, its network and community.
- Coordinate Network meetings with partners & Think Tanks sessions to encourage. collaboration between partners and to discuss the development of the platform.
- Report to the COSMOS & Le Guess Who? team.
We are looking for someone who:
- Is an open-minded, creative, proactive and collaborative individual.
- Has a worldwide and critical point of view.
- Has knowledge of global music scenes and its contexts.
- Has experience in collaborations with international cultural organizations, companies and media partners.
- Has experience in growing and maintaining communities online.
- Aims to search for underrepresented geographies and scenes.
- Feels affiliation with LGW's ethos and understands the development opportunities for COSMOS.
It is a plus if you:
- Have previous experience in network development projects.
- Have previous involvement on the development of hybrid platforms (online & offline).
- Can speak languages besides English.
What we offer:
- Le Guess Who? is a close-knit organization with an informal and dynamic working atmosphere, where there is plenty of room for everyone's input. Within Le Guess Who?'s team, everyone has an equal role and we strive to consider all perspectives.
- A flexible work schedule (although it would be useful to be available on Thursdays).
- An appropriate salary based on experience and suitability, in accordance with the Collective Labor Agreement for Poppodia & -Festivals.
- The opportunity for this role to turn into a long-term collaboration.
Respond to the vacancy
Are you interested in this position? Please send your cover letter and resume no later than March 26, 2023 to Seeryz Jalbout (seeryz@leguesswho.com). Any questions regarding this vacancy can also be directed to Seeryz.
If you are an intermediary, please do not contact us.
Photography: José Guilherme Marques